White House defends Hurricane Maria response as death toll rises to nearly 3,000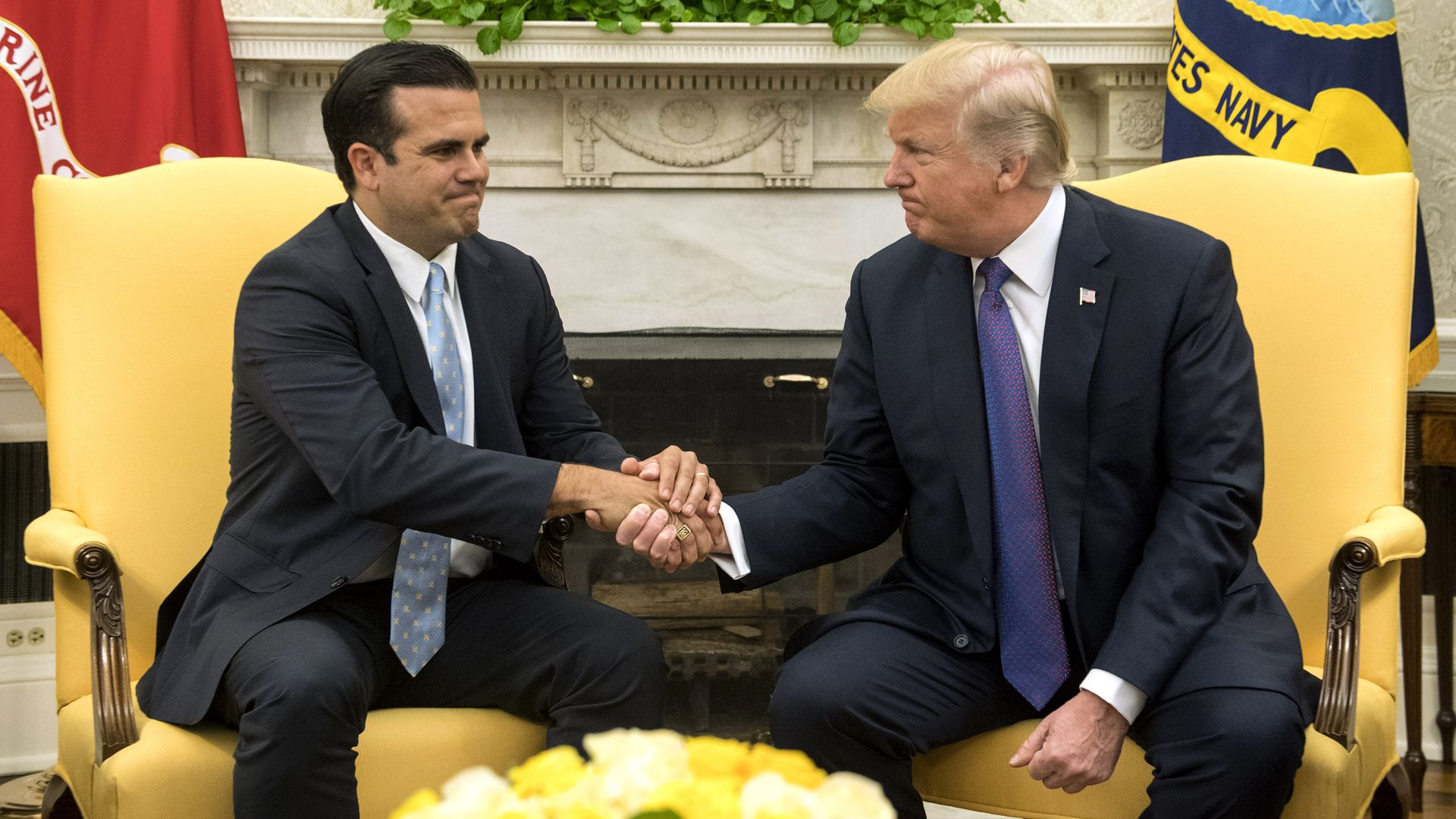 The White House is defending the administration's response to Hurricane Maria Tuesday evening following the latest report that the death toll from the hurricane was not 64 as originally reported, but 2,975. The new mortality count means Hurricane Maria killed more people than Hurricane Katrina in 2005, which caused 1,833 fatalities.
"The federal government has been, and will continue to be, supportive of Governor Rosselló's efforts to ensure a full accountability and transparency of fatalities resulting from last year's hurricanes... The devastating back-to-back hurricanes were met with the largest domestic disaster response mission in history. We are focused on Puerto Rico's recovery and preparedness for the current Hurricane season."
— Sarah Sanders, White House Press Secretary
Why it matters: The Trump administration was widely criticized after the public noted the stark differences in the administration's tone and urgency following hurricane Harvey, which ravaged Houston last summer, versus hurricane Maria. The president tweeted in September following the hurricane arguing that the coverage of Maria was false saying, "To the people of Puerto Rico: Do not believe the #FakeNews! #PRStrong" Go deeper: Hurricane Maria's official death count raised to 2,975 after study
Go deeper