Amazon's problem with fake goods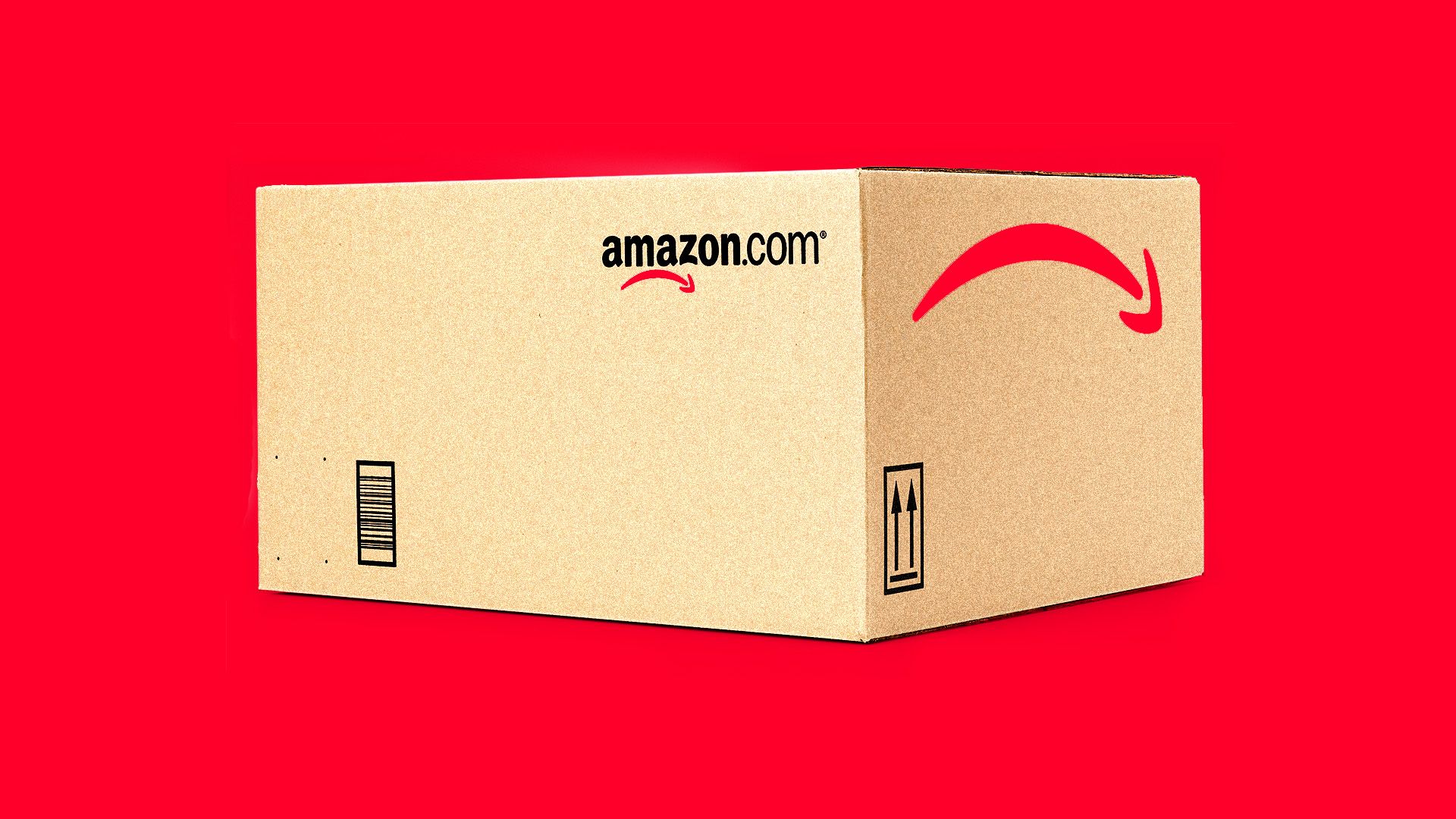 Tens of thousands of sham products have appeared on Amazon over the last two years — a rash of counterfeiting amid a growing, trillion-dollar global business of retail fakery.
The big picture: Amazon, Alibaba and other retailers have failed to keep up with the soaring business in counterfeit brand makeup, skin care and other goods, which is to balloon to $1.8 trillion by 2020, a 50% jump from $1.2 trillion last year, per the 2018 Global Brand Counterfeiting Report.
Why it matters: Losses from e-commerce shams alone totaled $323 billion last year, according to the Global Brand Counterfeiting Report. The growth of e-commerce counterfeiting potentially adds to the crisis of trust with Big Tech, which is already under fire for the proliferation of fake news and disinformation on their platforms.
By the numbers:
The Counterfeit Report, an advocacy group that looks for fake products on platforms, counted 59,749 fake goods on Amazon between May 2016 and this morning.
Over the last two years, Amazon customers reported 5,101 counterfeit products, according to a new report by market research firm Gartner L2, provided first to Axios.
Putting it in context: The actual scale of the problem isn't known — neither of the reports is a representative sample, and Amazon sold 560 million products last year. But Craig Crosby, founder of The Counterfeit Report, says the problem "can only grow."
In its report, Gartner looked at 350,000 one- and two-star Amazon customer reviews from 2016 to 2018 for 321 brands, ranging from hair care to headphones and fashion. Among its findings:
One in three products sold by third-party merchants — sellers other than Amazon itself — received at least one customer review claiming it was "fake" or "counterfeit."
The problem was especially significant for makeup and skincare brands, with 75% of L'Oreal, Olay and e.l.f. products receiving at least one "counterfeit" review, Gartner says.
Axios reached out to all three brands: L'Oreal declined to comment, and e.l.f. and Olay, run by P&G, did not respond.
Researchers knew there were counterfeit goods on Amazon, Gartner's Cooper Smith tells Axios, but "we didn't know the scale of the problem, and neither did brands, so we conducted this study to help bring some data-backed evidence to the conversation."
Amazon responds: In a statement to Axios, Amazon said it disputes the methodology used by Gartner. It said it takes strong measures to keep counterfeit products off the platform, among them swiftly flagging counterfeit reviews and punishing the vendors by removing them from browsing options.
Amazon said that 99.9% of all customer page views land on "pages that did not receive a notice of potential infringement."
Still, "there are a slew of issues both on the brand side and the consumer side that are waiting to erupt," says Oweise Khazi, the lead author on Gartner's report:
Consumers could lose trust in Amazon if counterfeiting from third-party sellers becomes a bigger problem. Gartner found that although customer reviews claiming "counterfeit" are relatively few, other consumers mark them as "helpful" at a rate of four times more than other reviews.
Worth noting: Alibaba has long had counterfeiting issues, which are far more common in China than in the U.S., and has provided high-end brands like Maserati, Tiffany and Burberry an exclusive platform called "Luxury Pavillion," where they can better police fakery. Amazon has a similar catalog for luxury skin care, hair care and makeup brands, but not for fashion or other product areas.
Go deeper