Media startup launches exclusively on Facebook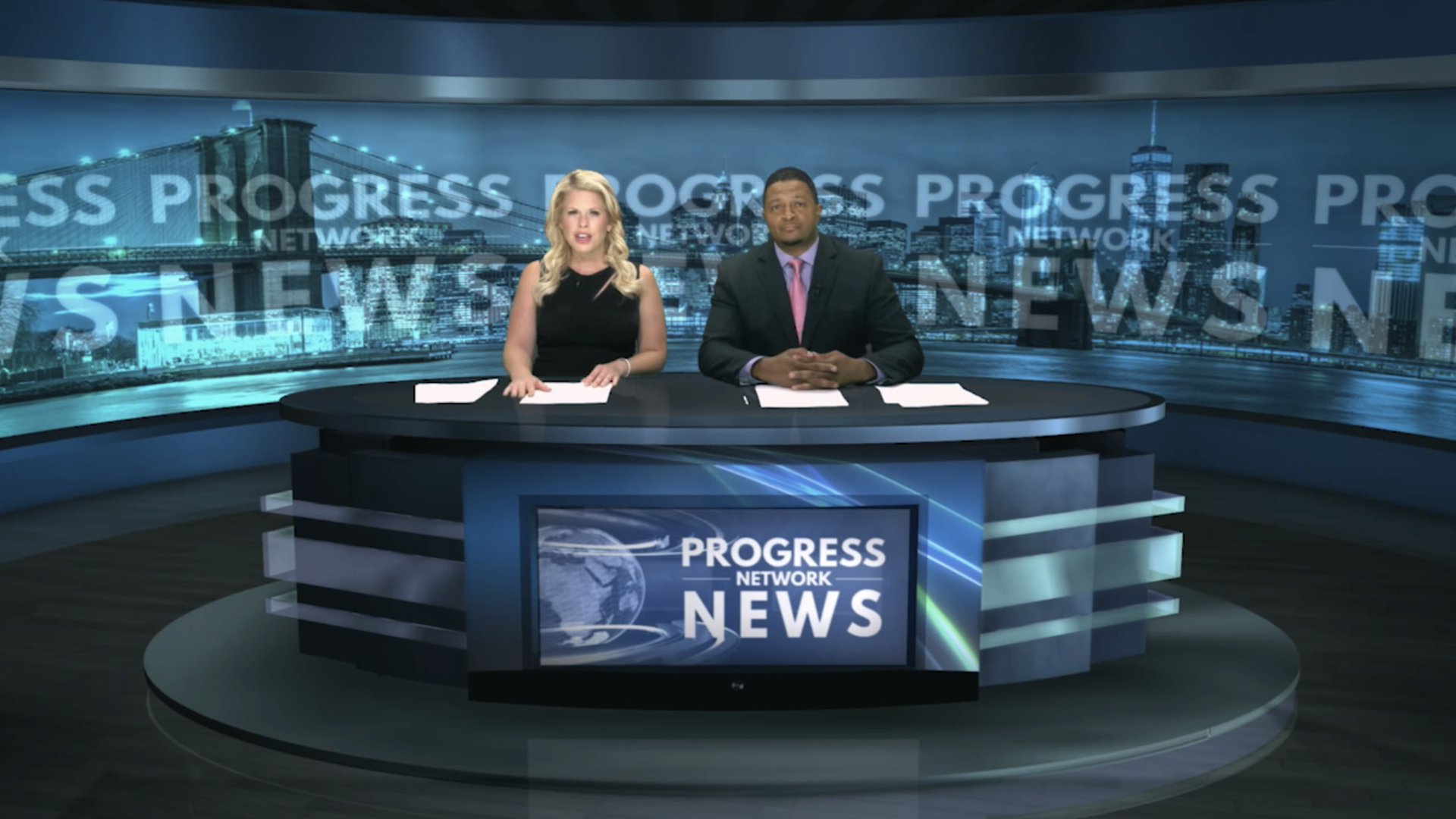 A group of media professionals is launching Progress News Network (PNN), a daily 2.5 minute newscast slated to reach 35–40+ year-olds with broadcast-like videos that they plan to promote on Facebook through ads, Axios has learned.
Why it matters: It's a surprising business model considering the fact that Facebook's traffic to publishers has dropped considerably since it began down-ranking content from brands and publishers in the News Feed.
"We believe that Facebook has the ideal targeting and low-cost media reach (.6 CPV) to engage an audience on a platform that is currently almost entirely dominated by extremist conservative voices."
— Steven Rosenbaum, executive producer, PNN
The details: The newscast will launch on Sept. 4 and will air daily on Facebook. It aims to target a general population of news consumers from all sides with the exception of "pro-Trump" Republicans.
Rosenbaum says the domination of right-wing voices on internet video inspired him to create counter program and to make it available to people in places where they already spend time. "It's a Facebook-first pub, and I think it has a chance to reach disenfranchised voters who are overwhelmed."
The company is growing out a team of funders and advisers to assist with the project, including:
"Ideally we won't get distracted by the shiny objects of conflict, but rather focus on deeper things. Very often the shiny objects of conflict are symptomatic of deeper issues that are being ignored," says Hall.
As far as a business model goes, everyone is working pro-bono between now and the midterms.
After the midterms, the company will look to build a business from multiple revenue streams, starting most likely with content sponsorships.
For now, the aim is to experiment with which formats work best and to see if there are other platforms, like YouTube, that could be a fit for the show as well.
Our thought bubble: There have been dozens of efforts over the past two years, on the right and the left, to create new internet shows that will help audiences distill fact from fiction online, but most have been unable to cut through and make any real impact.
Meanwhile, Digiday reports that Facebook is continuing its charm offensive with a tool to boost news publishers' reach on the platform.
Go deeper