Kudlow: Trump administration "taking a look" at regulating Google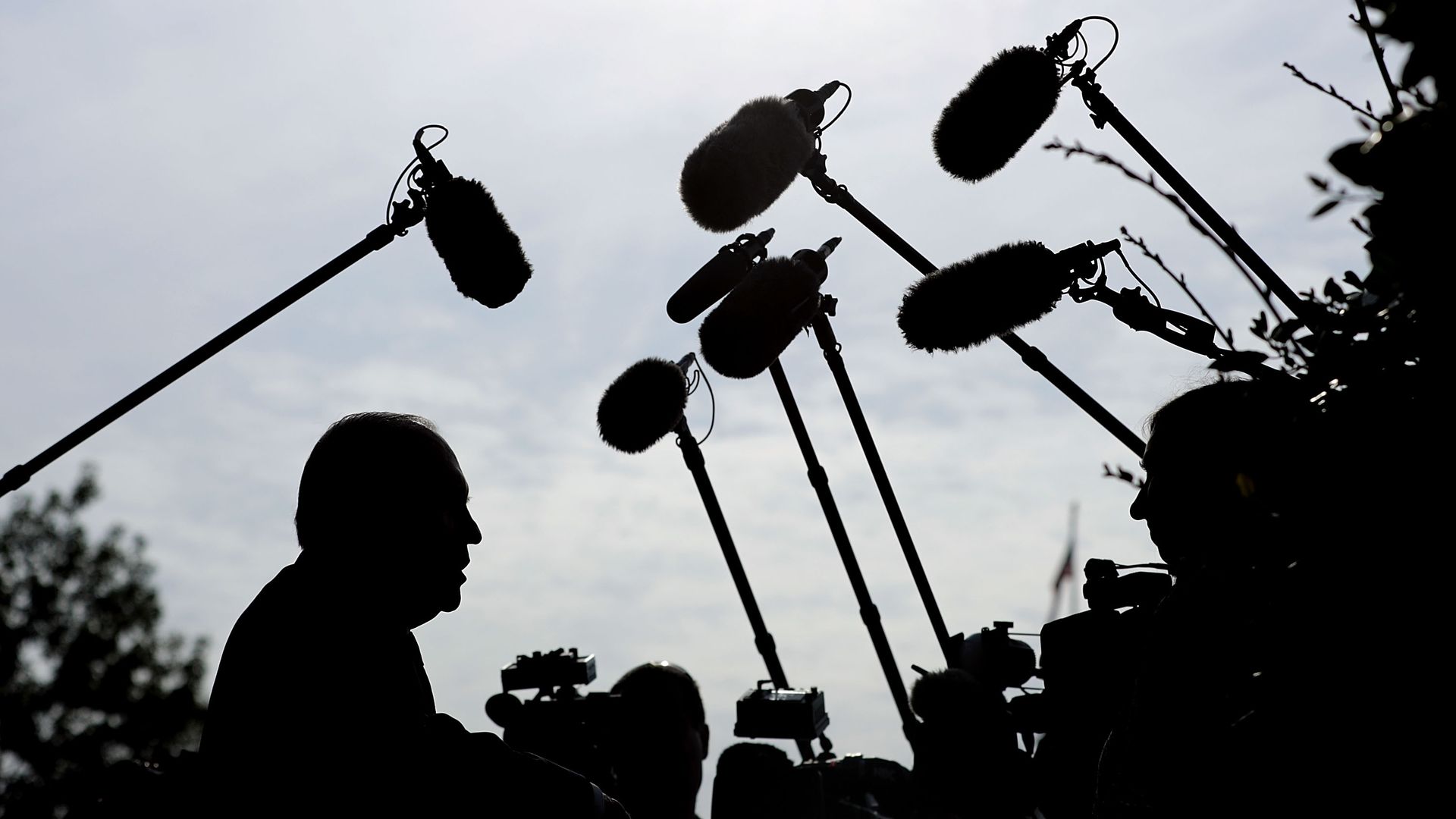 Larry Kudlow, President Trump's chief economic adviser, told reporters outside of the White House this morning that the administration is "taking a look" at whether Google searches should be subject to government regulation, per The Washington Post.
The big picture: Kudlow's statement joins a controversial pair of tweets by President Trump this morning, adding high drama to a joint Capitol Hill appearance next week by Facebook, Google and Twitter.
"Google & others are suppressing voices of Conservatives and hiding information and news that is good," Trump tweeted.
"They are controlling what we can & cannot see. This is a very serious situation-will be addressed!"
In a 5:24 a.m. wake-up call for Big Tech, Trump began:
"Google search results for 'Trump News' shows only the viewing/reporting of Fake New Media. In other words, they have it RIGGED, for me & others, so that almost all stories & news is BAD. Fake CNN is prominent. Republican/Conservative & Fair Media is shut out. Illegal?"
"96% of ... results on 'Trump News' are from National Left-Wing Media, very dangerous."
What spurred the tweet: Trump's tirade appears to stem from a PJ Media article titled, "96 Percent of Google Search Results for 'Trump' News Are from Liberal Media Outlets," which was covered last night by Fox Business' Lou Dobbs.
In a test that she admitted was "not scientific," PJ Media editor Paula Bolyward Googled the word "Trump" and classified each result based on a media chart compiled by right-leaning Sinclair Broadcast Group anchor Sharyl Atkisson.
Be smart: Trump has been whacking social media, on social media, to shift next week's hearings to how he's a victim of social media.
Big Tech testifies a week from tomorrow (Sept. 5) about censorship and election interference.
The platforms are better prepared than they were for a joint appearance a year ago, Axios' Sara Fischer writes.
The companies are bringing in higher level witnesses: Facebook COO Sheryl Sandberg is coming, and Twitter will send CEO Jack Dorsey. Google so far has offered SVP and general counsel Kent Walker, which Senate Intelligence Chairman Richard Burr rejected.
Go deeper: Tracing Trump's Google censorship tweet
Go deeper