Red-state Dems face blowback from Planned Parenthood vote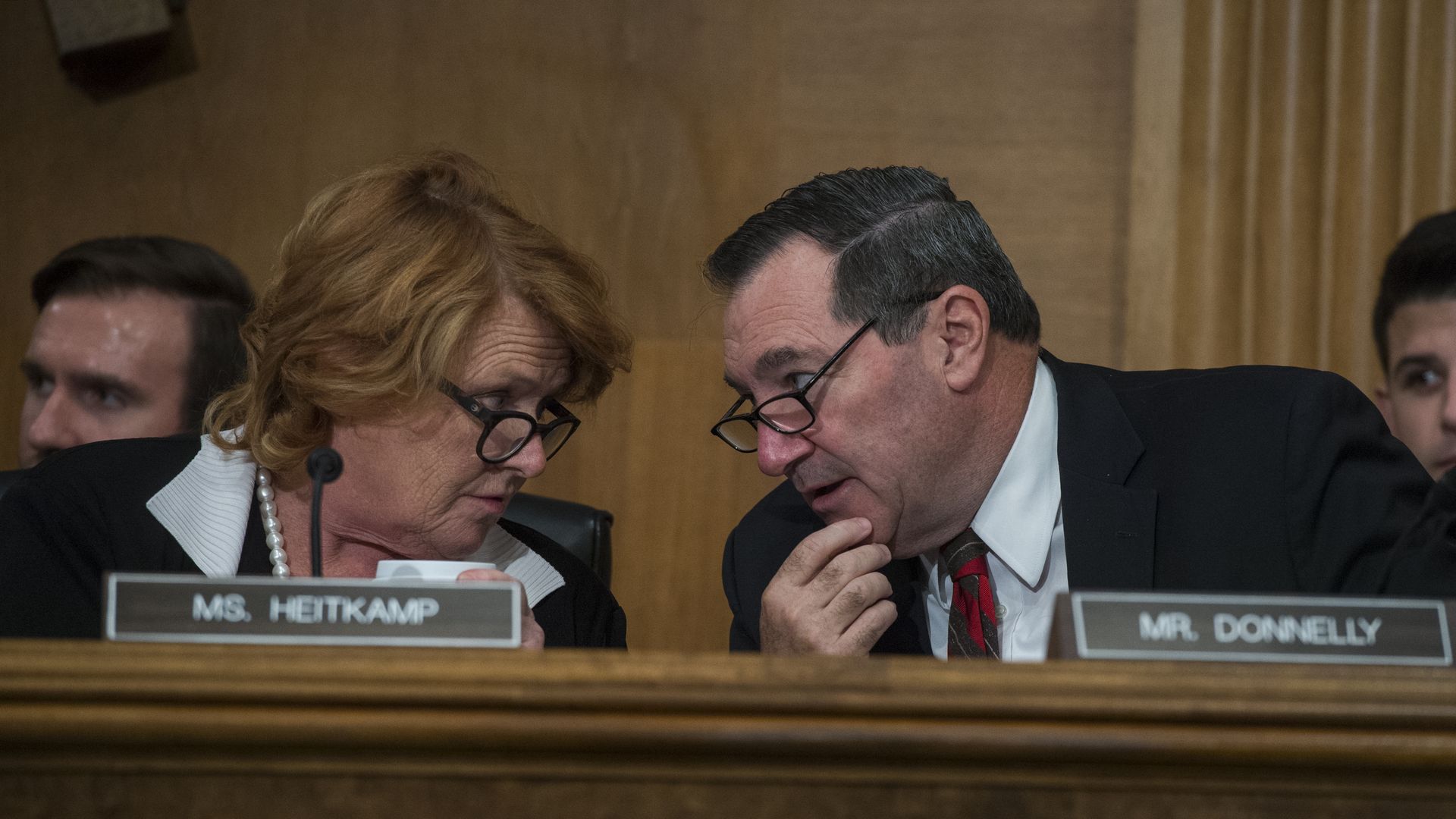 Republicans have wasted no time in trying to make vulnerable Senate Democrats pay a price for voting last week against an amendment defunding Planned Parenthood.
Why it matters: No Democrats voted for it, including those in red states defending their seats. These Democrats need to win over independent or Republican voters to keep their seats, and thus need to be more conservative than the rest of their party. Tying them to liberal groups and the left wing of their party is one way the GOP is trying to deny them these votes.
The state of play: The National Republican Senate Committee almost immediately released a TV ad slamming Sen. Heidi Heitkamp for her vote against the amendment, saying she "doesn't vote like North Dakota."
NRSC also released a statement criticizing Indiana Sen. Joe Donnelly for the vote, signaling that it sees tying Donnelly to the liberal wing of the party through Planned Parenthood as a potent line of attack.
The anti-abortion group Susan B. Anthony List has a TV ad against West Virginia Sen. Joe Manchin that was running before last week's vote but is likely to be more relevant now. The NRSC has already accused Manchin of flip-flopping on abortion, and says this vote only furthers its argument.
Go deeper