White House will fly flag at half-staff until McCain's burial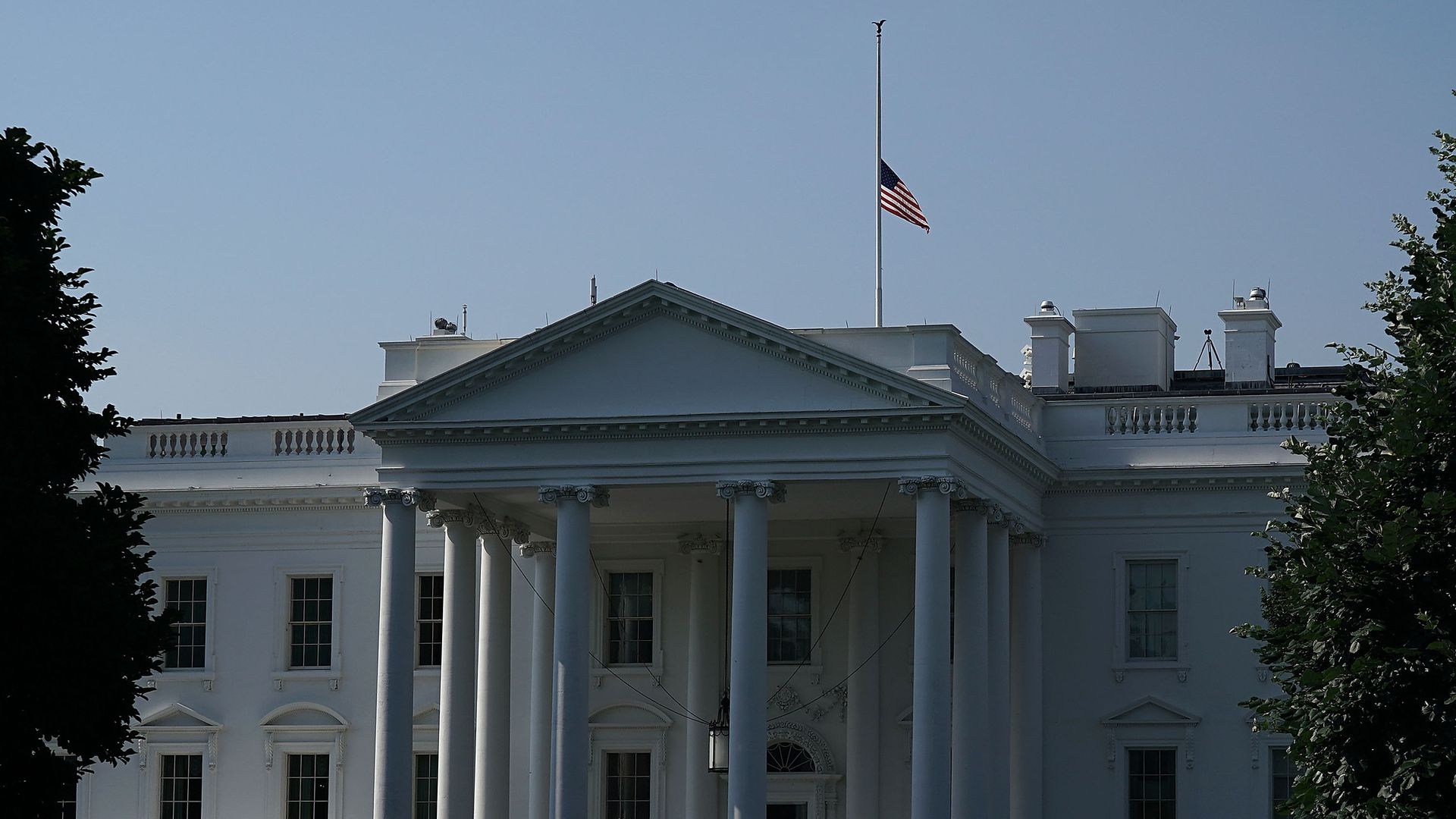 President Trump issued a statement Monday saying he "respect[s] Senator John McCain's service to our country" and has ordered the White House to fly its flag at half-staff until the day of the senator's interment.
The backdrop: The official statement comes after Trump received criticism for having refused to issue a traditional White House statement honoring McCain, telling his press staff that he preferred to tweet instead. The White House also received backlash for having raised its flag to full staff Monday morning.
Full statement from President Trump:
"Despite our differences on policy and politics, I respect Senator John McCain's service to our country and, in his honor, have signed a proclamation to fly the flag of the United States at half-staff until the day of his interment.
I have asked Vice President Mike Pence to offer an address at the ceremony honoring Senator McCain at the United States Capitol this Friday.
At the request of the McCain family, I have also authorized military transportation of Senator McCain's remains from Arizona to Washington, D.C., military pallbearers and band support, and a horse and caisson transport during the service at the United States Naval Academy.
Finally, I have asked General John Kelly, Secretary James Mattis, and Ambassador John Bolton to represent my Administration at his services."
Go deeper