Uber begins shift to e-bikes, scooters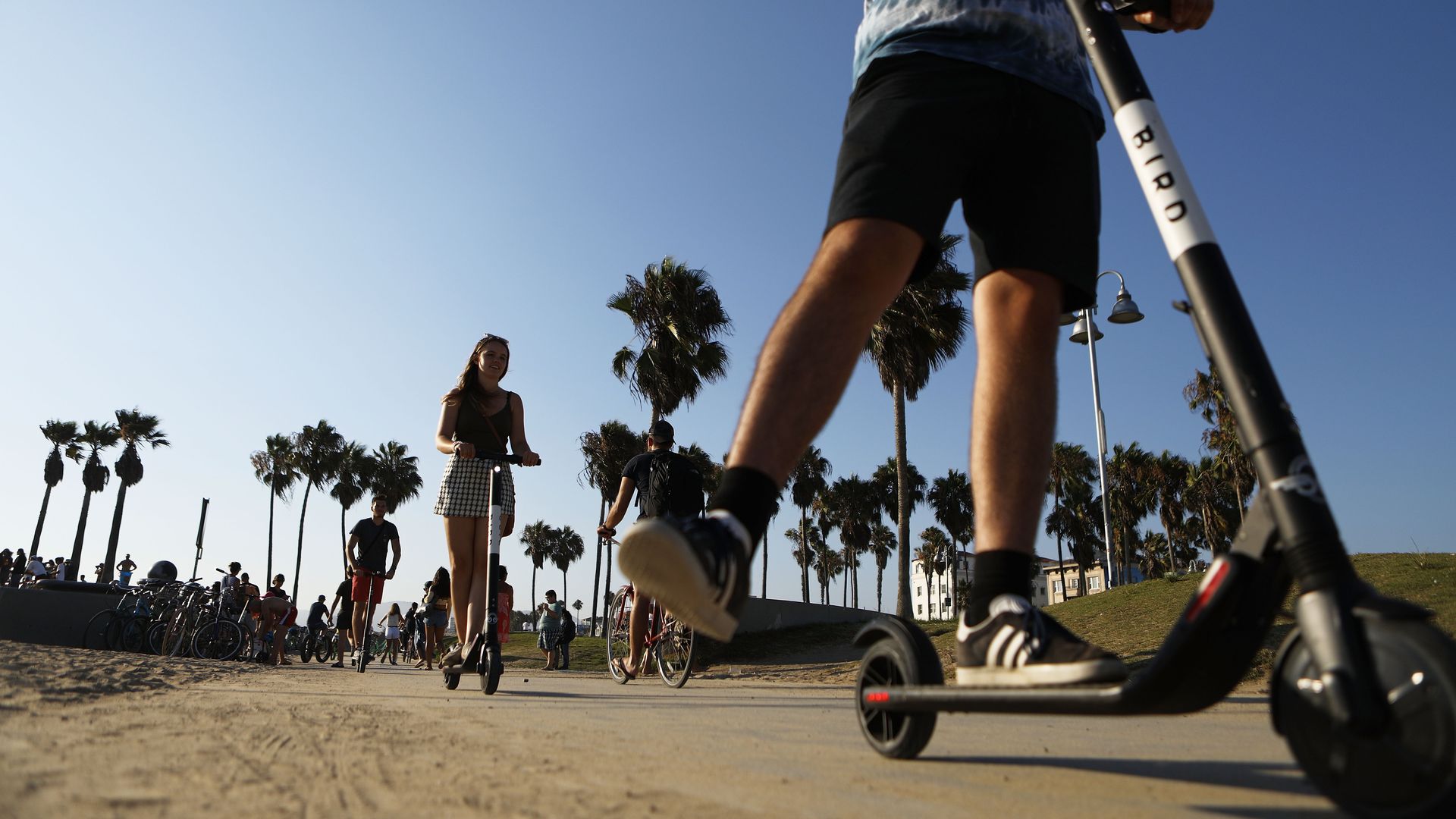 "Uber is planning a shift in emphasis from cars to electric bicycles and scooters for shorter journeys as part of its long-term strategy," CEO Dara Khosrowshahi told the Financial Times' Shannon Bond in S.F.
The big picture: "During rush hour, it is very inefficient for a one-ton hulk of metal to take one person 10 blocks," the CEO said. "He admitted that in the short term, the move would mean a further financial hit for a company that had losses of $4.5bn last year." The push comes after Uber acquired the electric bike-sharing company Jump earlier this year for $200 million.
Go deeper