Report: Manafort's legal team discussed plea deal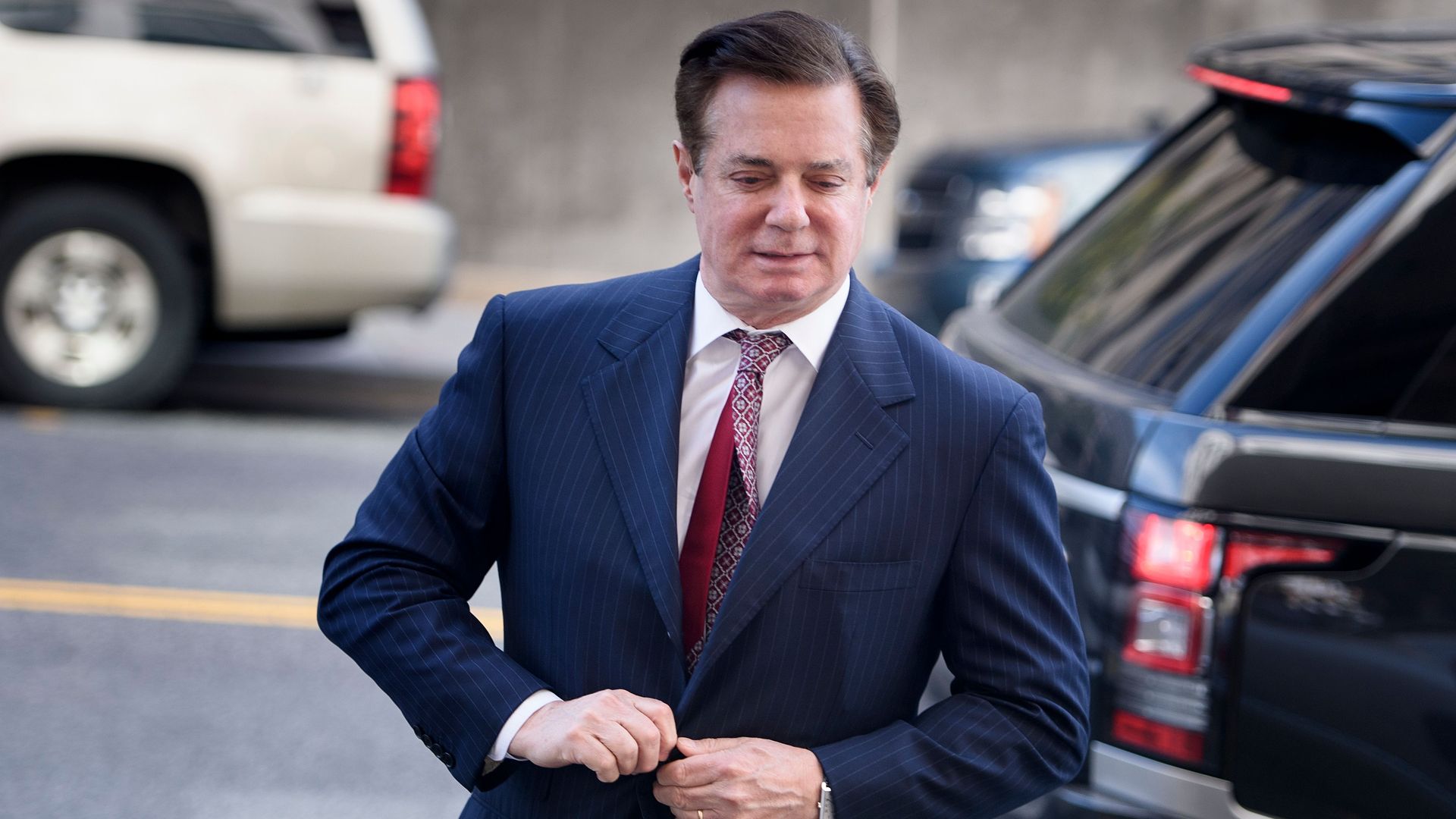 Prior to his conviction last week, former Trump campaign manager Paul Manafort's legal defense team discussed a potential plea deal with prosecutors in the hopes of avoiding a second trial, but the negotiations failed, the Wall Street Journal's Aruna Viswanatha reports.
Why it matters: President Trump praised Manafort following his guilty verdict, calling him a "brave man" for not caving into pressure to make a deal — unlike Trump's former personal lawyer Michael Cohen, who pleaded guilty to his charges.
The details: The plea negotiations took place while the Virginia jury was deliberating over Manafort's verdict, writes Viswanatha, but failed due to issues raised by Special Counsel Robert Mueller. It's unclear what those issues were.
What's next: Manafort faces a second round of charges in U.S. District Court in Washington, D.C. in September
Go deeper