Macron says EU can no longer rely on U.S. for security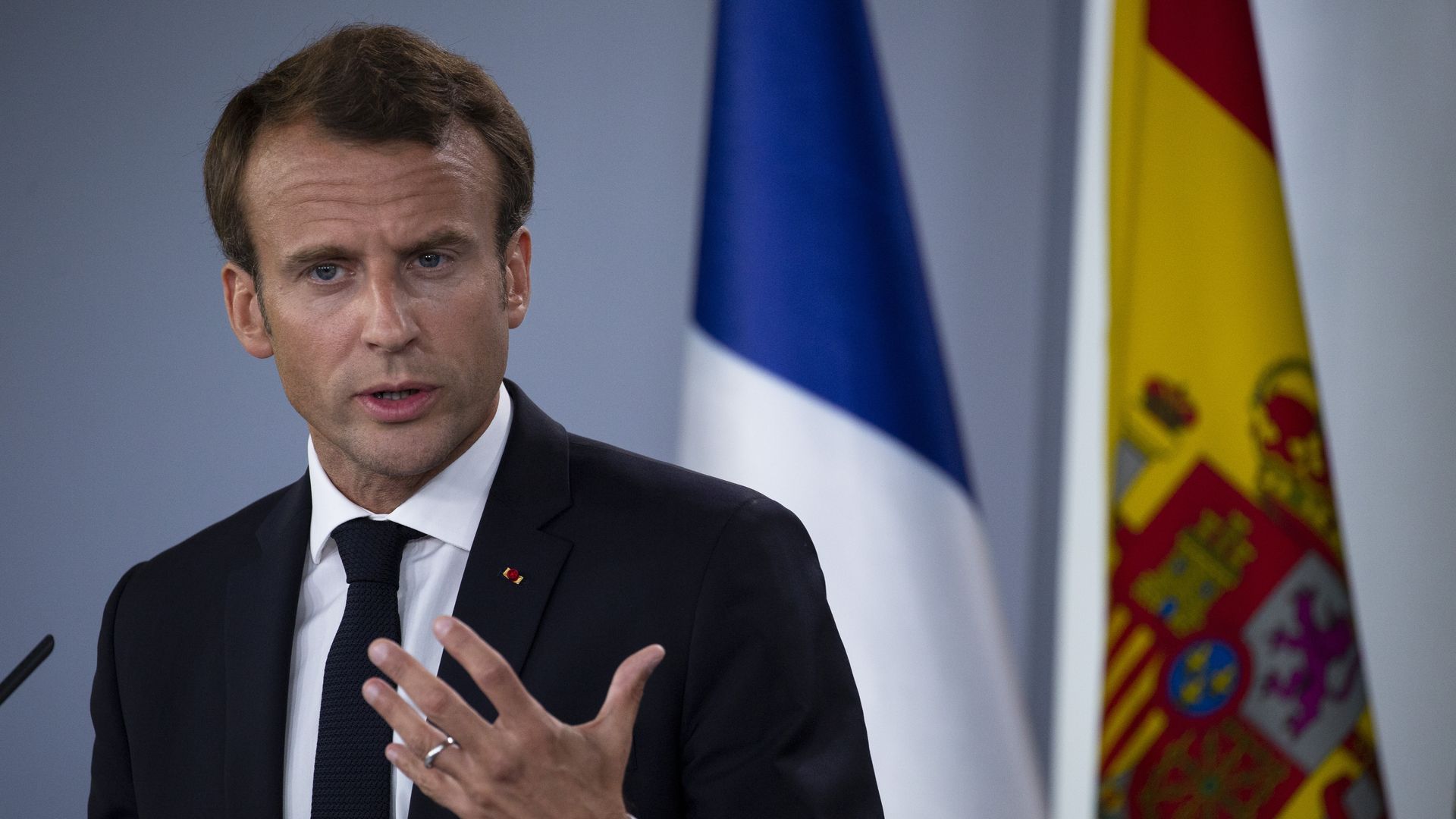 French President Emmanuel Macron announced an "exhaustive review" of defense cooperation in the European Union, claiming the EU can no longer rely on the U.S. for its security, reports the AFP.
"Europe can no longer rely on the United States for its security. It is up to us to guarantee European security."
— Emmanuel Macron
The big picture: Macron said defense proposals would be revealed in the coming months, and that discussions would include all European countries — even Russia. President Trump left his European allies reeling after the July NATO summit in Brussels, during which he made some veiled threats to withdraw the U.S. from the military alliance if other countries didn't boost their defense spending.
Go deeper