Retail CEOs worry about China trade war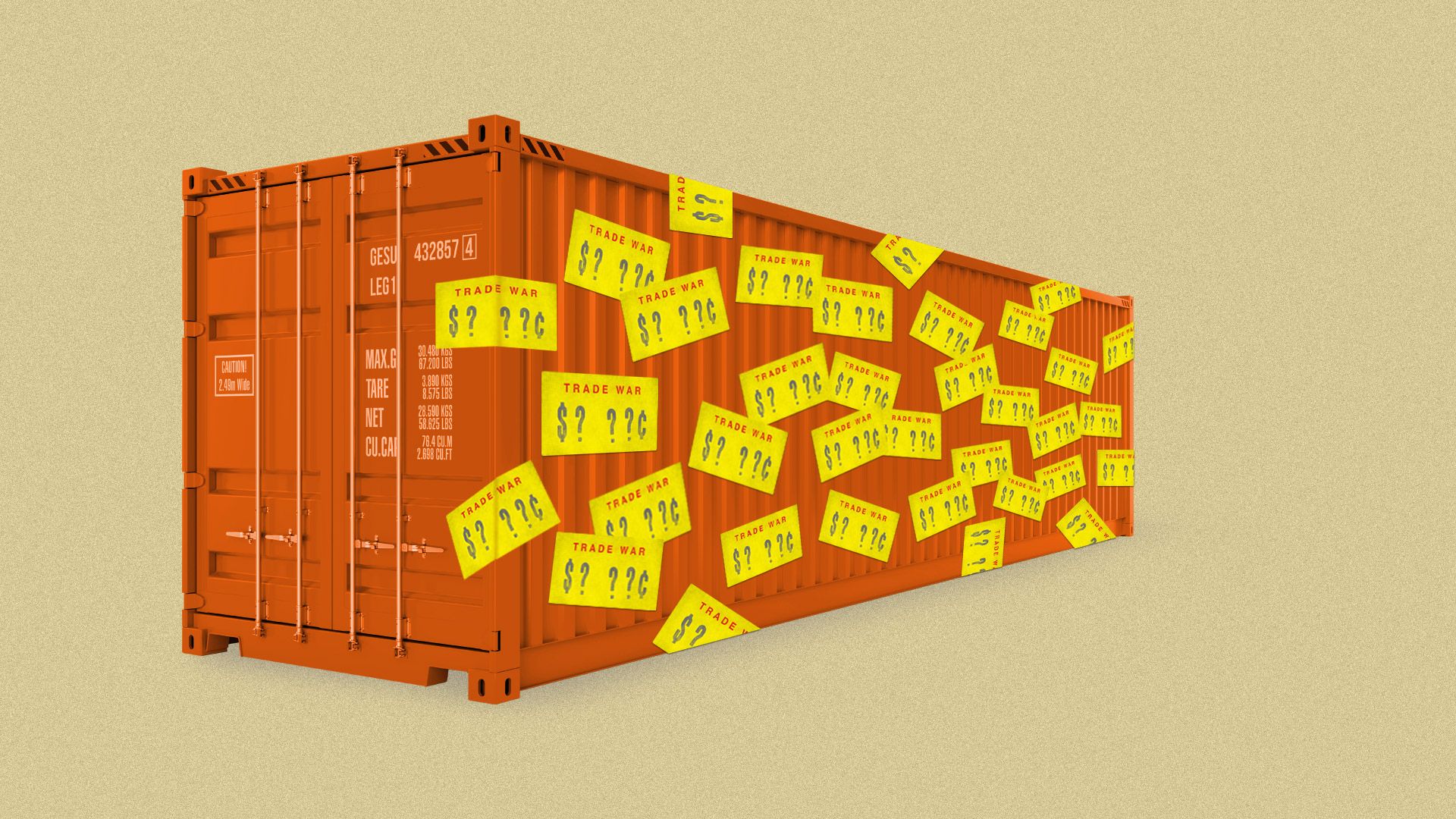 In their quarterly conference calls with investors last week, retail CEOs were sounding the alarm about how a proposed round of tariffs on $200 billion worth of Chinese products — on top of earlier rounds — could damage their businesses.
Why it matters: Retailers have been reporting strong earnings thanks to robust consumer demand. That's in danger after China/U.S. trade talks stalled, making tariffs — and price increases — more likely.
What executives said:
"We're concerned about tariffs because they would increase prices on everyday products for American families … When we're faced with tariffs or any other external factors, there are multiple levers we can pull to remain price competitive and maintain profitability." — Brian Cornell, Target CEO
"We're working with our vendors and internally to assess any [tariff] impact to Kohl's. It is important to note that we have a nice diversity across our manufacturing base, and of course, the tariff hasn't yet been applied to apparel but we're, obviously, monitoring the situation closely." — Bruce Besanko, Kohl's CFO
"We are aggressively working to mitigate the potential impact of these tariffs on our financial results while maintaining our customer value proposition." — Laura Alber, Williams Sonoma CEO
"We are closely watching the evolving global issue concerning tariffs and trade … We believe we will have some flexibility to address the potential input of existing and proposed tariffs and remain committed to satisfying global consumers with our quality products." — Fabrizio Freda, Estee Lauder CEO
"If U.S. goods become too expensive due to tariffs, Chinese consumers can shift to domestic producers or imports from other parts of the world … Over the years, China has become less reliant on exports so that the Chinese economy can withstand the imposition of tariffs on Chinese products." — Joe Tsai, Alibaba Executive Vice Chairman
Go deeper: 8 Ways China's Next Round of China Tariffs Could Pinch Consumers
Go deeper