Flooding rains inundate parts of Hawaii after Hurricane Lane's winds diminish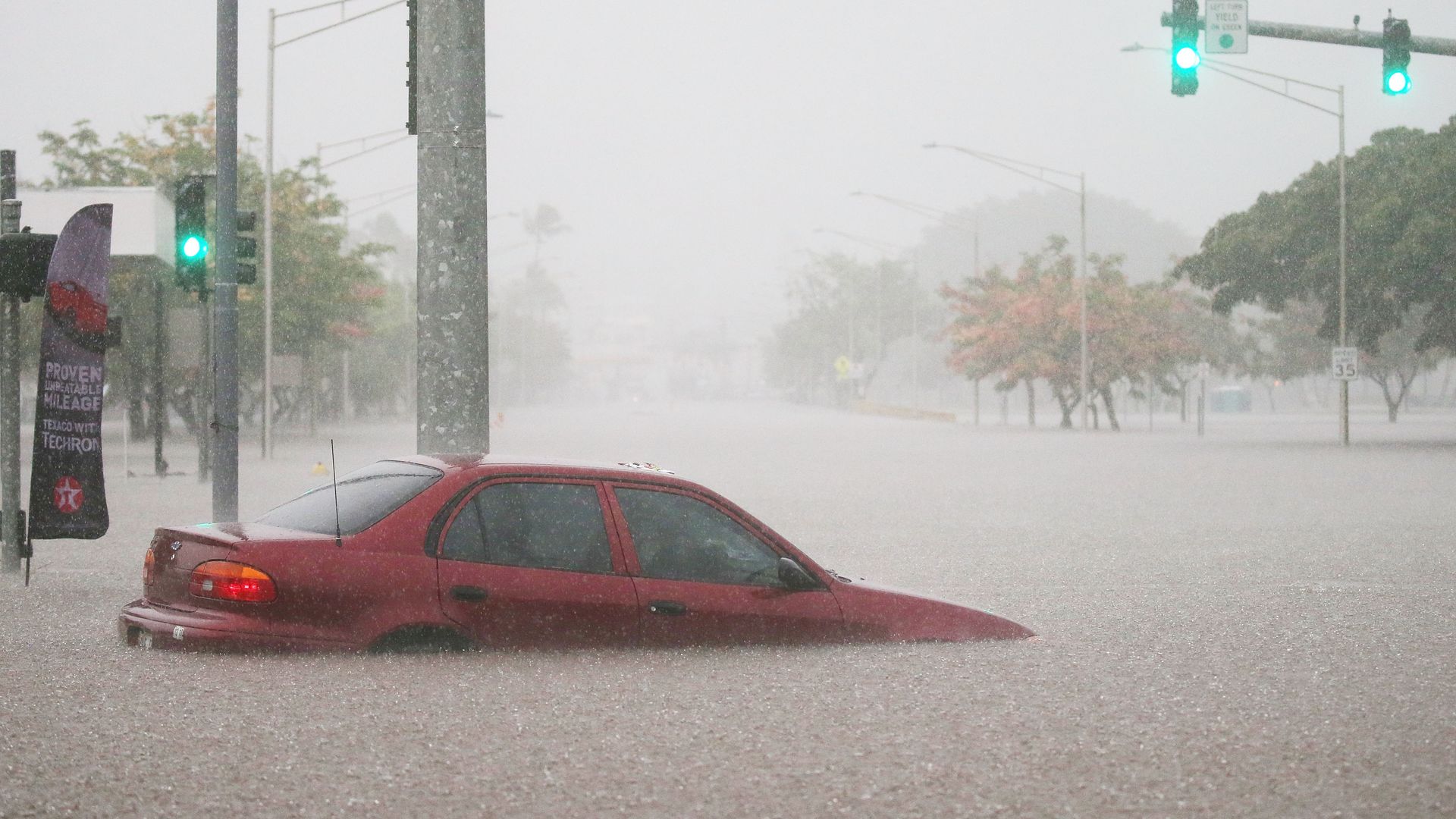 Although Hurricane Lane has weakened to a tropical storm, it's moisture is dumping on Hawaii — as warned. 44 inches and counting have flooded the entirety of the Big Island, and a flood warning has been issued for Maui too.
The big picture: Historically, water is a top hurricane killer. And while Hurricane Lane is virtually diminished as an organized tropical cyclone, its torrential rains are tormenting the islands.
A radar view shows torrential rains slamming the windward side of the Big Island of Hawaii as parts of Hawaii creep toward 50 inches of rain from the hurricane.
Wind shear, consisting of high winds blowing at mid-to-upper level winds, caused dry air to get entrained into the storm's circulation, according to Axios science editor Andrew Freedman. "This caused the storm to essentially choke on itself, leaving problematic remnant rains."
While Lane's winds reached top speeds of 74 mph on the the island of O'ahu, and 52 mph on the Big Island, the speeds proved not to be as much of a problem as the significant rainfall across the islands.
Weather forecasts show rain totals on Keaneae, Maui are nearing 18 inches.
Parts of the state saw substantial flooding from the storm, particularly Hilo which was doused with nearly 30 inches of rain and will continue to see heavy rainfall as the tropical storm passes.
A series satellite images show how Hurricane Lane virtually disappeared as it crept towards Hawaii.
Go deeper