DNC, TV networks discuss 2019 presidential debates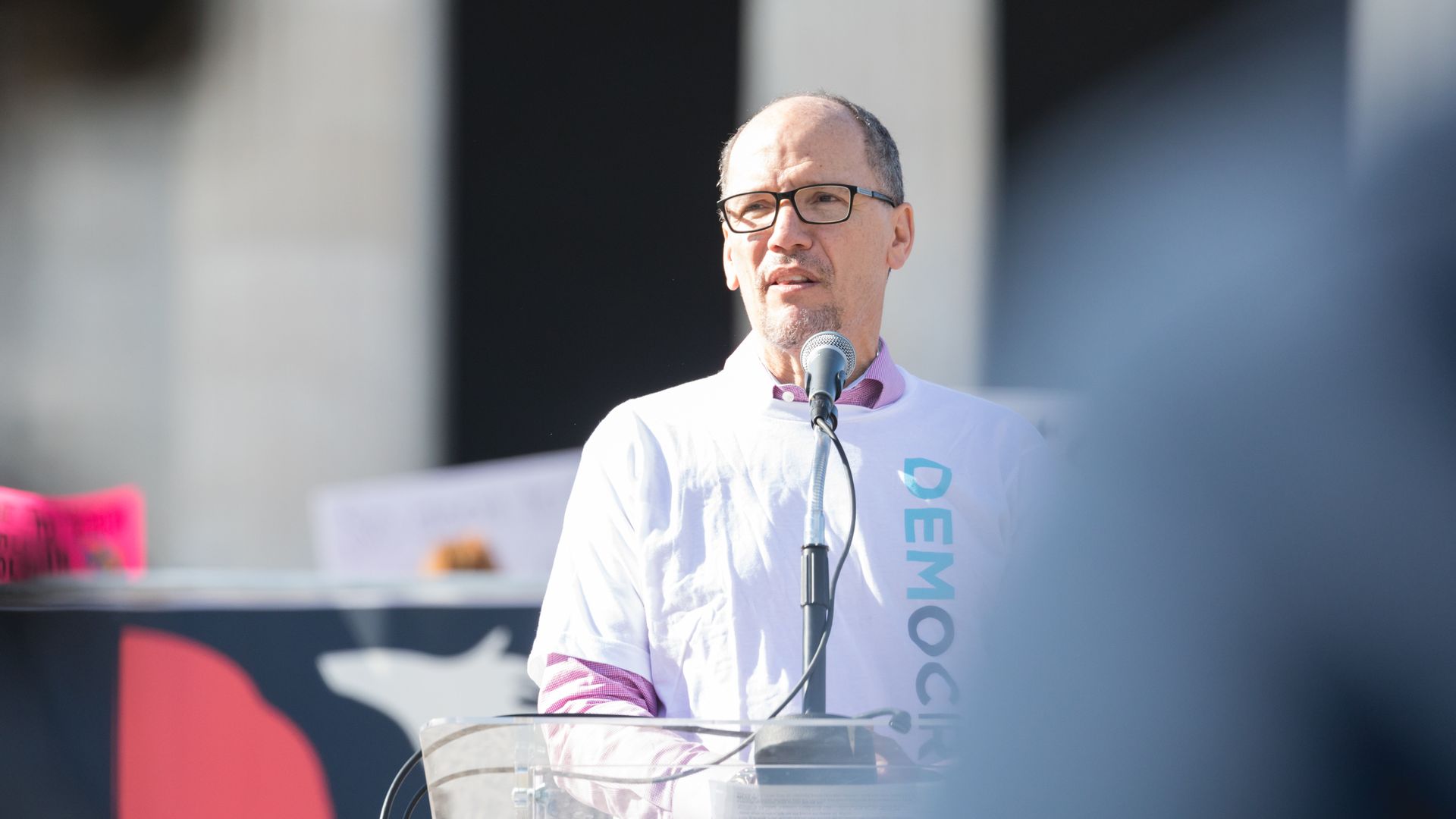 Conversations have begun between television networks and the Democratic Party about a string of 2019 presidential primary debates, the Associated Press' Bill Barrow reports:
Why it matters: "The early start, well before the 2020 field is known, signals the importance that the Democratic National Committee chairman, Tom Perez, is placing on decisions that will be scrutinized for any signs of favoritism among potentially two dozen or more candidates."
"[T]he party is not yet talking to any potential candidates, taking pains not to be seen as manipulating the process."
Perez has tapped Mary Beth Cahill, who ran the 2004 campaign of Democratic nominee John Kerry, to lead debate discussions.
Go deeper