Trump's fantasy legal system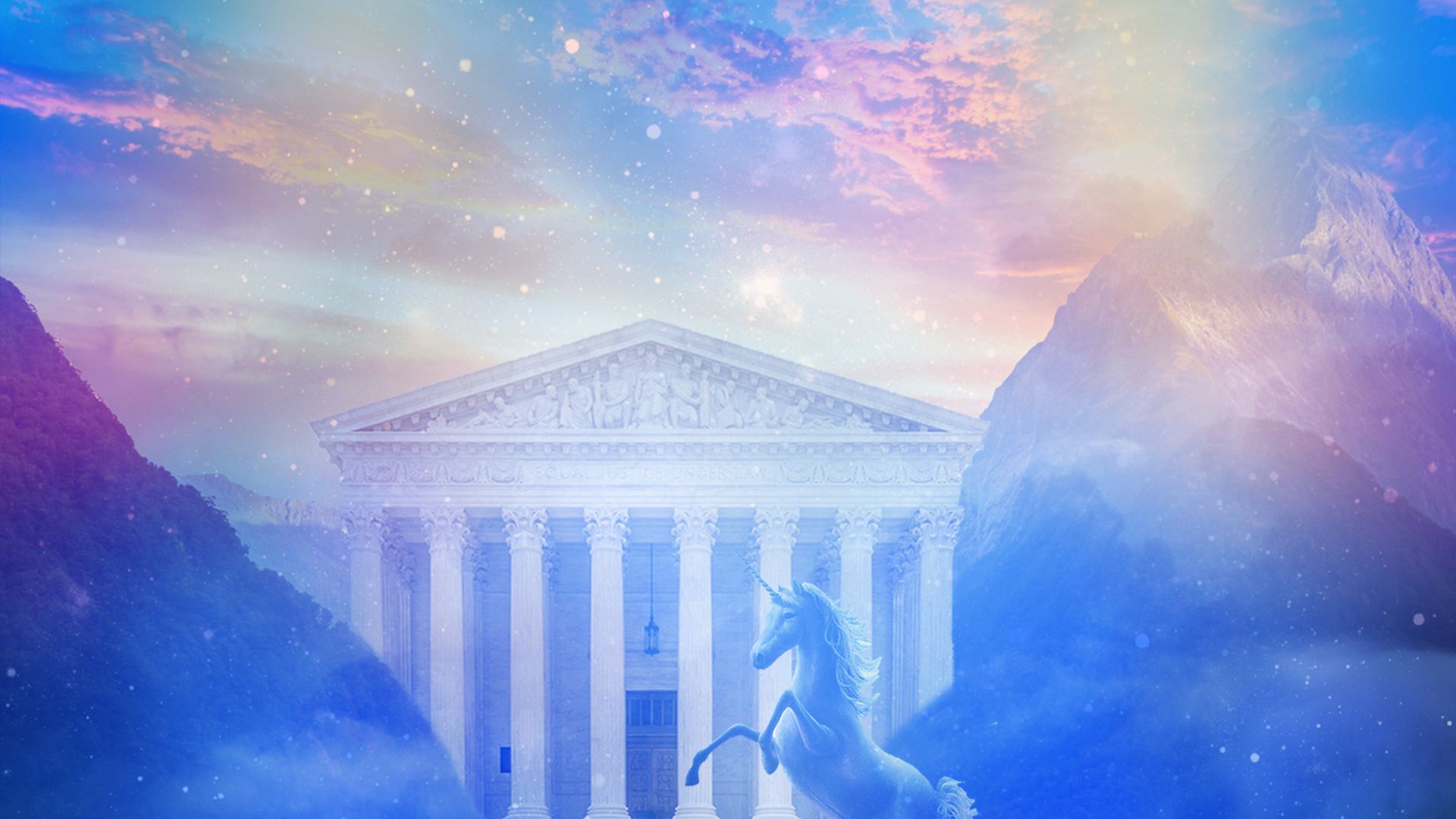 When President Trump told "Fox & Friends" that this "whole thing about flipping ... almost ought to be outlawed," he was continuing a long habit of declaring what he thinks laws and the legal system should be, and ignoring what they are.
Why it matters: A White House alumnus told us that the comments about "flipping," and belittling Attorney General Jeff Sessions, reflect Trump's fundamental belief "in an ethic of loyalty rather than a traditional conception of justice or the rule of law."
Rudy Giuliani told the WashPost that Trump "recently asked his lawyers for their advice on the possibility of pardoning Paul Manafort and other aides accused of crimes."
In Trump's fantasy legal system:
Trump told Native American leaders during a discussion at the White House about how to exploit energy resources on their land: "The government's different now. ... [W]e're doing things differently here. ... [J]ust do it."
During Trump's campaign, he called for a "total and complete shutdown of Muslims entering the United States."
Trump has privately said he wants the death penalty for drug dealers, and has spoken admiringly of President Rodrigo Duterte's brutal anti-drug campaign in the Philippines.
Trump tweets reflect his parallel legal universe:
March 30, 2017: "The failing @nytimes has disgraced the media world. Gotten me wrong for two solid years. Change libel laws?"
June 4, 2018: "The appointment of the Special Counsel is totally UNCONSTITUTIONAL!"
Same day: "I have the absolute right to PARDON myself."
June 24, 2018: "We cannot allow all of these people to invade our Country. When somebody comes in, we must immediately, with no Judges or Court Cases, bring them back from where they came."
Why it matters: "People and actions are judged not according to their merit or correspondence with principles of justice, but instead on the basis of personal faithfulness and allegiance."
Trump wants a top law enforcement  official — his attorney general — to be far more sympathetic to his views on laws and loyalty, a dynamic that also played out again yesterday:
Trump, who tweeted earlier this month that Sessions was "scared stiff and Missing in Action," denigrated the job of attorney general — traditionally independent — in yesterday's Fox interview: "You know the only reason I gave him the job? Because I felt loyalty, he was an original supporter."
Sessions, after months of cyberbullying by his boss, issued an astonishing brushback: "While I am attorney general, the actions of the Department of Justice will not be improperly influenced by political considerations."
The consequences: An article at the top of today's WashPost front page — headline: "President undermining legal system, critics fear" — captures the risk:
Critics said "the president's actions demonstrate his shifting, inconsistent principles when it comes to law enforcement and suggest a dangerous lack of understanding about the criminal justice system that is likely to have repercussions well beyond the White House."
"In recent months, Republicans have increasingly lost confidence in the Justice Department and the FBI."
Be smart ... A source close to Trump said: "The expectation of unwavering loyalty is a core operating principle for Trump."
"Specifically with regard to the Justice Department, he believes two things: 1. These people work for me. Why should I not expect personal loyalty from the people who work for me? And 2. This is how the world works, so everyone should quit pretending otherwise."
Go deeper