Hickenlooper seeking advice about possible 2020 run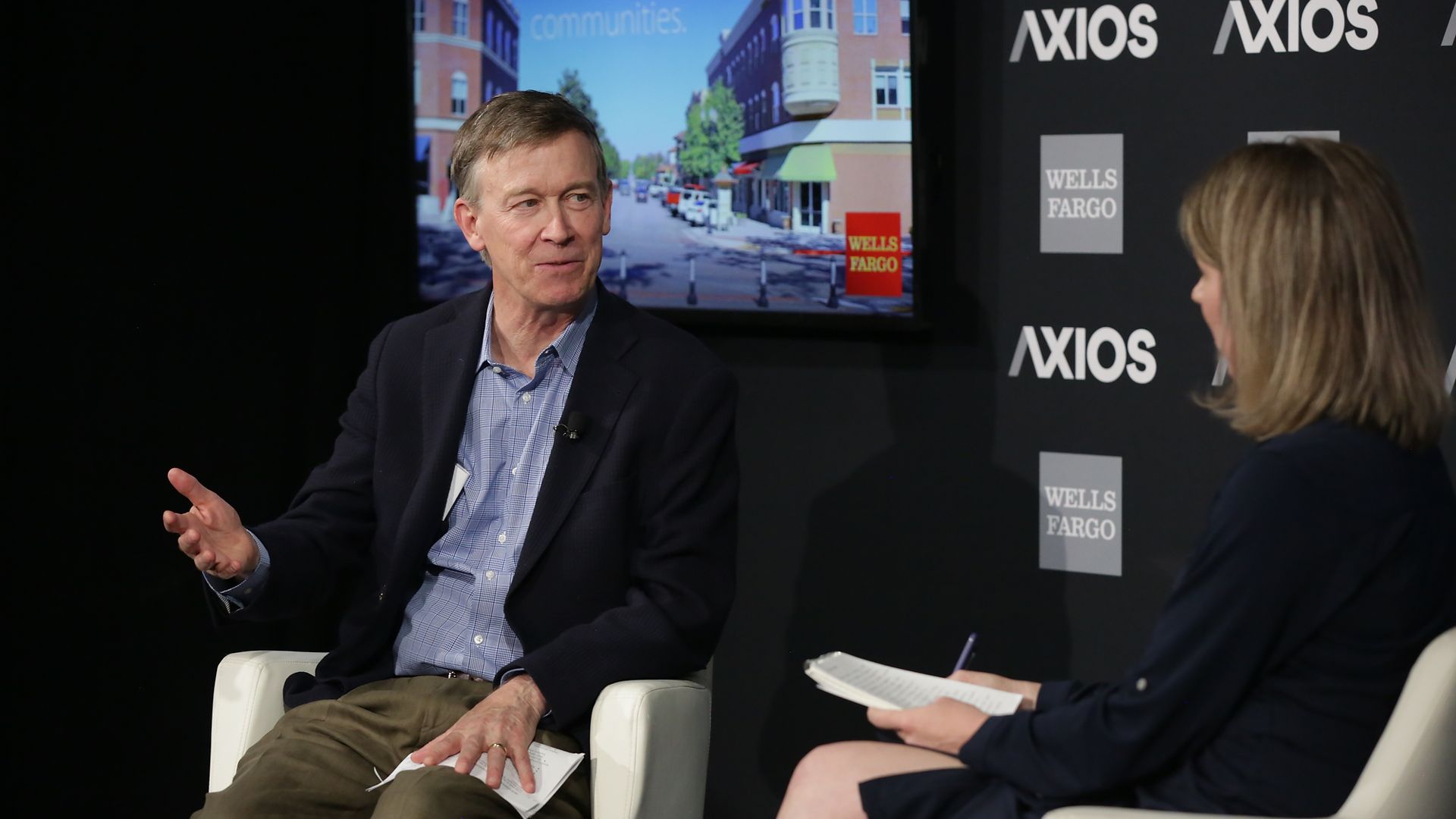 Speaking at an Axios event in Denver on Friday, Democratic governor of Colorado John Hickenlooper said that he has talked to a lot of "old friends" this summer about a potential 2020 run.
"I've done politics for 15 years...and I still feel like I'm on the steep side of the learning curve. It's been very, very useful to talk to people and say, "What are the sacrifices?", "What does it take to be successful?" We're still working on it."
Go deeper