Inside Trump and Sessions' awkward meeting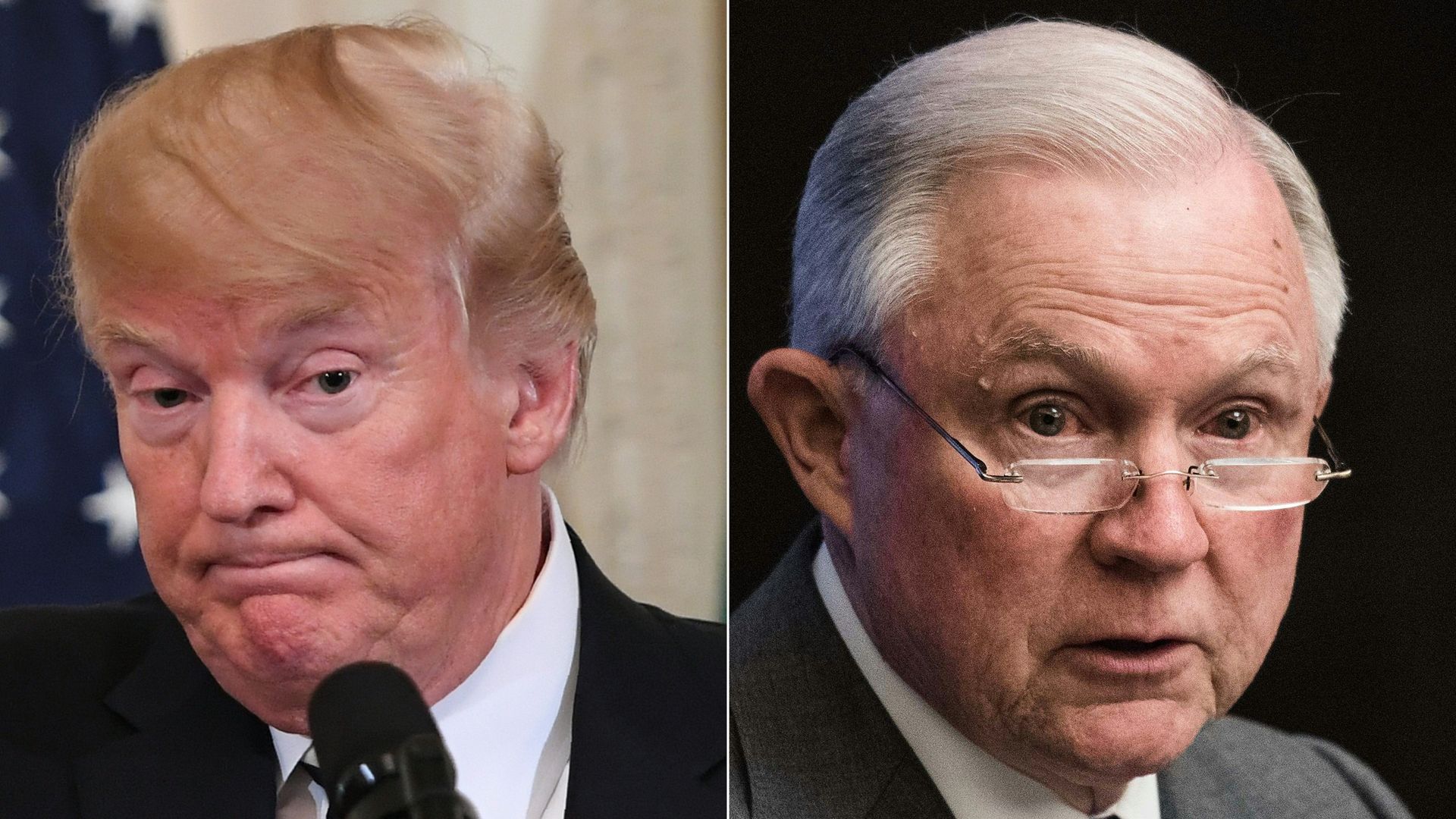 President Trump and Attorney General Jeff Sessions followed their nasty war of words this morning with a meeting this afternoon where they didn't say a word about their confrontation, a source with direct knowledge tells Axios.
Per a second source with knowledge of the White House meeting, attended by Jared Kushner, Kellyanne Conway, Sessions, Trump and Mercedes Schlapp: "No acknowledgment, not even a passing mention" of the morning's events. "To the point where I don't even know if he [Trump] was aware of his [Sessions'] statement."
Why it matters: This tracks with Trump's aversion to in-person confrontation. Sessions has been mostly mute in the face of sustained criticisms from his boss on the Justice Department's handling of the Mueller investigation, which scored a major win this week with Paul Manafort's eight felony convictions.
Go deeper:
Go deeper