Poll: Majority of Democrats and Republicans support Medicare for all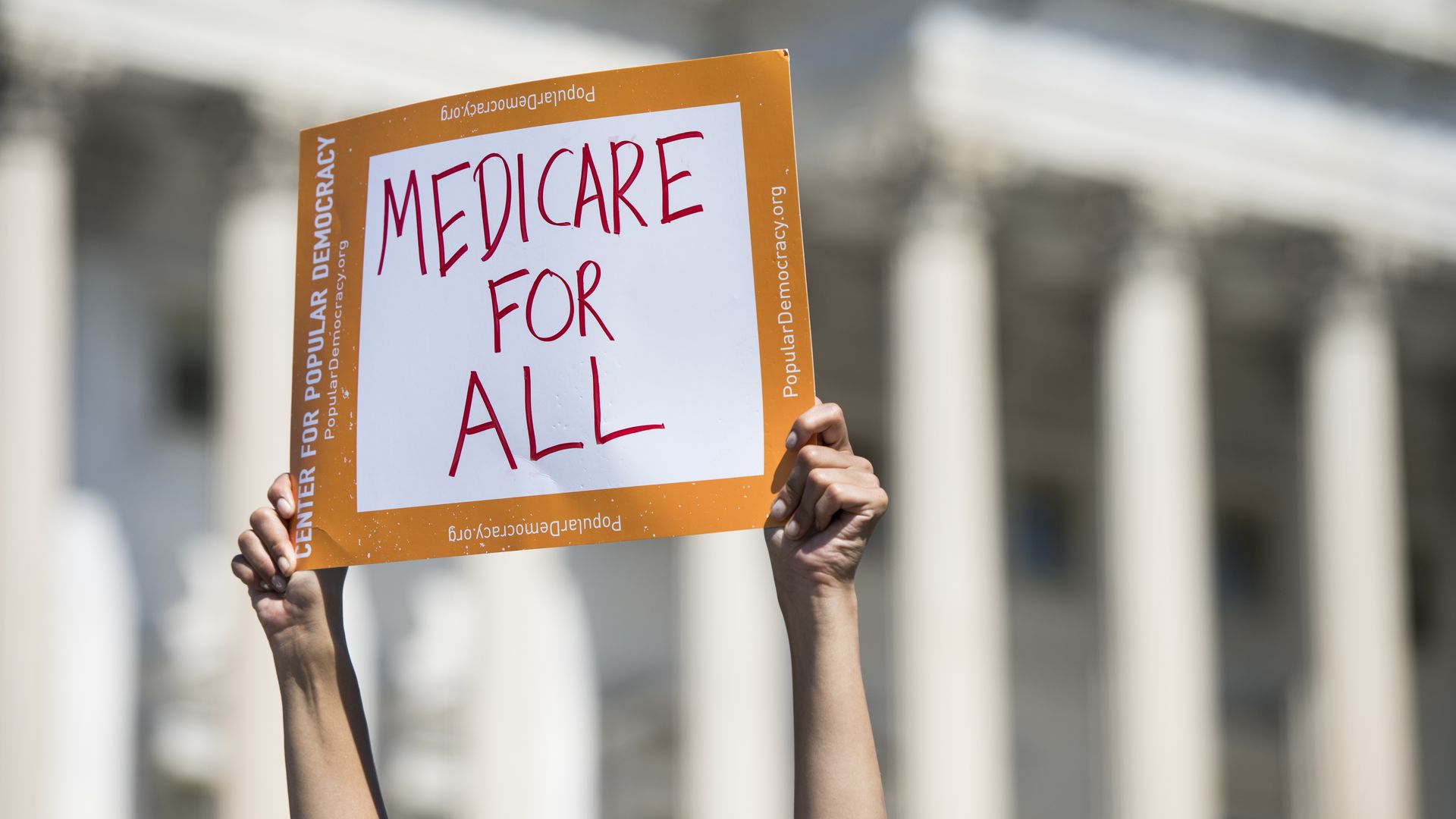 A Reuters/Ipsos poll shows 85% of Democrats and 52% of Republicans support Medicare for all.
Why it matters: This single-payer system has divided the Democratic Party internally and gave Republicans a new way to attack Democrats in 2018. But this poll is the first to suggest that a majority of Americans on both sides of the aisle actually like this policy and that it could be a winning issue for candidates.
By the numbers: Two-thirds of Democratic nominees in 41 battleground House districts "want to expand the government's role in healthcare," per Reuters.
At least 70 House Democrats have joined the "Medicare for All" caucus, with more expected after the November midterms.
And most House Dems support a Medicare for All bill, which has "six members of the Blue Dog caucus of fiscally conservative Democrats signing on as co-sponsors," Reuters notes.
Be smart: This policy is only going to get more attention as we head into the 2020 presidential election, when it will likely be a litmus test for Democratic candidates.
Go deeper