Attorney says Cohen would decline presidential pardon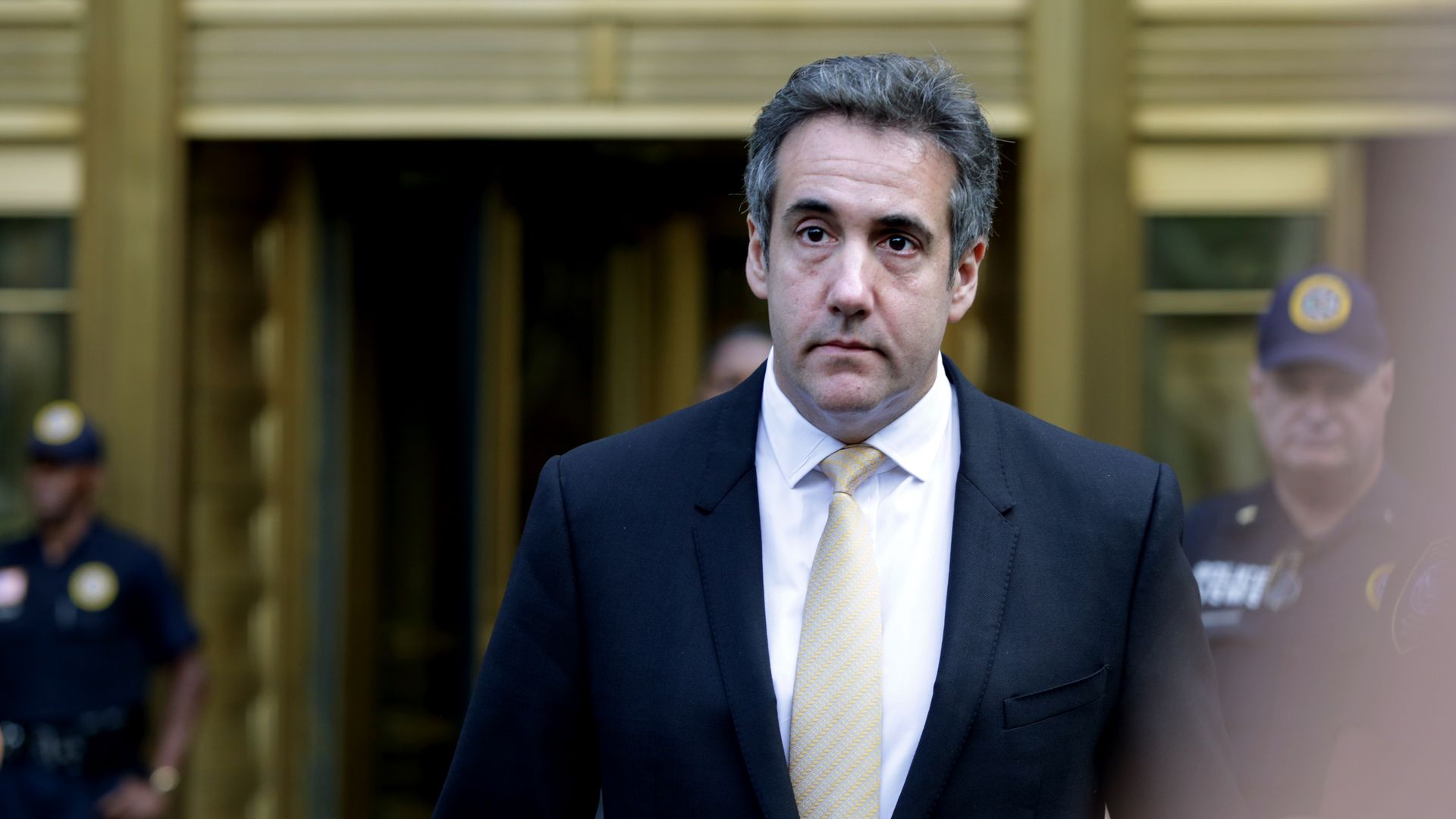 Michael Cohen's attorney Lanny Davis told CNN on Wednesday that Cohen would reject a pardon from his former client, Donald Trump, if granted.
"Under no circumstances, since he came to the judgment after Mr. Trump's election to the presidency of the United States that his suitability is a serious risk to our country. ... His answer would be no, I do not want a pardon from this man."
— Attorney Lanny Davis to CNN
The backdrop: Davis' remarks came the morning after Cohen made a plea deal in a Manhattan federal court, saying he violated campaign finance laws after an unnamed federal candidate directed him to pay hush money to two women. He pleaded guilty to eight counts of various charges, including tax fraud.
Trump broke his silence on the guilty plea in an early morning tweet, saying: "If anyone is looking for a good lawyer, I would strongly suggest that you don't retain the services of Michael Cohen!"
Go deeper