Biden "incredibly proud" of former admiral who rebuked Trump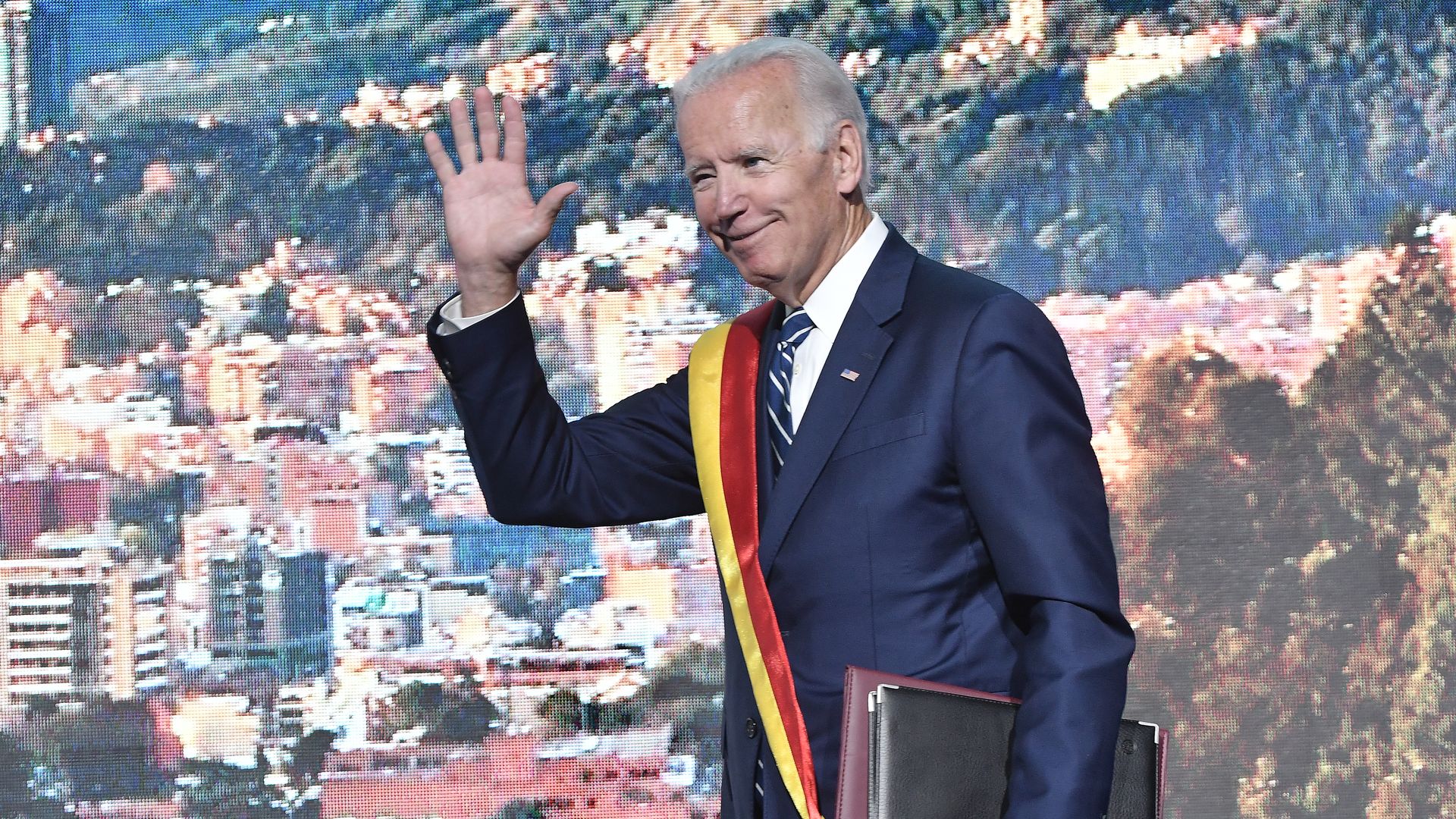 Former Vice President Joe Biden on Sunday reached out to William McRaven — former commander of the U.S. Joint Special Operations Command, who oversaw the SEAL raid that killed Osama bin Laden — after McRaven dared President Trump to revoke his clearance, too.
The big picture: Since leaving office, the former vice president has maintained quiet contact with a range of former people he served with who have been dismayed by what they are seeing out there, according to someone close to Biden.
Biden's rough message to McRaven: "It is presumptuous of me to say, but I'm so incredibly proud of you. I saw up close your physical courage, including your incredible calm during planning for the Bin Laden raid. As RFK said: 'Moral courage is the rarer commodity than bravery in battle.'"
"I have never met anybody whose moral courage equaled their physical courage in your category. I'm proud to know you and be associated with you."
Go deeper