Jeff Sessions fires back at Trump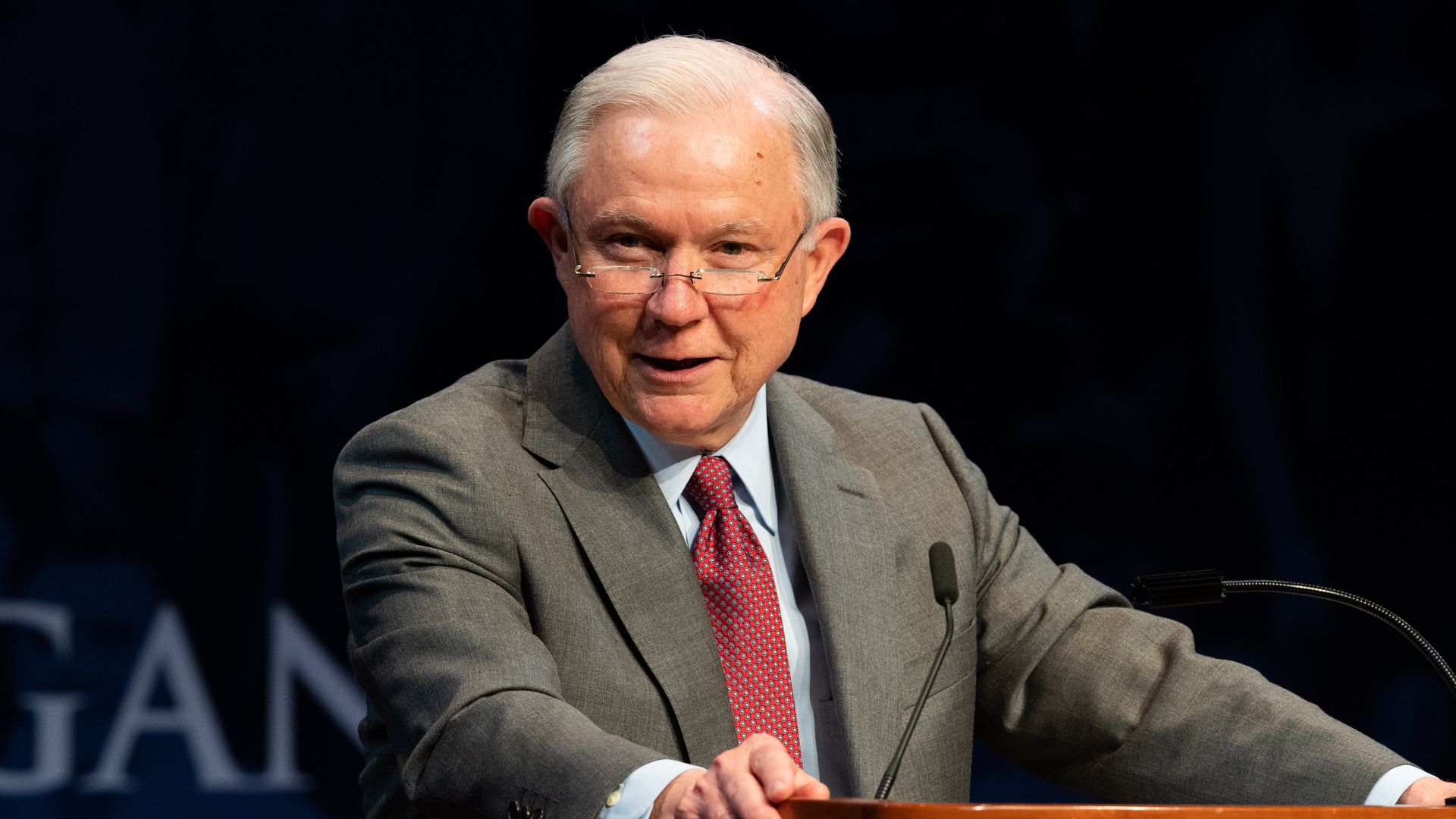 Attorney General Jeff Sessions issued a rare public statement Thursday in which he appeared to push back against President Trump, hours after Trump criticized him in a Fox News interview for failing to take control of the Justice Department.
"The actions of the Department of Justice will not be improperly influenced by political considerations ... I demand the highest standards, and where they are not met, I take action."
— Sessions, in
a statement posted to Twitter
by DOJ spokesperson Sarah Isgur Flores.
The backdrop: After being asked by Fox News' Ainsley Earhardt whether he would consider firing Sessions, Trump said...
"I put in an attorney general who never took control of the Justice Department ... I wanted to stay uninvolved but when everyone sees what's going on in the Justice Department — I always put 'justice' now in quotes — it's a very, very sad day. Jeff Sessions recused himself, which he shouldn't have done."
Republican Senators Lindsey Graham (S.C.) and Chuck Grassley (Iowa) also signaled Thursday that Trump may fire Sessions after the November midterm elections:
Graham told reporters: "The president's entitled to an attorney general he has faith in ... I think there will come a time, sooner rather than later, where it will be time to have a new face and a fresh voice at the Department of Justice. Clearly, Attorney General Sessions doesn't have the confidence of the president."
Grassley said in an interview that he'd be able to schedule hearings to confirm a new attorney general, despite previously stating he was too busy to address the issue, per Bloomberg.
Meanwhile, John Cornyn (R-Tex.) defended Sessions while speaking to reporters:
"I think it would be bad for the country, it would be bad for the president, it would be bad for the Department of Justice for him to be forced out under these circumstances. So I hope he stays the course and I hope cooler heads prevail."
Full statement:
What to watch: Sessions is at the White House this afternoon for a meeting with Trump, Jared Kushner and Brooke Rollins to discuss prison and sentencing reform.
Go deeper: Trump says" flipping" for a reduced sentence "almost ought to be illegal."
Go deeper