Go deeper: The implications of a "no deal" Brexit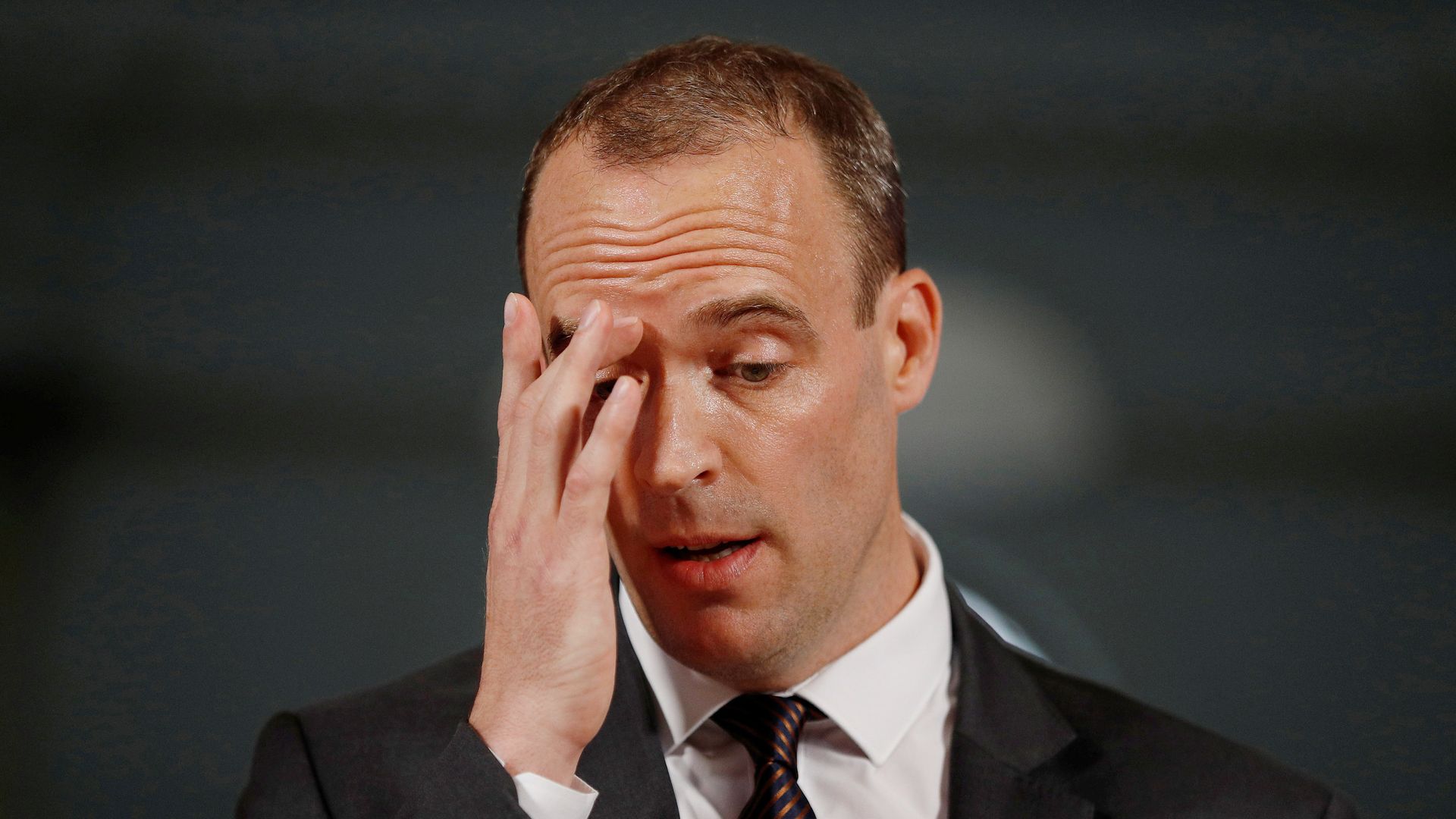 Dominic Raab, the U.K.'s Secretary of State for Exiting the European Union, today outlined steps the country should take in the event that no Brexit deal is reached with the EU.
Why it matters: Raab said 80% of the withdrawal treaty has been negotiated, and that while he hopes and expects the rest of the sticking points to be smoothed over by year's end, the British government has "a duty to plan for every eventuality." Chief among the consequences of a no deal Brexit would be the potential for shortages of medicine and medical devices.
The big picture: Raab announced that the government would today be publishing the first batch of "technical notices" explaining how the U.K. will mitigate the risks that may come with a no deal scenario. The notices validate media reports about the far-reaching consequences of a no deal Brexit, which hardline Brexiteers like Nigel Farage have attempted to dismiss as "project fear."
The government today asked pharmaceutical companies to increase their medicine stocks by at least 6 weeks while further contingency plans for potential shortages are developed.
Another paper published today warned that consumers could face increased costs and processing times when buying EU products, and that U.K. citizens living in the EU could lose access to their British-based bank accounts. It also said the 300,000 British pensioners who live in the European Economic Area are at risk of losing their benefits.
British humanitarian aid organizations that receive funding from the EU, and don't apply for grants from the British government before Brexit, will have no option but to terminate their programs or finance their work themselves.
The bottom line: There is an extraordinary range of implications to worry about in the event of a no deal, and much of the burden will fall on businesses and private citizens to ensure they're prepared for the worst.
Go deeper: Foreign Secretary Jeremy Hunt's interview with Axios.
Go deeper