Trump to meet with Sessions, Kushner to discuss sentencing reform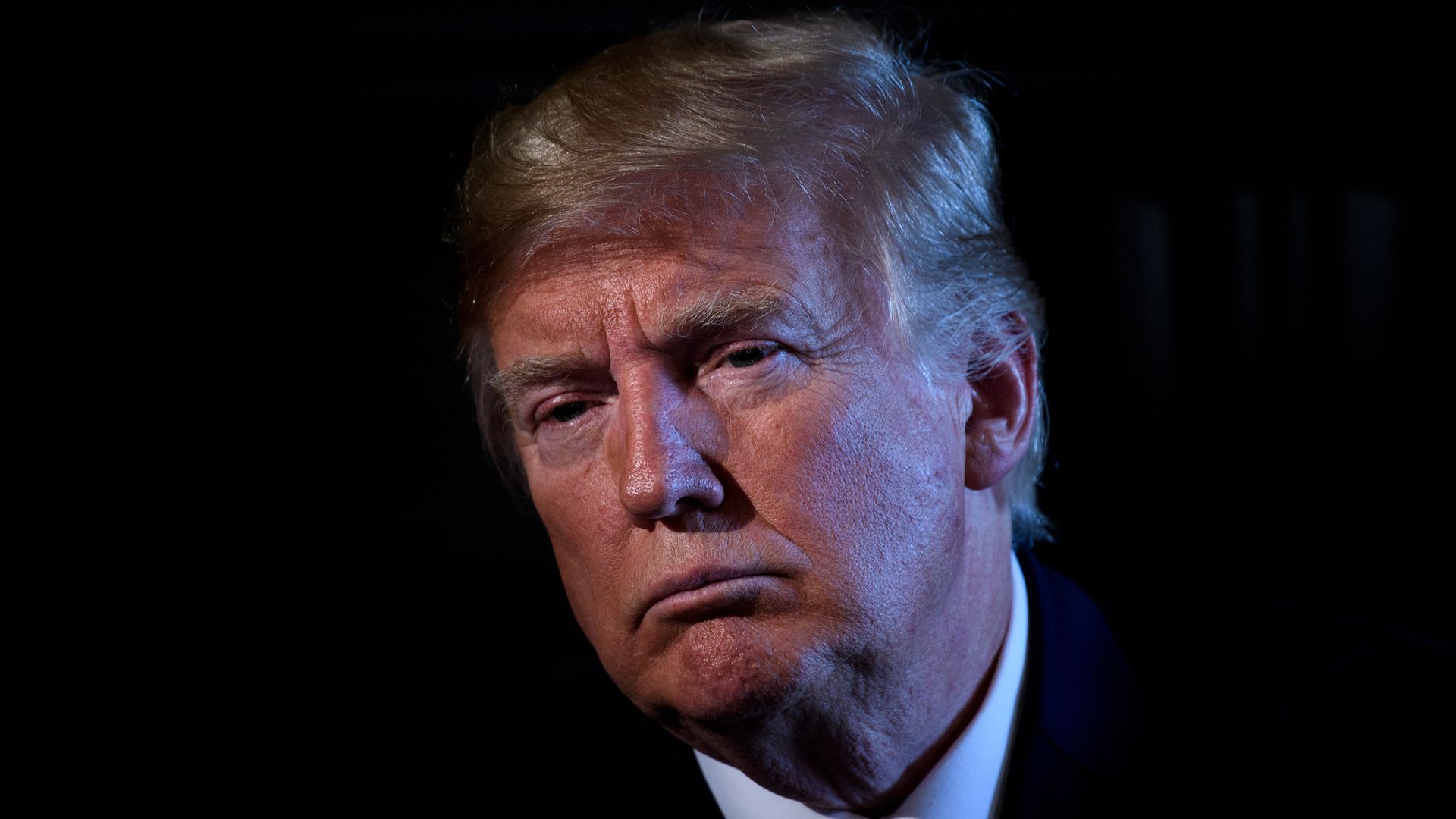 President Trump plans to meet with Attorney General Jeff Sessions, Jared Kushner and Brooke Rollins on Thursday to discuss the prison and sentencing reform package being negotiated between the White House and members from both parties, sources with direct knowledge of the meeting tell Axios.
The big picture: Trump privately told senators and aides he liked the sound of a compromise that would add sentencing reforms pushed by Judiciary Chairman Chuck Grassley to the prison reform bill the House passed earlier this year. "I don't care about the politics; if it's the right thing to do than we should do it," Trump told a group of Senators when they briefed him on the plan earlier this month, according to a source familiar with the situation.
But law-and-order hardliner Sen. Tom Cotton has lambasted the Grassley plan; Attorney General Jeff Sessions is quietly working against it; and Sen. John Cornyn, a member of Republican leadership, told reporters on Wednesday that there wouldn't be a vote before midterms.
What to watch: Whether Trump publicly endorses the compromise package once it's finalized. If Republicans remain divided over the bill, Senate Majority Leader Mitch McConnell won't bring it to the floor with ongoing judicial nominations and the upcoming spending bill. A Trump endorsement is powerful and could be enough to win over uncertain Republicans and unite the party around the bill.
The opposition: Cotton published an op-ed in the Wall Street Journal last week calling the compromise plan "a jailbreak that would endanger communities and undercut President Trump's campaign promise to restore law and order."
Attorney General Jeff Sessions has also consistently opposed sentencing reform efforts. He wrote a letter to Grassley early this year tearing apart the Senator's criminal justice reform bill.
Yes, but: Trump loathes Sessions and won't care what he has to say. And while Cotton's office told Axios that he has spoken with other members who support his view, the other usual outspoken opponents of sentencing reform such as Sen. David Perdue have been quiet thus far.
Not all Democrats are convinced either. 2020 hopefuls Cory Booker and Kamala Harris have expressed some concern that the bill still doesn't go far enough to address harsh penalties for low-level offenses.
Koch Industries' general counsel Mark Holden, who works closely with the White House and Congress, told Axios, "Senator Cotton's claims are inaccurate. The proposed reforms will make the system more just and increase public safety. For years, Cotton and others have claimed that long sentences are what keeps communities safe, even for nonviolent offenders. There is no real data that supports that claim." 
Koch Industries groups as well as other conservative groups have sent a letter to Trump advocating for the bill.
In the White House, Jared Kushner, assistant to president Brooke Rollins and special assistant to the President for Domestic Policy Ja'Ron Smith have been working with Sens. Mike Lee, Lindsey Graham, Dick Durbin, Tim Scott, members of the Judiciary Committee, law enforcement and conservative movement leaders to reach a compromise and get legislation passed.
Go deeper: Trump gives criminal justice reform a chance in the Senate
Go deeper