White House maintains Trump "did nothing wrong"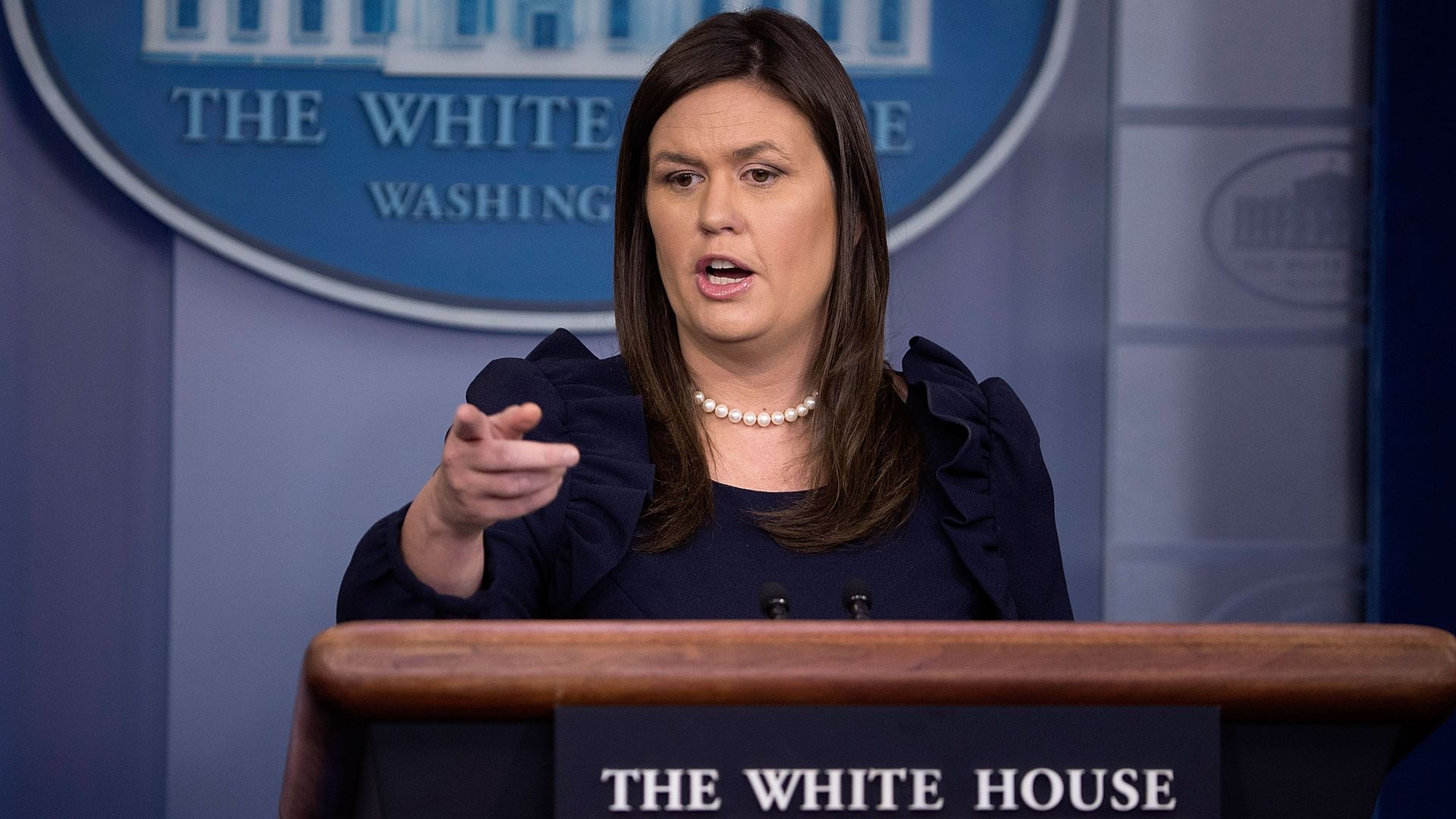 Press Secretary Sarah Sanders, during her 100th White House press briefing Wednesday, maintained that President Trump has done "nothing wrong" in the Michael Cohen and Paul Manafort sagas.
Why it matters: This is in the wake of a guilty verdict for President Trump's former campaign manager and a plea deal for his longtime personal lawyer.
"As the president's said, and we've stated many times, he did nothing wrong, and there are no charges against him... Just because Michael Cohen made a plea deal doesn't mean that implicates the President in anything."
— Sanders
As for Paul Manafort's guilty verdict: "The Manafort case doesn't have anything to do with the president, doesn't have anything to do with his campaign, and has nothing to do with the White House."
Three big things:
Sanders flatly denied that the president lied about his knowledge of Cohen's payment to Stormy Daniels, calling it "a ridiculous accusation." Until recently, Trump denied knowing about the $130,000 payment, but Cohen maintained in his guilty plea that Trump directed him to make it.
Sanders said she is unaware of whether Trump is considering a pardon for Manafort.
She stated that the president has "the constitutional authority" to revoke intelligence officials' security clearances, despite them traditionally being revoked by their superiors. She added that Trump is consulting with members of his national security team regarding the issue, and that he wants the White House to examine the overall process of who has and maintains a security clearance.
Go deeper