NewsGuard launches first product with help from Microsoft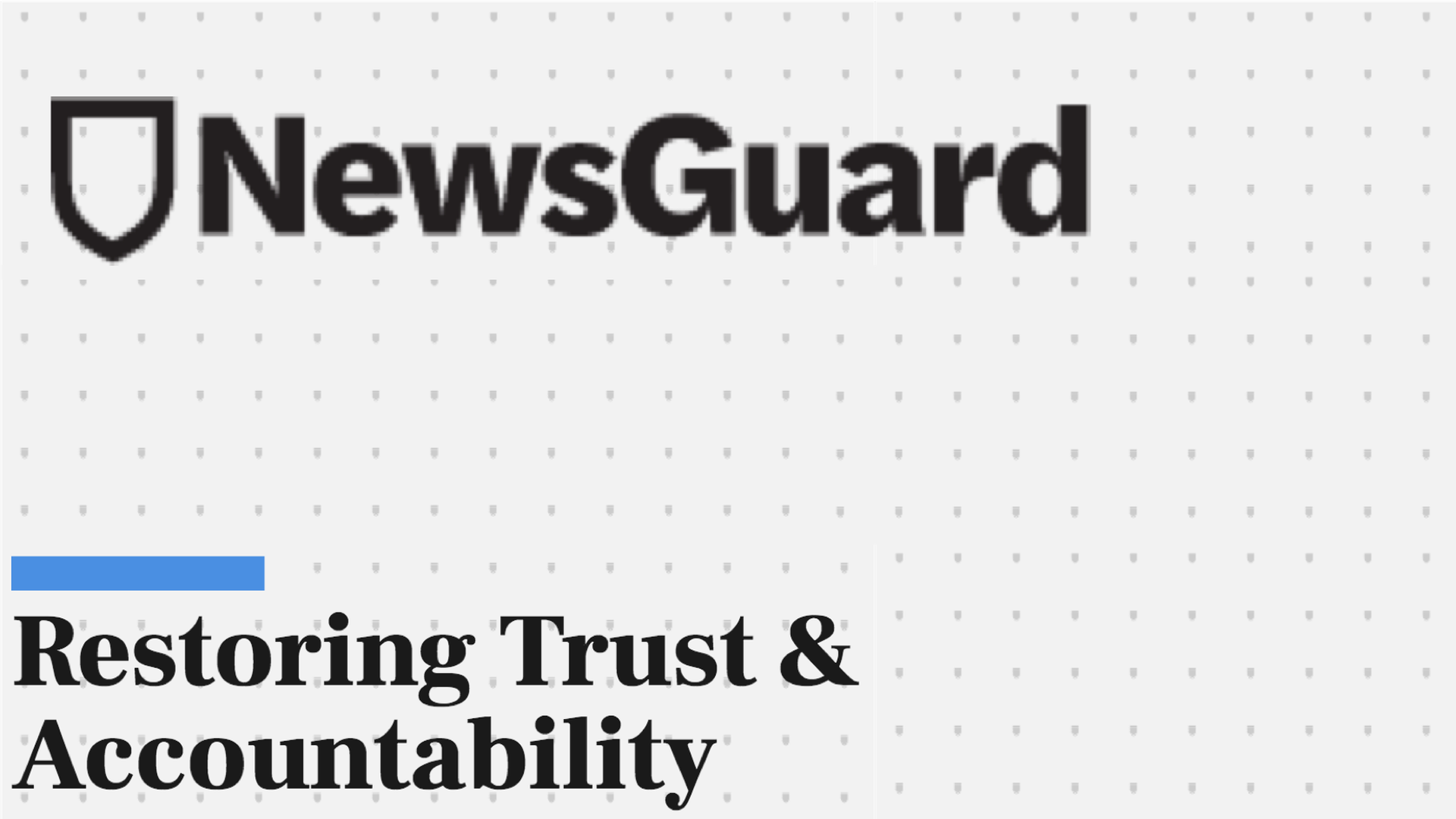 NewsGuard Technologies, a new service that uses trained journalists to rate thousands of news and information sites, is launching its first product today: web extensions that let users view vetted, non-partisan trust ratings for news and information websites.
Why it matters: It's the first look at the services to be offered by NewsGuard, co-founded by journalist Steven Brill and former Wall Street Journal publisher Gordon Crovitz. The labels, which have been researched and assigned by journalists, are being placed on the most trafficked news and information websites in the U.S.
How it works: Users can install the browser extension for the Microsoft Edge browser (here) and for Google Chrome (here), with one click. Websites will feature either red or green rating icons, which, when hovered over with a computer mouse, include NewsGuard's "nutrition labels" (see here) with site ratings and summaries.
The labels will also be available on website articles within Facebook, Twitter or a Bing or Google search.
Crovitz says that by October, NewsGuard hopes to have completed ratings for the 2,000 sites responsible for 98% of the news and information shared on online in English in the U.S.
Brill says Spanish language sites will be added by the end of the year.
The program details:
The extensions will be made available to libraries across the country, as well as news literacy groups and schools, as a part of its news literacy program. The libraries will provide visitors with instructions on how to install the extensions on their devices at home.
NewsGuard is also announcing that Microsoft Corp. will sponsor its news literacy program, and that it's adding seven charter members of its advisory board, including Tom Ridge, Richard Stengel, retired Gen. Michael Hayden, Don Baer, Elise Jordan, John Battelle and Jessica Lessin.
The bigger picture: The product is launching at a time when trust in news is at an all-time low, due in large part to the fact that some of the most popular web platforms that refer most news — like Google Search, Facebook, Twitter and Google Search — are being flooded with misinformation.
" This is a real solution that is available now that charts a middle path between two bad alternatives: government regulation or technology companies censoring content themselves or non-transparently using secretive algorithms to suppress certain websites."
— Steven Brill, CEO and Co-Founder of NewsGuard
The bottom line: Platforms that are used ubiquitously by most Americans are all using different opaque ranking systems to evaluate the trustworthiness of news sites and sources. NewsGuard is aiming to work across all of those platforms.
Go deeper: How NewsGuard launched
Go deeper