GOP fears Cohen set road to impeachment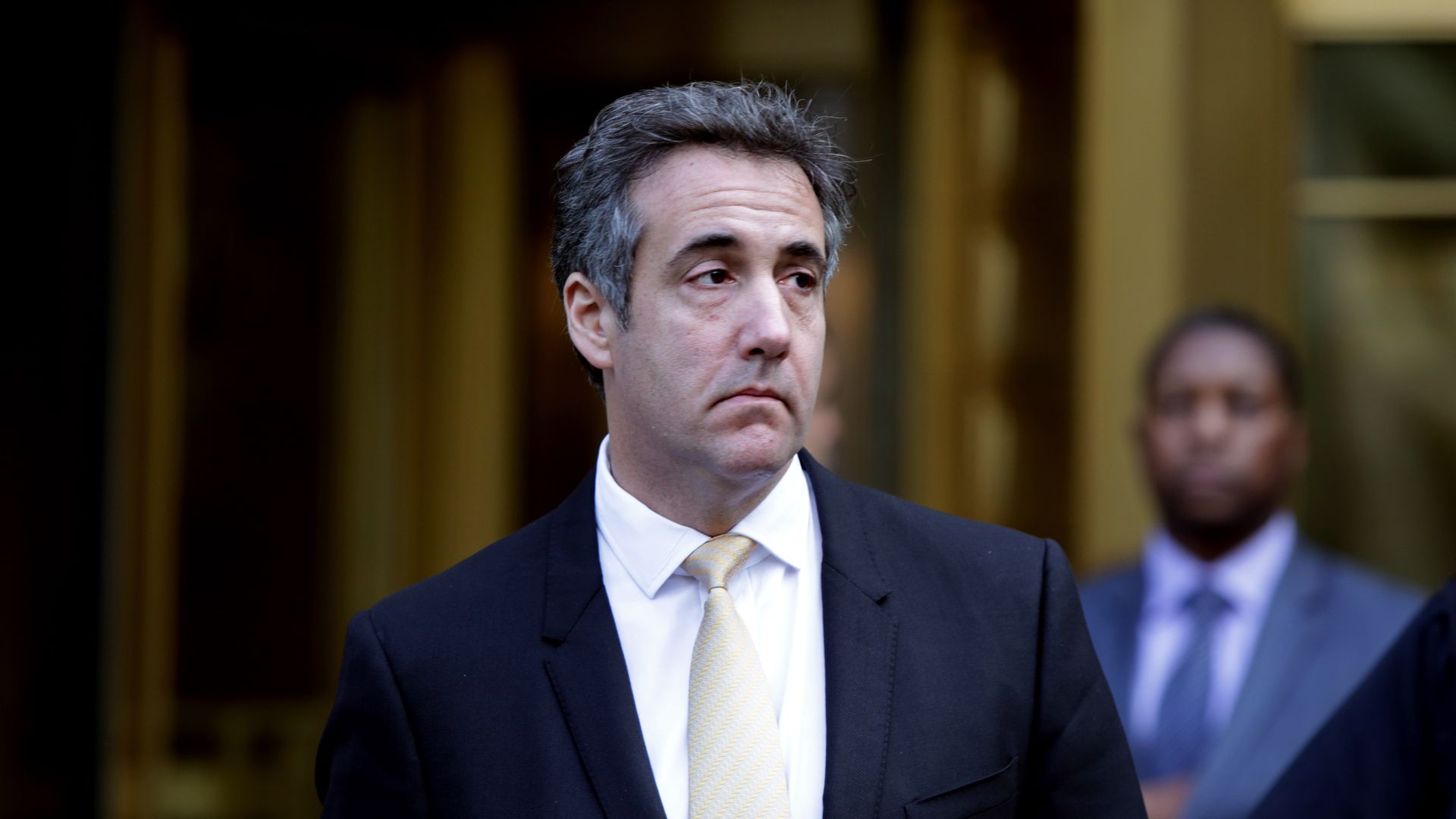 Impeachment proceedings against President Trump went from a theoretical danger to a vivid reality with yesterday's guilty plea by former Trump lawyer Michael Cohen, sources close to the White House tell Axios.
The big picture: Cohen's guilty plea (with the president identified as "Individual-1") said Trump directed him to arrange hush money during the 2016 campaign to keep women from speaking out about affairs — so Cohen was accusing Trump of pushing him to commit a crime. Look for Cohen's statement to form the basis of a 2019 impeachment attempt if Democrats win control of the House in November.
The plea by Cohen, paired in a split screen with the near-simultaneous conviction of Paul Manafort, is what Trump's aides feared all along:
The Mueller investigation would lead these hardened investigators down rabbit holes that only Trump and his murky associates knew about.
The crimes detailed yesterday have nothing to do with colluding with Putin to throw an election — but are felonies, nonetheless.
And, in a stunning twist, the president's former attorney — the guy who would yell obscenities at reporters and threaten them in the obsequious, unquestioningly loyal service of his boss — is now the greatest known threat to the Trump presidency.
Trump friends say for the first time that they're worried about the president:
A source close to Trump said: "I must admit a bit of concern about what he [Trump] would do fully backed into a corner."
"By striking a deal with Mr. Cohen that includes prison time," the N.Y. Times reports, "federal authorities were aware of the risk that the president might pardon him."
Maggie Haberman tweeted: "Trump folks are worried about impeachment more than before. ... Does not mean it will happen, but this has moved to a different stage in their minds."
Presidential historian Jon Meacham brings in the orchestra, telling MSNBC:
"This is rather like the third week of June, 1973, when [former White House counsel] John Dean went to the Senate and began his testimony" before the Watergate committee.
"It's not unlike ... the second week in July in the same year, when [former Nixon White House aide] Alexander Butterfield revealedthat there was a White House taping system."
"It's the kind of moment that you can begin to see a genuine inflection point."
A few hours before the verdict, Trump lawyer Rudy Giuliani told me from Scotland, where he's attending a wedding with his son, Andrew, who has golfed with the president, that Trump has remained gregarious:
"It's certainly not affecting his golf game, or his negotiations about North Korea. ... He feels that people are finally getting to see his accomplishments. And public opinion each month — the whole thing has switched when it was originally very much in Mueller's favor, it's now somewhat against him."
Be smart ... A usually buoyant outside West Wing adviser suddenly sees darkness:
"Booming economy, robust bull market, troops in harm's way but not in a large scale war. And yet the President is enmeshed in a series of scandals and controversies."
"And that is before the Dems in House start with the investigations" if they take the majority.
Go deeper:
Get more stories like this by signing up for our daily morning newsletter, Axios AM. 
Go deeper