Germany calls for global payment system independent of U.S.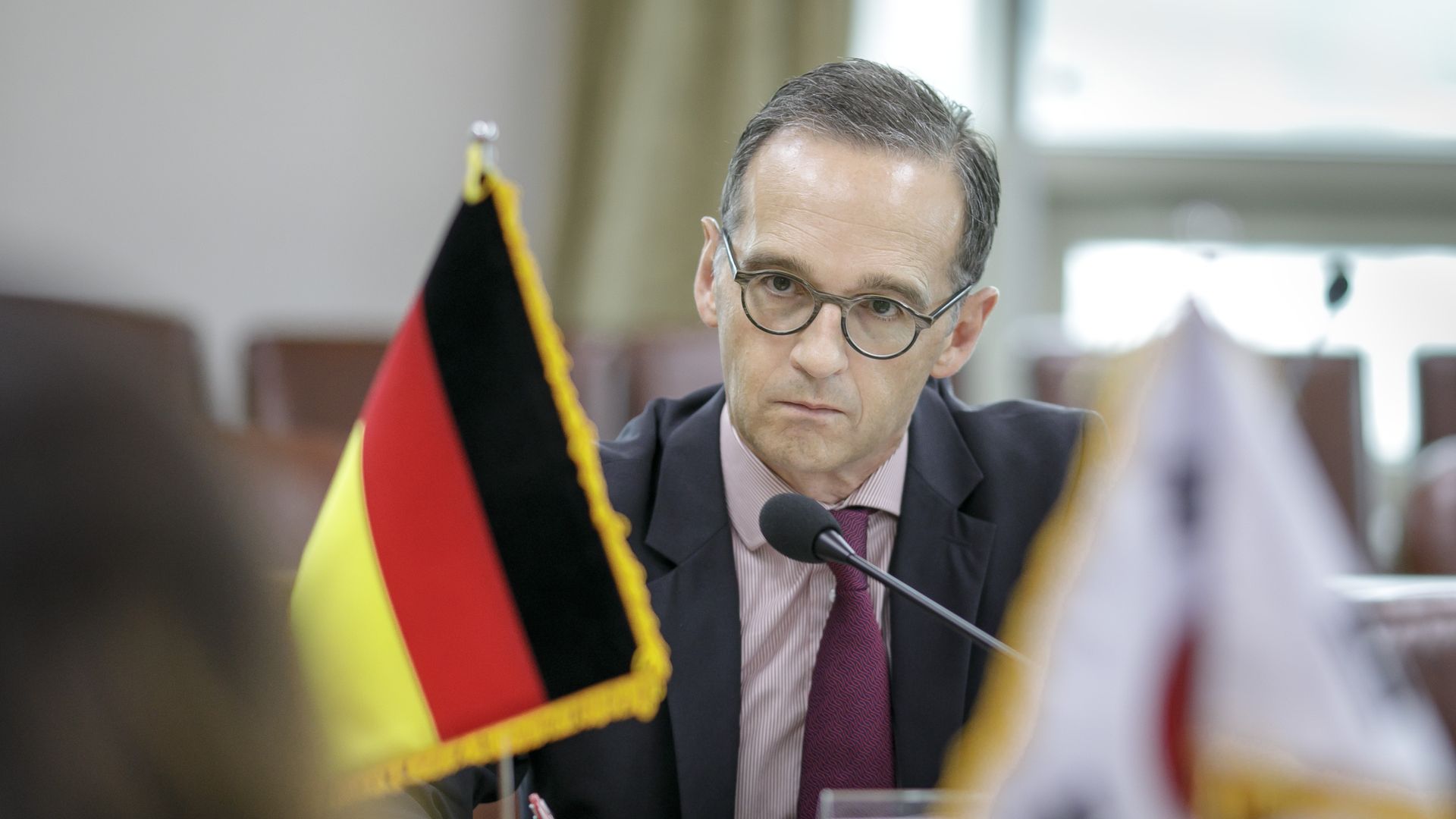 Germany's foreign minister Heiko Maas urged Europe to rethink its partnership with the U.S. in an op-ed in German newspaper Handelsblatt, calling for the establishment of independent payment channels in response to the Trump administration's unilateral withdrawal from the Iran deal.
The big picture: Later this year, the U.S. is expected to cut Iran off from SWIFT, an essential financial network that connects more than 11,000 banks around the world and allows countries to facilitate payments abroad. Maas' call to circumvent the system in order to preserve the Iran deal signals growing tensions in the alliance, recently aggravated by the Trump administration's rejection of a joint European request to be exempted from sanctions.
Go deeper