Historic Category 4 Hurricane Lane turns toward Hawaii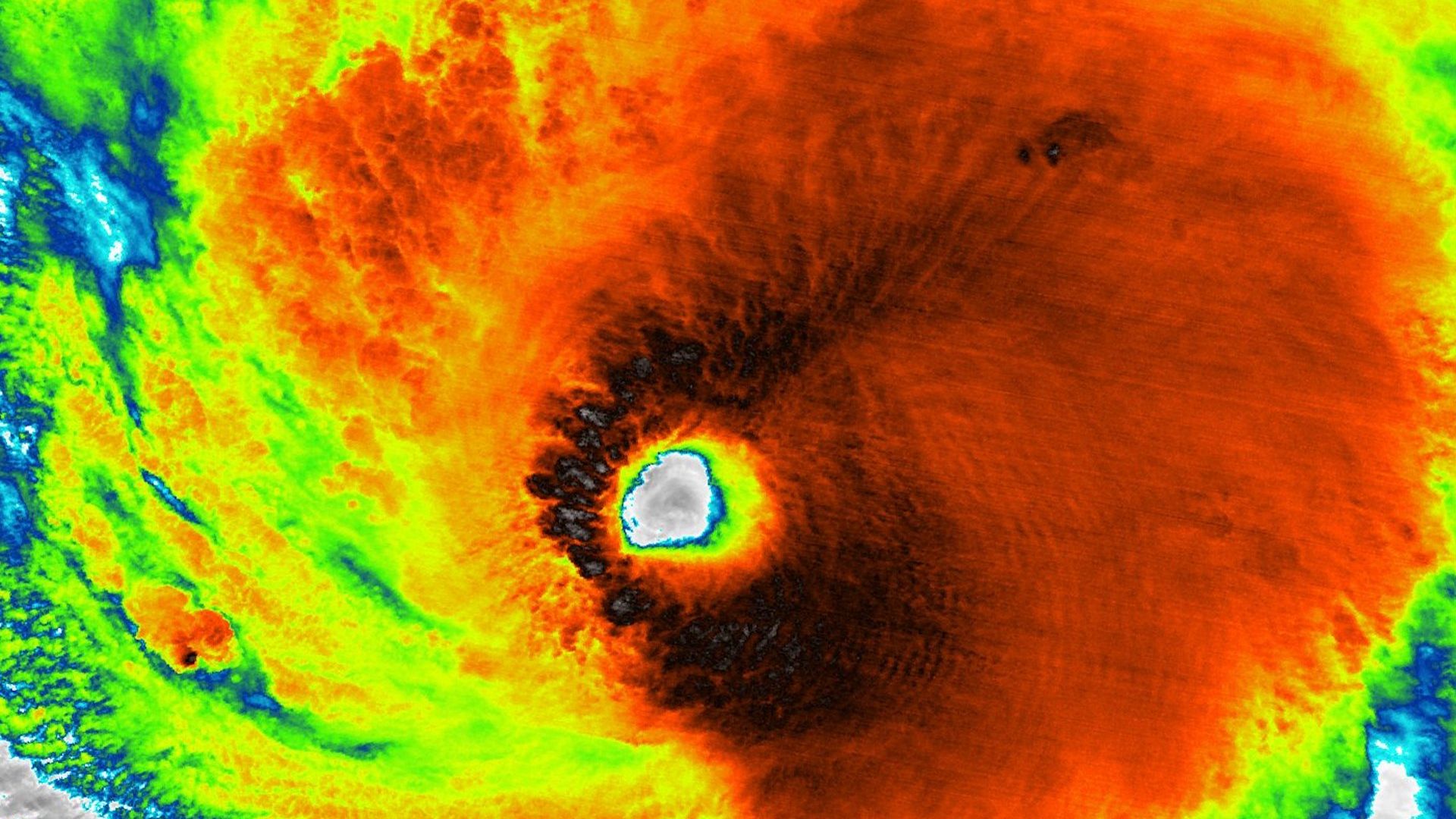 Hurricane Lane has come closer to Hawaii than any Category 5 storm has come in modern records, and it threatens to unleash life-threatening destruction as it approaches the islands starting late Wednesday and lasting into Saturday, according to the National Hurricane Center.
Why it matters: The storm's exact track is still uncertain, with some computer models projecting it will zip out to sea south of Hawaii, and others showing a devastating near-direct hit on one or more islands. Official forecasts show it will come close enough to produce damaging winds, deadly flash floods from upwards of 2 feet of rain, and pounding "extreme" surf. Waves could exceed 20 feet on south facing shorelines.
The big picture: The storm was upgraded to Category 5 status overnight, but weakened slightly to a strong Category 4 storm on Wednesday morning, eastern time. Hawaii has only been directly hit by two hurricanes in its history: Category 4 Hurricane Iniki, which devastated the island of Kauai in 1992, and Hurricane Dot in 1959. According to weather.com, there is no record of a hurricane track within 65 nautical miles of either Maui or Honolulu since statehood.
The dangers ahead:
The state's inexperience with intense hurricanes makes it more vulnerable to such storms, because residents may not know how to prepare for these events.
Its building codes and low-lying critical infrastructure — such as Honolulu International Airport, an oil refinery at Barbers Point, and Joint Base Pearl Harbor-Hickam — are vulnerable to storm surge flooding and wind damage.
What we're watching: The storm is moving in a more west-northwesterly direction, and is expected to make a more north-northwesterly turn overnight. A hurricane warning is in effect for the Big Island of Hawaii, since that island will first feel Lane's effects. A hurricane warning is also in effect for Maui, while a hurricane watch is up for Oahu and Kauai.
The current forecast storm track from the NHC shows the center of Hurricane Lane remaining offshore, but close enough to the islands to bring high winds, heavy rain, and coastal flooding. The gusty rainbands have already begun lashing the Big Island of Hawaii.
Hurricane Lane is expected to remain a major hurricane of Category 3 intensity or greater through at least early Thursday.
The biggest threat Lane poses to Hawaii will come in the form of water: Both heavy rains and coastal flooding.
A look at the eye of the storm from NOAA reconnaissance flights:
Go deeper