GOP's midterm nightmare: Party "looks like a criminal enterprise"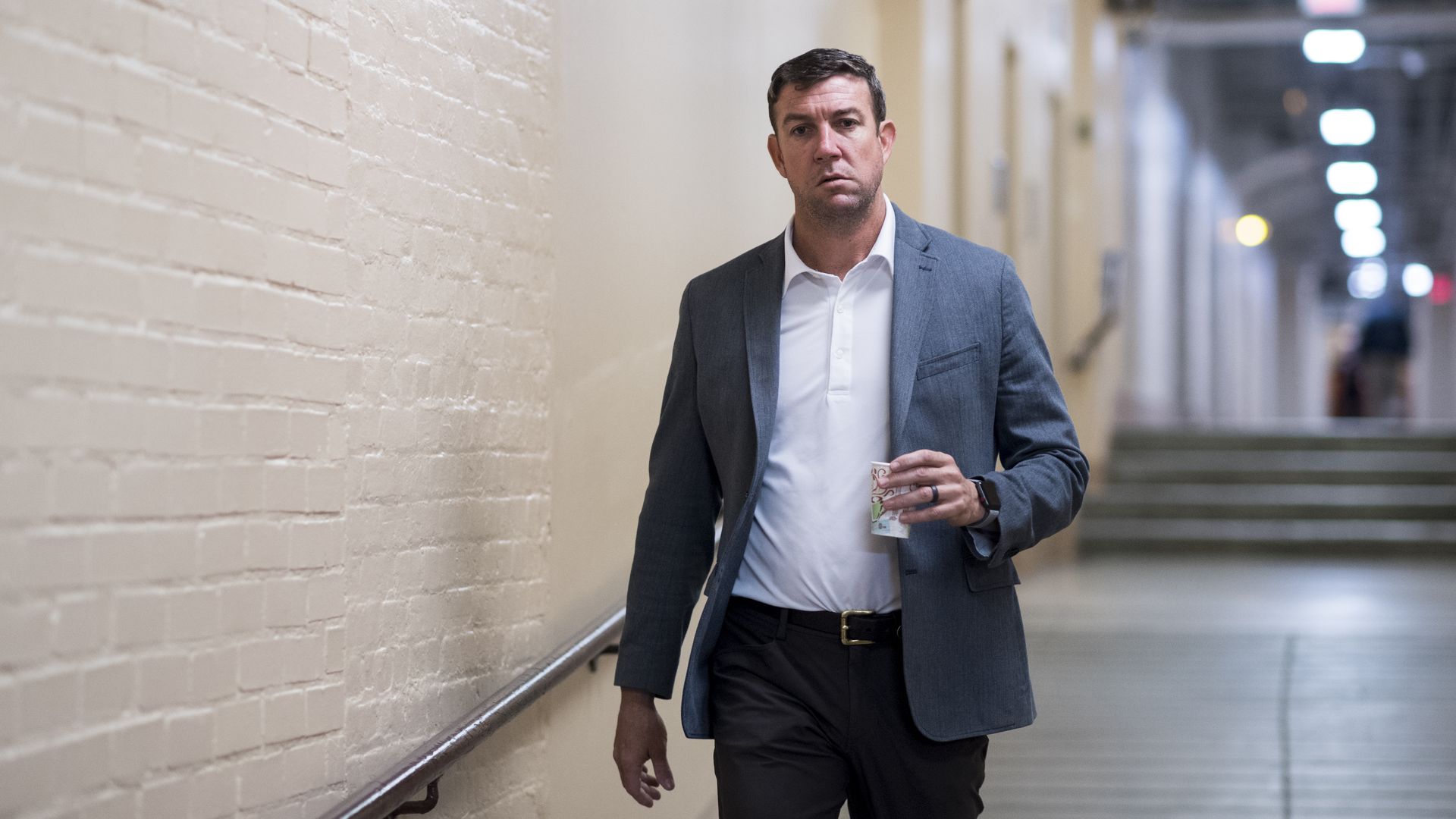 Corruption instantly becomes a centerpiece issue in the midterm campaigns — a huge new weight for Republicans in marginal races.
What we're hearing: With a corruption indictment of Rep. Duncan Hunter (R-Calif.) capping Republicans' hell day, a top GOP guru told Axios: "The Republican Party looks like a criminal enterprise."
Top Democratic strategists tell me they're poised to exploit this massive vulnerability.
One operative close to House Democratic leader Nancy Pelosi pointed out that during an April press conference, she was already talking about "the Trump Administration's culture of corruption."
The key, Dem strategists tell me, will be for campaigns to keep the focus on corruption rather than impeachment, which could backfire.
Be smart ... With all the bad news already swirling, look at what will unfold during the heat of midterm campaigning:
Lanny Davis, Cohen's lawyer, to MSNBC's Rachel Maddow: "Mr. Cohen has knowledge on certain subjects that should be of interest to the special counsel, and is more than happy to tell the special counsel all that he knows. ... He is now liberated to tell the truth —everything about Donald Trump that he knows."
Mueller prosecutors said in a filing yesterday that Trump's former national security adviser Michael Flynn is not yet ready to be sentenced, "a sign that Flynn's cooperation with investigators is continuing," per AP.
A week from today (Aug. 29): Deadline for U.S. "to decide whether it wants to retry the 10 counts that were declared a mistrial," per N.Y. Times.
Sept. 17: Manafort goes on trial in D.C. "on charges including conspiracy to defraud the United States, failing to register as a foreign agent, money laundering, witness tampering and making false statements," per AP.
Dec. 12: Cohen will be sentenced. "The government calculated the sentencing guidelines at from 51 to 63 months and the defense put them at 46 to 57 months," per N.Y. Times.
No sentencing date has been set for Manafort.
Get more stories like this by signing up for our daily morning newsletter, Axios AM. 
Go deeper