Republicans want to make Mollie Tibbetts a household name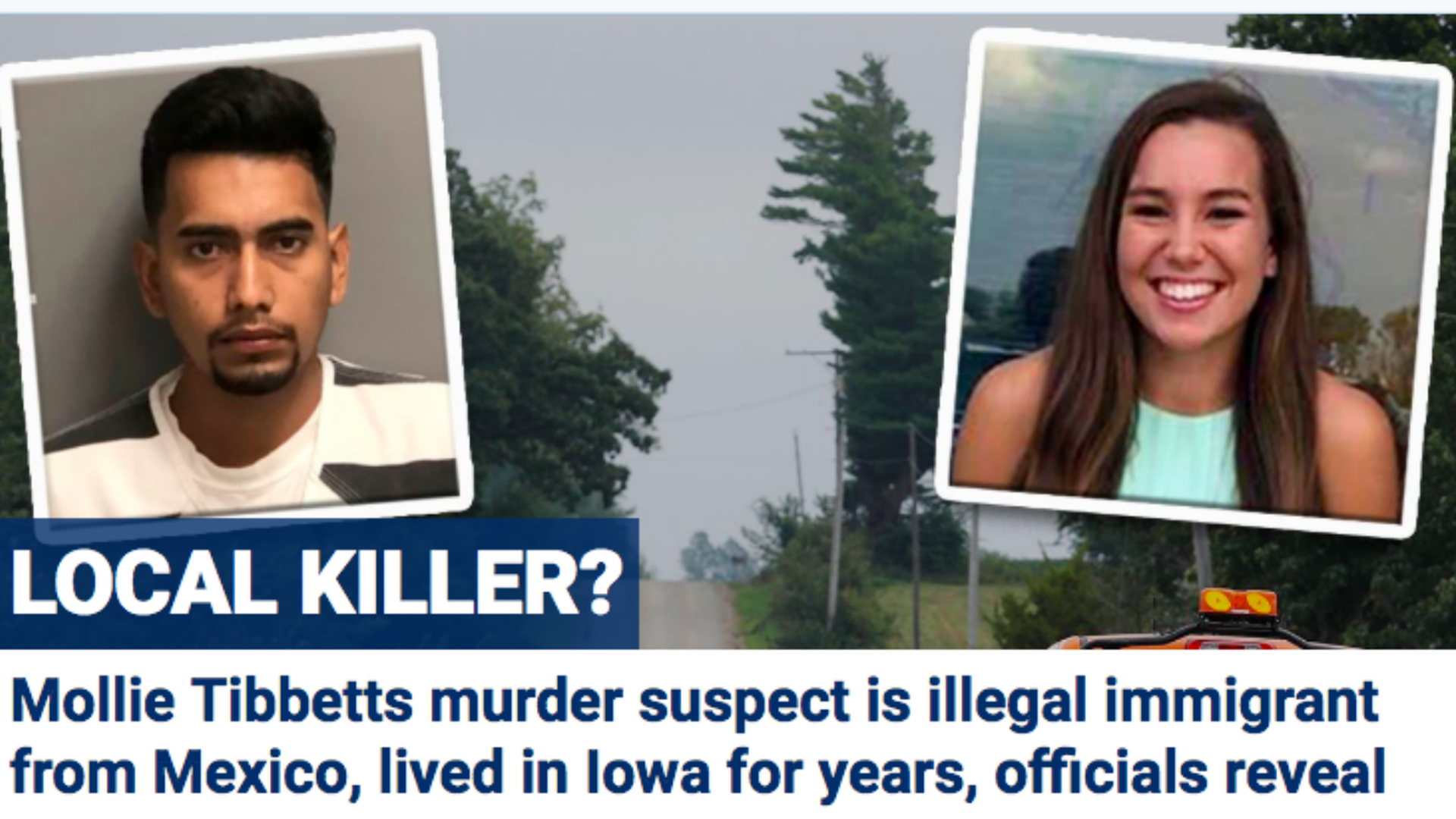 Authorities in Iowa filed charges against an undocumented immigrant in connection with a recovered body believed to be that of 20-year-old University of Iowa student Mollie Tibbetts, who disappeared from her home a month ago.
The state of play: Former Speaker Newt Gingrich emailed Axios' Mike Allen to make sure that we'd be covering this story, which Fox News led with on air and online Tuesday evening, ahead of the Cohen-Manafort news. His take: "If Mollie Tibbetts is a household name by October, Democrats will be in deep trouble. If we can be blocked by Manafort-Cohen, etc., then GOP could lose [the House] badly."
"We are living in two alternative political universes. In one, Manafort-Cohen is dispositive. In the other, illegal immigrants killing Mollie Tibbetts is dispositive."
More on this story as indicative of today's partisan split:
"[T]he stunning news that a Mexican man living in the U.S. illegally has allegedly confessed to kidnapping and murdering her thrust the case into the middle of the ... immigration debate and midterm elections," per AP.
"Trump asked his audience at a rally [last evening] in Charleston, West Virginia, whether they had heard about the 'illegal alien' from Mexico." (AP)
Go deeper