Trump's September rally schedule ahead of the midterms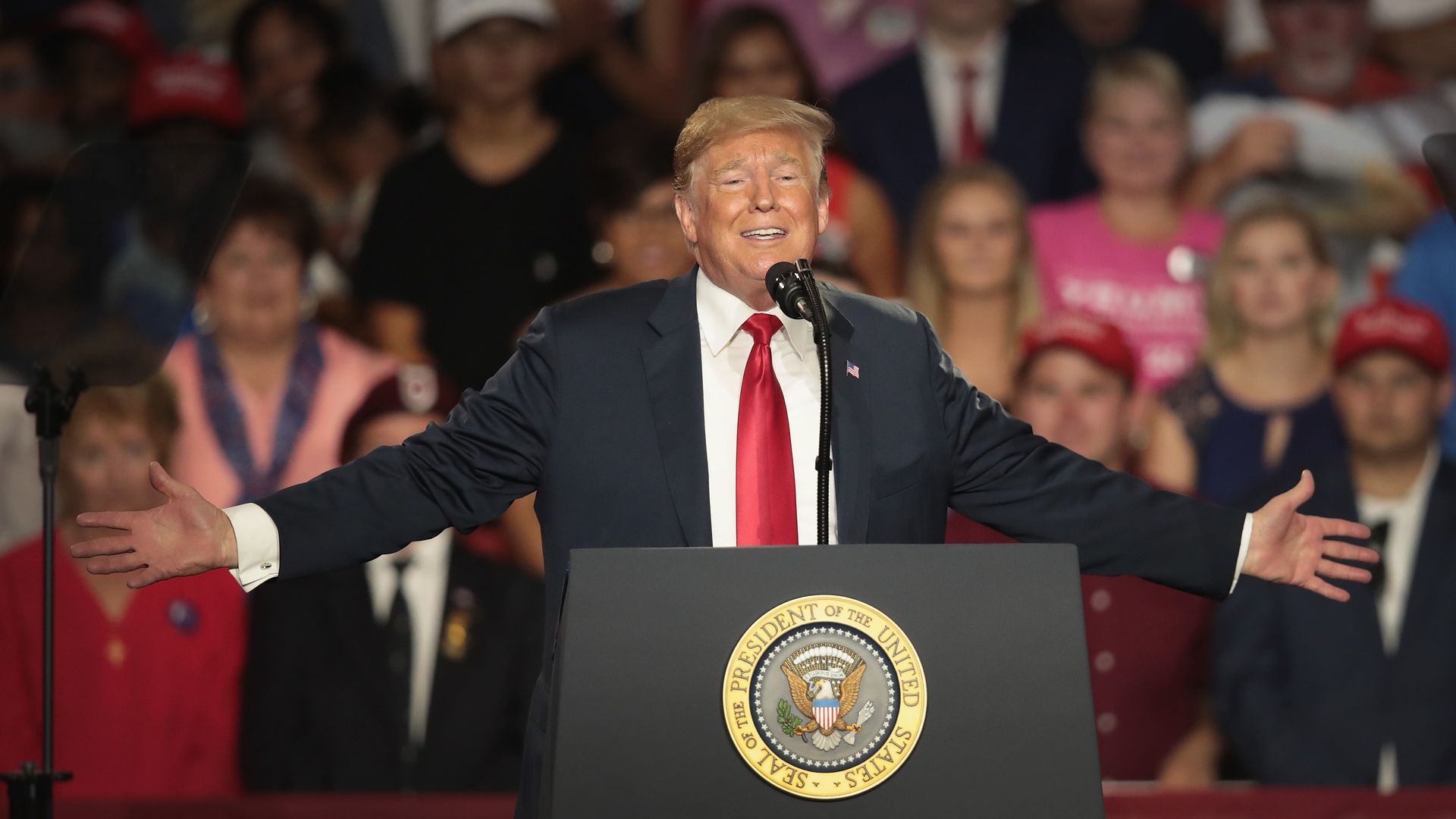 President Trump will campaign in Nevada, Kentucky, and Tennessee next month to support Republican candidates ahead of the 2018 midterm elections in November, according to a person familiar with his thinking — they did not specify which candidates.
Why it matters: Trump believes that no one is better at exciting Republican voters than him, and he's doing everything he can to persuade his 2016 base to vote for his preferred nominees in 2018.
Background: The three states mentioned above are just a few of the stops he'll make in September. He's focused on growing the majority in the Senate, protecting the House and supporting gubernatorial candidates.
In August alone, President Trump has held 16 events in eight states to rally support for Republicans running for office in gubernatorial, House and Senate races. So far, he's helped raise over $75 million for Republicans at these events.
There are some districts where Trump might not be as helpful to Republican candidates — like the 24 GOP-held districts that Hillary Clinton won in 2016. But his team could instead use people like Ivanka Trump or Ben Carson to campaign for these candidates.
25 Trump-backed candidates have won their primaries so far.
The president decides who he'll support by considering three things: who has been the most consistent supporter of his agenda, who can win the race, and who will be the best legislative partner to him when in Congress, according to the person familiar with his thinking.
One more thing: President Trump will not rule out campaigning for Republicans who withdrew their support for him during the 2016 presidential election after the "Access Hollywood" tape was released.
Go deeper