How voting for Kavanaugh could hurt Susan Collins' re-election bid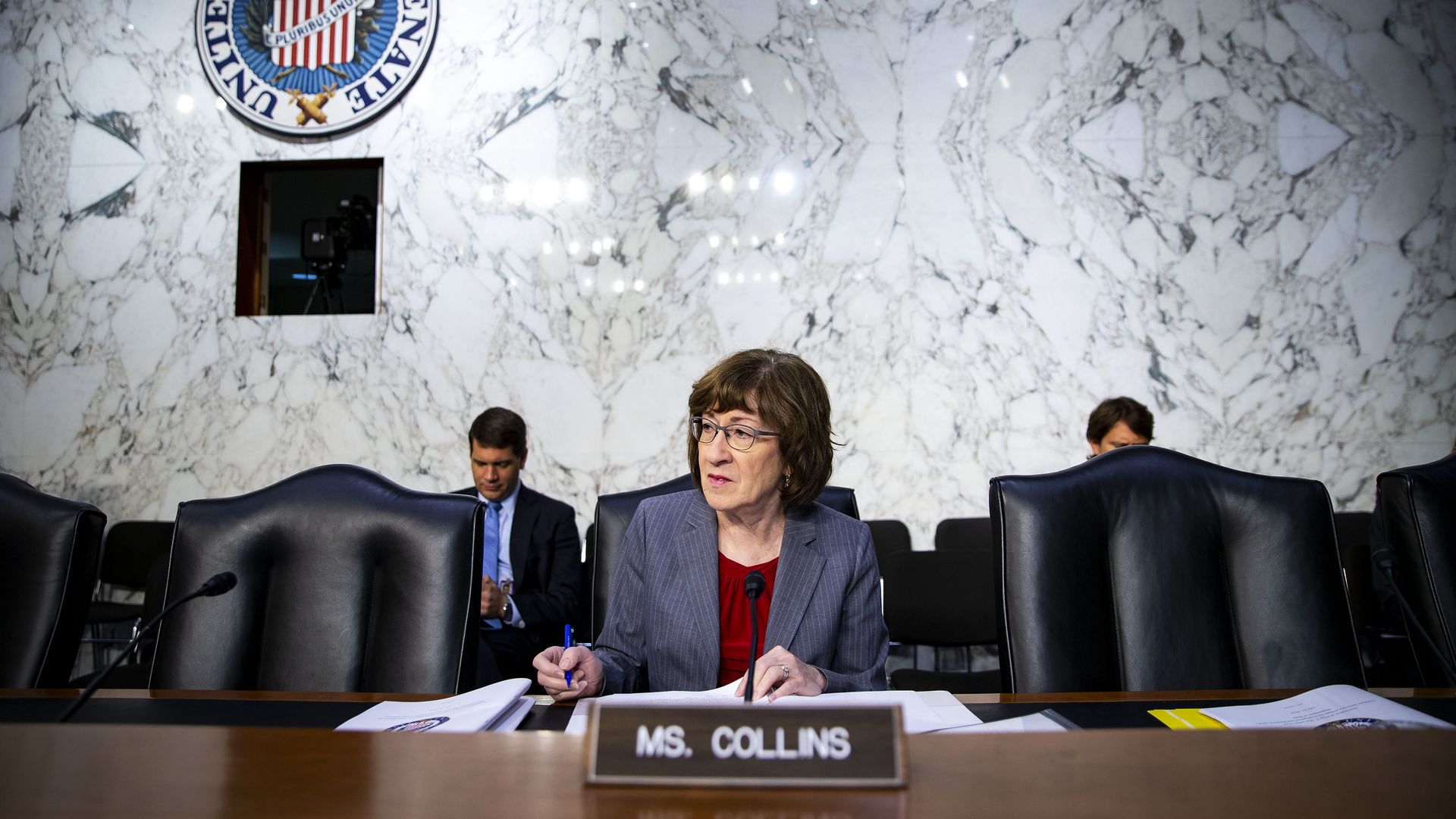 Maine voters are less likely to support Republican Sen. Susan Collins for re-election if she votes to confirm President Trump's Supreme Court nominee Brett Kavanaugh, according to a new Public Policy Polling survey.
Why it matters: Collins is considered a crucial Republican swing vote for confirming Kavanaugh. She has parted ways with the GOP in the past (voting against EPA Adminstrator Scott Pruitt and Education Secretary Betsy DeVos, as well as the Republican health care bill), and she's expressed concern with Kavanaugh's position on reproductive rights.
By the numbers: If Collins votes for Kavanaugh, 47% of Maine voters said they would be less likely to vote for her, while 31% said they would be more likely to support her. 
Nearly half (49%) of voters in her state think she should vote against Kavanaugh.
And a majority (56%) don't think Collins should vote on the nomination until there's been a full review of Kavanaugh's documents.
Methodology: PPP surveyed 529 Maine voters from August 17-18, 2018. The margin of error is +/- 4.3%. This poll was conducted by automated telephone interviews on behalf of Protect Our Care.
Go deeper