Paul Manafort found guilty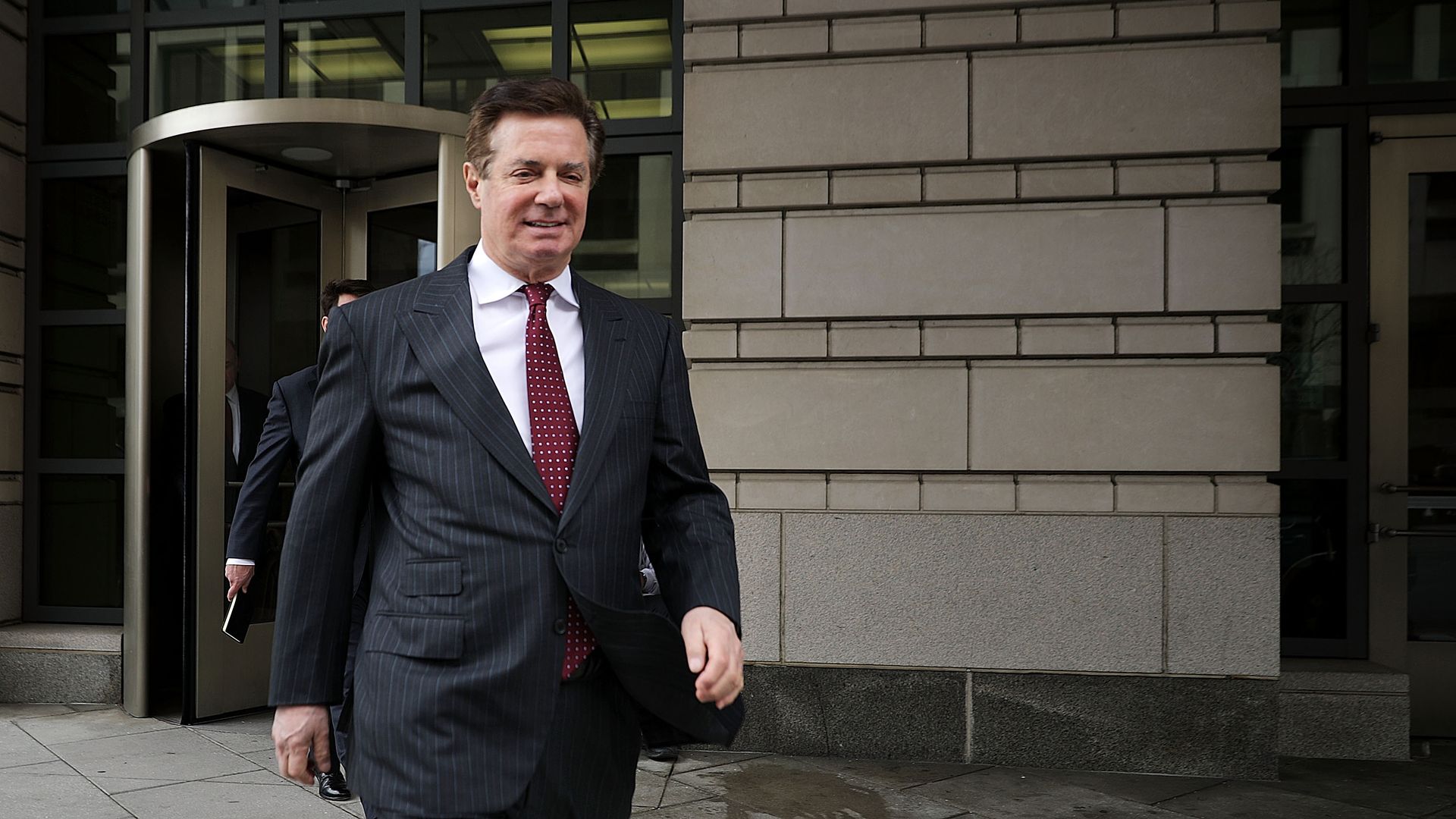 Former Trump campaign manager Paul Manafort was found guilty on 8 criminal counts Tuesday, including bank fraud, tax fraud and hiding a foreign bank account. Judge T.S. Ellis declared a mistrial on the other 10 charges.
The big picture: While this is the first case brought to court as a result of special counsel Robert Mueller's investigation into potential Russian interference in the 2016 election, the federal tax and bank fraud charges are not related to Manafort's work with the Trump campaign — they're instead focused on his activities as a lobbyist for Ukraine.
The details: Manafort was found guilty on five counts of false tax returns, one count of a failure to register a foreign bank account, and two counts of bank fraud. All together, Manafort faces up to 80 years in prison.
Manafort's lawyer appeared before cameras following the verdict saying:
"Mr. Manafort is disappointed for not getting acquittals all the way through or a complete hung jury on all counts. However, he would like to thank Judge Ellis for granting him a fair trial, [and thank the] jury for their very long and hard fought deliberations. He is evaluating all options at this point."
What's next: Manafort will face a second criminal trial next month in Washington, D.C. on seven other charges brought by Mueller, including failure to register as a foreign agent, obstruction of justice and money laundering.
President Trump reacted to the guilty verdict, saying "this has nothing to do" with Russian collusion and that he feels "very badly" for Manafort.
Go deeper