Michael Cohen pleads guilty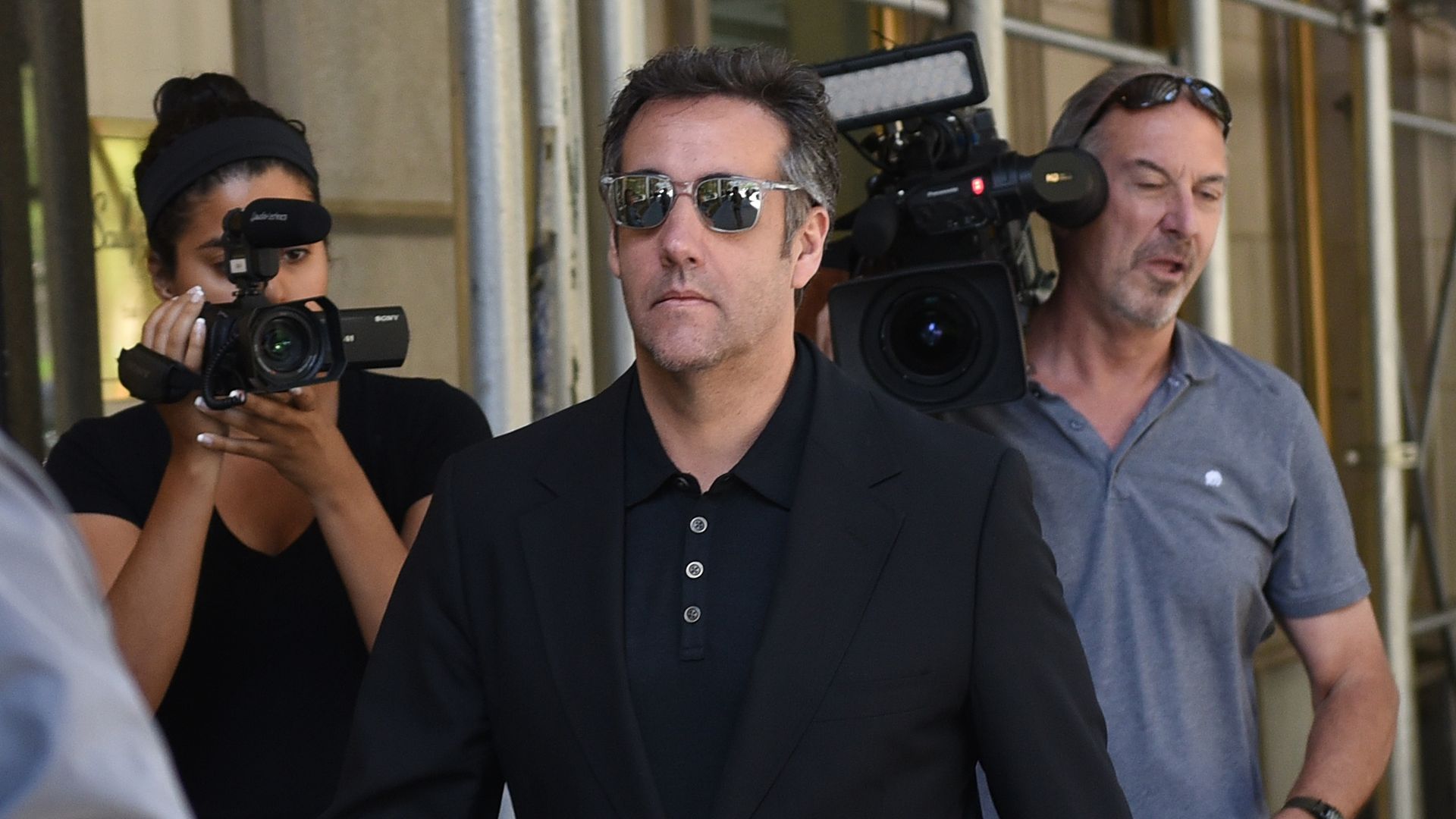 President Trump's former attorney Michael Cohen pleaded guilty Tuesday to eight counts related to tax fraud, making false statements to a financial institution, excessive campaign contributions, and unlawful corporate contributions in a U.S. District Court in Manhattan.
During his guilty plea, Cohen said he was directed to violate campaign law at the direction of an unnamed candidate. He added that the same candidate directed him to pay $130,000 in hush money, which the candidate later reimbursed. Cohen told the court that he knew what he was doing was illegal.
One key detail, per the New York Times: "The plea agreement does not call for Mr. Cohen to cooperate with federal prosecutors in Manhattan, but it does not preclude him from providing information to the special counsel, Robert S. Mueller III, who is examining the Trump campaign's possible involvement in Russia's interference in the 2016 campaign."
Timing: News of Cohen's plea deal comes as former Trump campaign chairman Paul Manafort was found guilty on eight criminal counts including bank fraud, tax fraud and hiding a foreign bank account.
Go deeper: What Michael Cohen knows
Go deeper