Elizabeth Warren wants to bar Congress from owning individual stock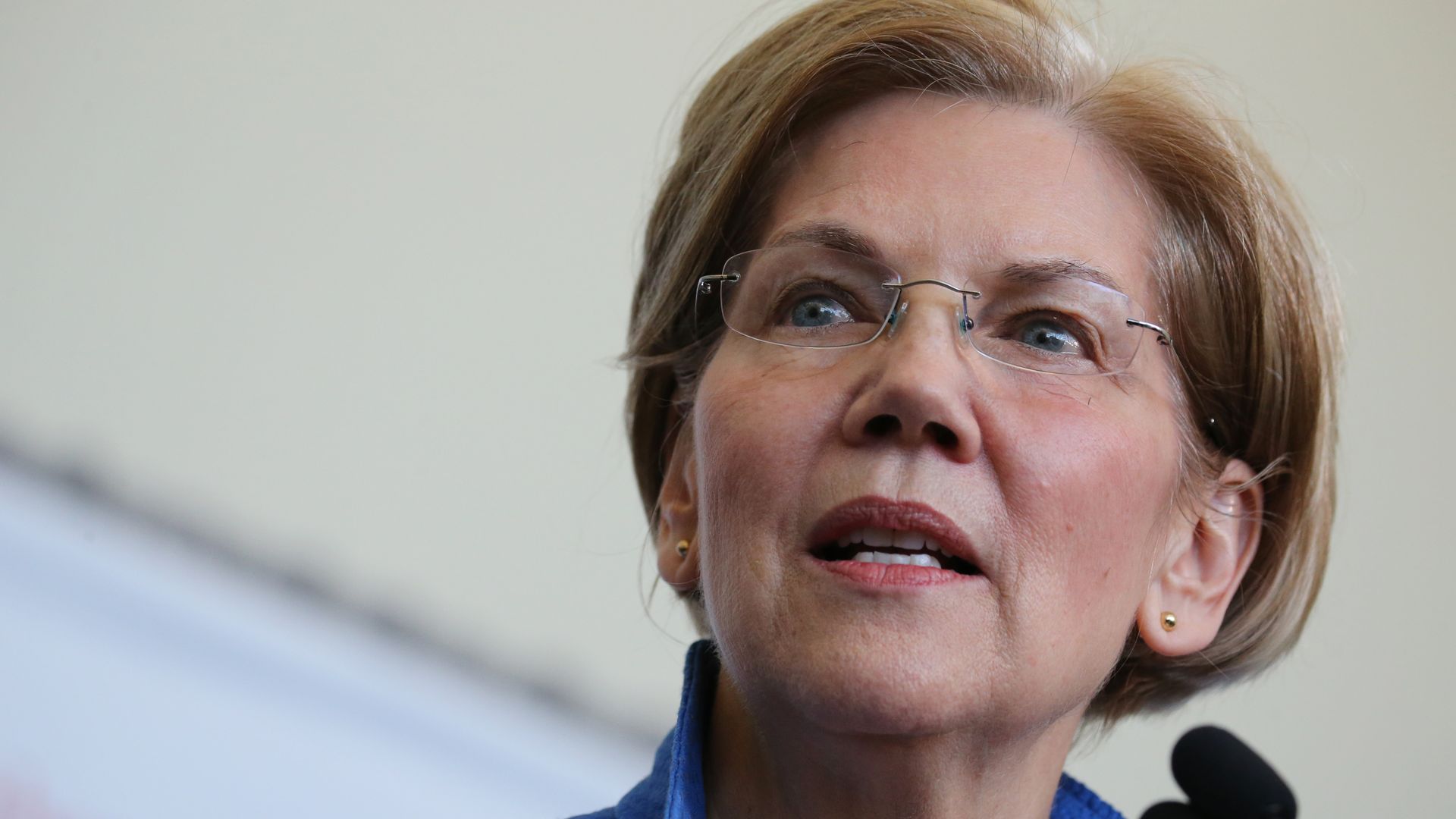 Senator Elizabeth Warren (D-Mass.) introduced a sweeping anti-corruption bill Tuesday that would impose a lifetime ban on lobbying for presidents and federal lawmakers, restrict elected officials from owning individual stock, and limit lobbying on behalf of foreign governments.
Why it matters: Warren's Anti-Corruption and Public Integrity Act has a slim chance of passing, but it does shine a light on the questionable financial practices of several government officials, from Capitol Hill to the White House — just in time for the November midterm elections and 2020 presidential buzz.
Timing: The bill is Warren's latest effort to curb what she sees as corrupt influence campaigns within the U.S. government. Last week, Warren unveiled a different plan — the Accountable Capitalism Act — aimed at ratcheting up corporate governance.
The details: The anti-corruption legislation would...
Impose a lifetime ban on presidents, lawmakers, cabinet secretaries and justices.
Require presidential candidates to disclose years of previous tax returns and continue doing so each year of their presidency.
Bar federal workers from lobbying their former employers for at least two years.
Prevent lobbyists from taking a government job for at least two years.
Put new taxes on "excessive lobbying" of more than $500,000 a year.
Ensure Supreme Court justices follow a code of conduct recognized by other federal judges.
The backdrop:
Earlier this month, Rep. Christopher Collins (R-NY), one of the first members of Congress to support President Trump, was arrested on charges of insider trading relating to the sale of shares in an Australian company, of which Collins sat on the board. Several other members of Congress have also owned stock in the company.
A government watchdog filed a complaint this month alleging that Commerce Secretary Wilbur Ross may be illegally holding stock in companies affected by Trump administration directives.
Go deeper: Elizabeth Warren's plan to save capitalism
Go deeper