Brexit deal not expected by October target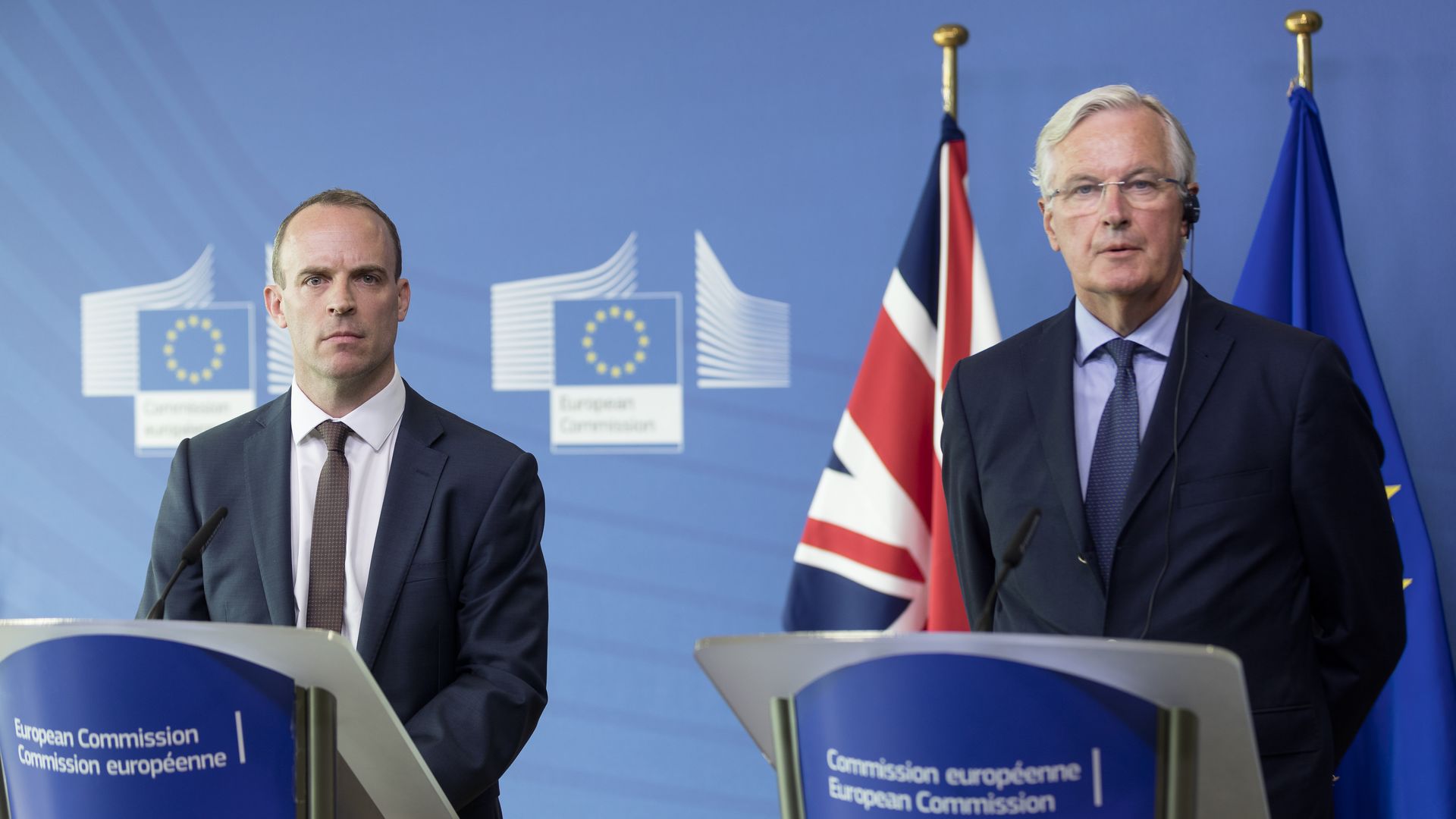 Negotiations between the U.K. and the European Union on a Brexit withdrawal treaty are not expected to be wrapped up by the quarterly EU summit on Oct. 18, which had been treated as an informal deadline for a completed deal, reports Reuters.
Why it matters: Questions about trade ties and the Irish border continue to be sticking points for Brexit negotiators in both London and Brussels, with diplomats telling Reuters that talks could slip into November and possibly December. Though EU chief negotiator Michel Barnier and U.K. Brexit chief Dominic Raab remain publicly optimistic about reaching an agreement, coming up empty-handed after the last EU meeting of the year on Dec. 18 would almost certainly lead to a "no deal" scenario.
Go deeper