Trump envoy held secret meeting with Palestinian President's son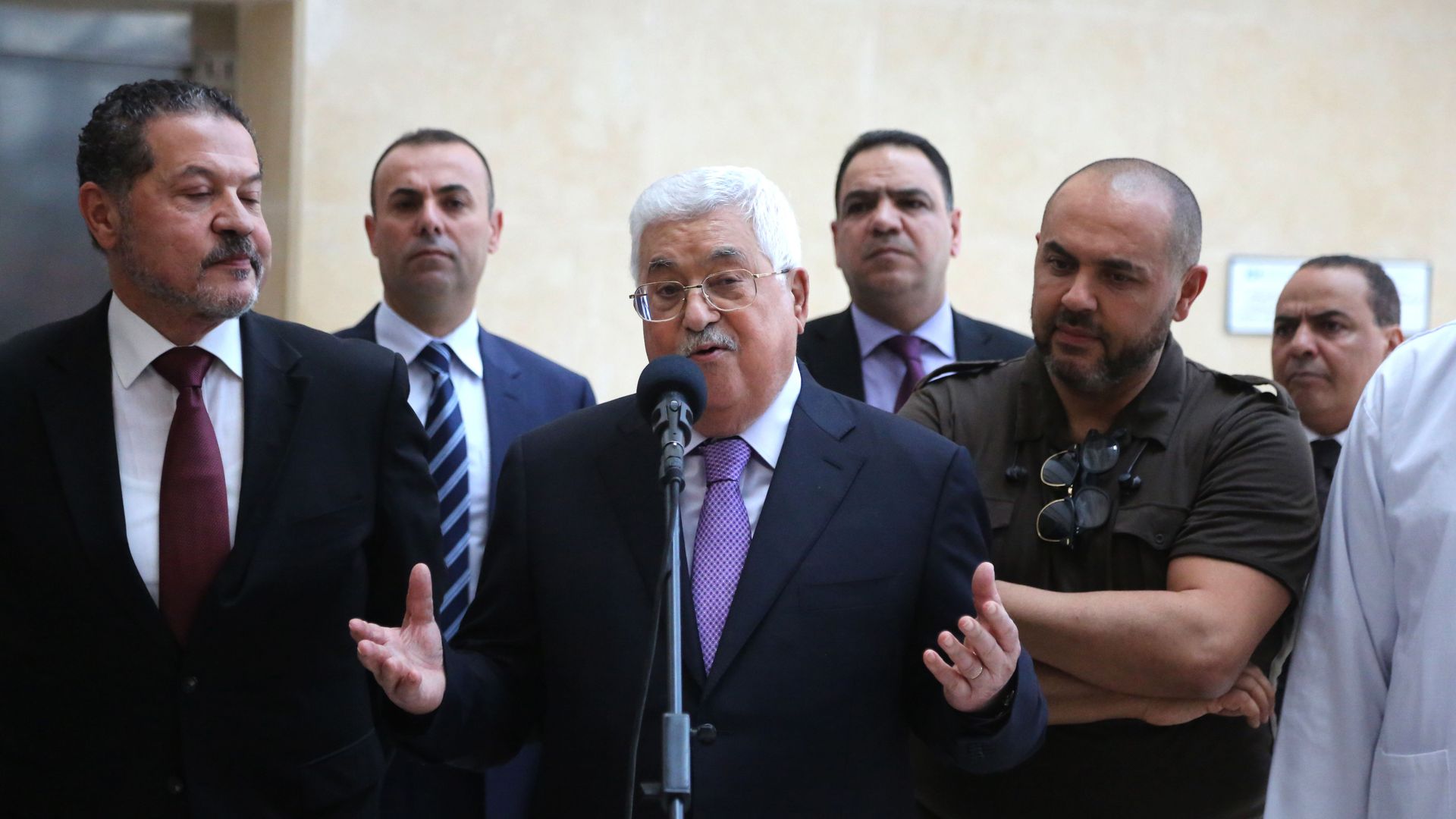 President Trump's special envoy for Middle East peace, Jason Greenblatt, held a secret meeting with Palestinian President Mahmoud Abbas' son last September on the margins of the UN General Assembly in New York, Israeli officials tell me.
Why it matters: They met to discuss the White House efforts to get a deal between Israel and the Palestinians. The Israeli officials say the undisclosed meeting was an attempt by the White House to strengthen ties with Abbas' inner circle and potentially even create channels to promote the Trump administration's peace efforts in the future.
According to the Israeli officials, Greenblatt spoke with Abbas' son about the administration's efforts to reach a peace agreement and asked for his opinion.
Tarek Abbas told Greenblatt that, unlike his father, he is against the two state solution because he thinks the building of Jewish settlements in the West Bank made it impossible. Abbas' son told the U.S. envoy he supports a one state solution with equal rights for all citizens.
The backdrop: Yesterday I reported on a June meeting between Trump and Jordanian King Abdullah, in which Trump said a one-state solution would lead to an Israeli prime minister named Mohammed. The meeting between Greenblatt and Tarek Abbas shows the White House heard messages about a one state solution from the closest people to the Palestinian president.
The meeting between Greenblatt and Tarek Abbas took place at a time when the relations between the White House and the Palestinians were still quite good. Trump held a constructive meeting the same week in New York with Mahmoud Abbas.
But three months later Trump announced his decision on recognizing Jerusalem as Israel's capital. That enraged the Palestinians, who cut all ties with the White House. The boycott continues to this day.
Trump and Abbas will both be in New York this year for the General Assembly but are not expected to meet. Trump and his advisers are still committed to putting their peace plan on the table in the upcoming months but haven't decided when and how to launch it.
A National Security Council spokesman told me: "We don't confirm the existence of private meetings."
Go deeper