Nigel Farage to tour U.K. fighting for "a real Brexit"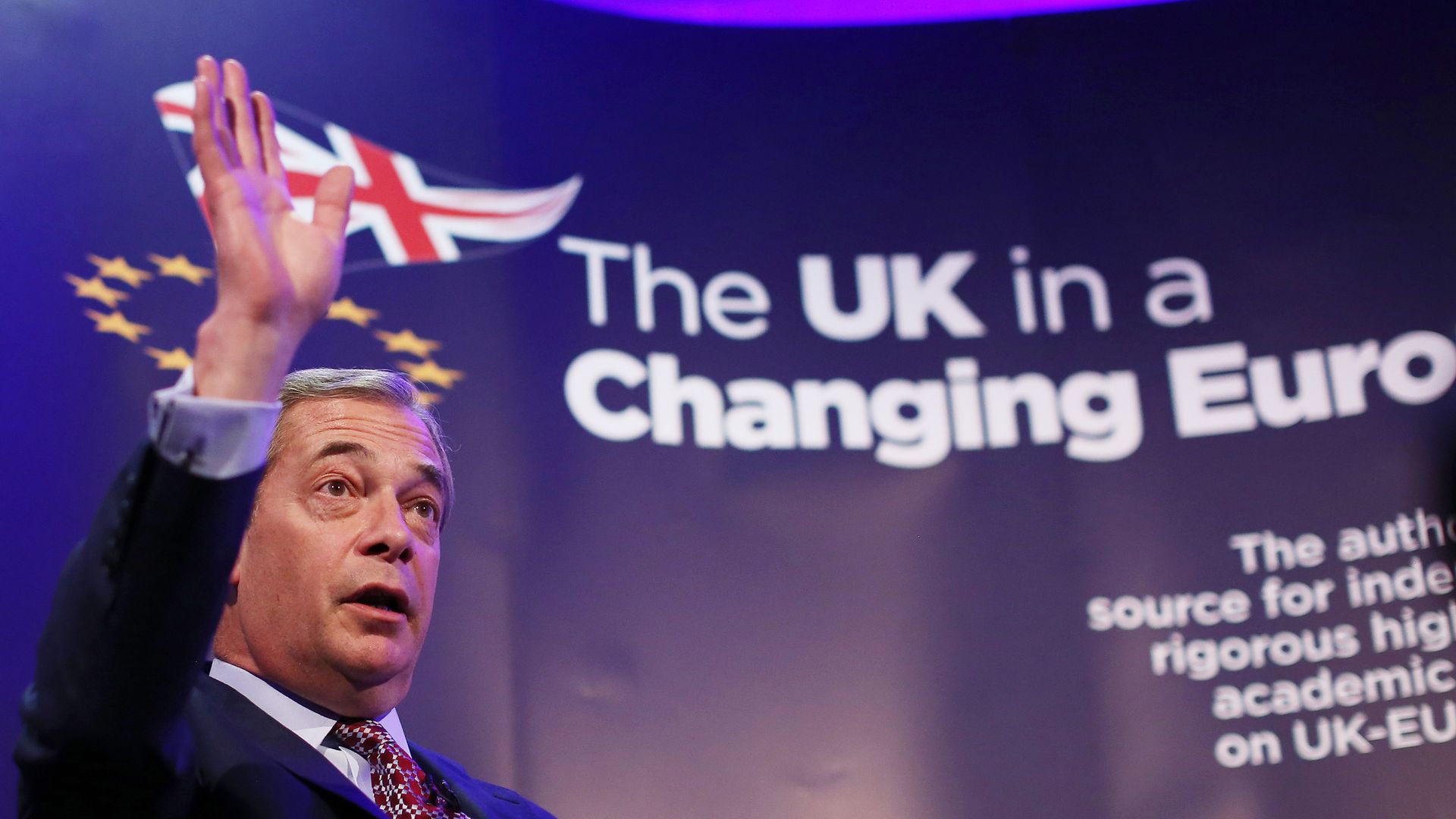 Nigel Farage, the British politician who became the face of the 2016 Brexit campaign, penned an op-ed in The Telegraph announcing he would join the Leave Means Leave campaign, which is dedicated to fighting against Theresa May's plan to maintain some form of political and economic ties to the European Union.
Why it matters: Farage's reemergence on the political scene comes as the U.K. and the EU struggle to negotiate the terms of a withdrawal treaty — and as many British constituencies that voted for Brexit appear to be changing their tune. Citing a need for leadership and unity against Theresa May's "fraudulent Chequers plan," Farage said he will travel across the country on a "battlebus" to help reengage voters and restore their faith in Brexit.
Go deeper