The new tech political crisis: censorship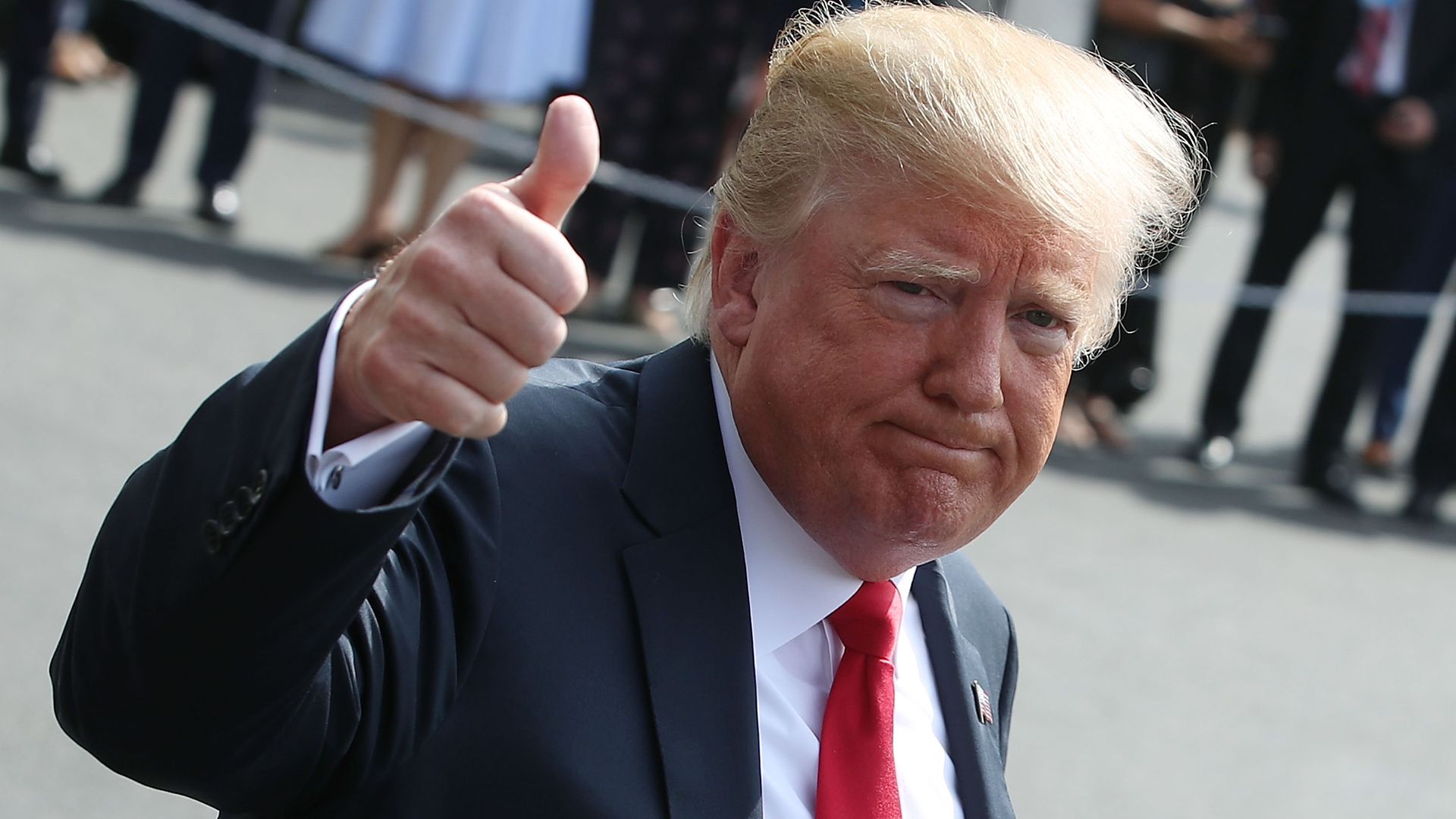 President Trump attacked the social-media giants today for "totally discriminating against Republican/Conservative voices," fueling an issue that has been gaining traction among conservatives in the ramp-up to midterms. Trump tweeted after "Fox & Friends" hit the issue.
Be smart: Tech companies are now jammed between calls for bans on conspiracy/hate speech/fake news and a coordinated conservative uprising about being muzzled by liberal CEOs. 
In the conservative lexicon, "shadow banning" is the new "witch hunt."
What's next: Well-wired Republicans tell Axios that activists have begun pressuring Republican state attorneys general to act against social platforms on the basis of consumer fraud.
Andy Surabian, a populist strategist and adviser to Don Jr., tells Axios that the issue of conservative censorship by social media "has been bubbling up on the right for years and in the last few months has exploded."
"[C]onservatives don't trust these big social media outlets."
"They claimed they were just coming for Alex Jones, but then we all looked around and saw a big fat target on all of our backs."
Twitter CEO Jack Dorsey acknowledged the issue during a massive interview blitz this week, telling the WashPost that Twitter is experimenting with ways to promote alternative viewpoints in the timeline to reduce "echo chambers."
Dorsey called into Sean Hannity's radio show on Wednesday and said: "We do not shadow ban according to political ideology or viewpoint or content. Period."
Earlier this summer, the Post reported, Facebook and Twitter sought "to assuage conservative leaders who have sounded alarms — and sought to rile voters — with accusations that the country's tech giants are censoring right-leaning posts, tweets and news."
Fox hosts have been swarming the issue:
"Tucker Carlson Tonight": "The left used to understand that free speech is for everybody. But they don't anymore, as shown by Big Tech's censorship of controversial media figure Alex Jones."
Go deeper ... Axios Pro Rata podcast: Dan Primack talks to David McCabe, "Inside the Twitter shadow ban controversy."
Go deeper