Trump goes after Andrew Cuomo's claim that America lacks "greatness"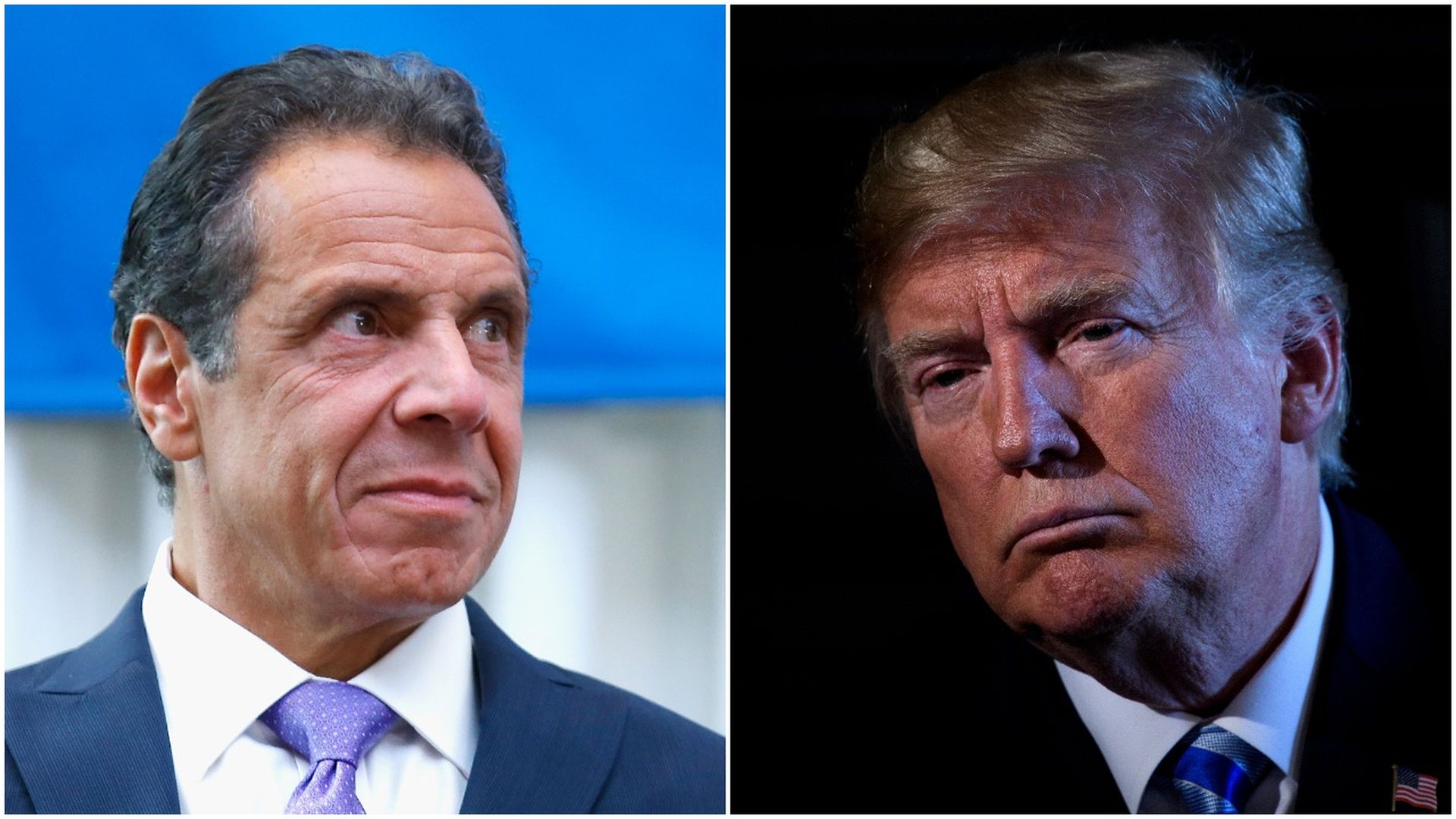 President Trump railed against New York Governor Andrew Cuomo twice on Friday for claiming that America "was never that great" — which Cuomo later walked back — saying that he "already MADE America Great Again."
"Wow! Big pushback on Governor Andrew Cuomo of New York for his really dumb statement about America's lack of greatness. I have already MADE America Great Again, just look at the markets, jobs, military- setting records, and we will do even better. Andrew 'choked' badly, mistake! ... When a politician admits that 'We're not going to make America great again,' there doesn't seem to be much reason to ever vote for him. This could be a career threatening statement by Andrew Cuomo, with many wanting him to resign-he will get higher ratings than his brother Chris!"
— President Trump
The backdrop:
"We are not going to make America great again. It was never that great," Mr. Cuomo said. "We have not reached greatness. We will reach greatness when every American is fully engaged."
— Cuomo in a Wednesday speech, which focused heavily on Trump
After feeling the heat from several GOP critics for his jab, from New York to the White House, Cuomo's press secretary Dani Lever clarified in a statement that the "governor believes America is great, but that the country has yet to reach its "maxmium potential."
What to watch: Cuomo, who has been a very public critic of Trump, has been floated as a possible 2020 Democratic presidential candidates.
Go deeper