Trump's favorite presidential powers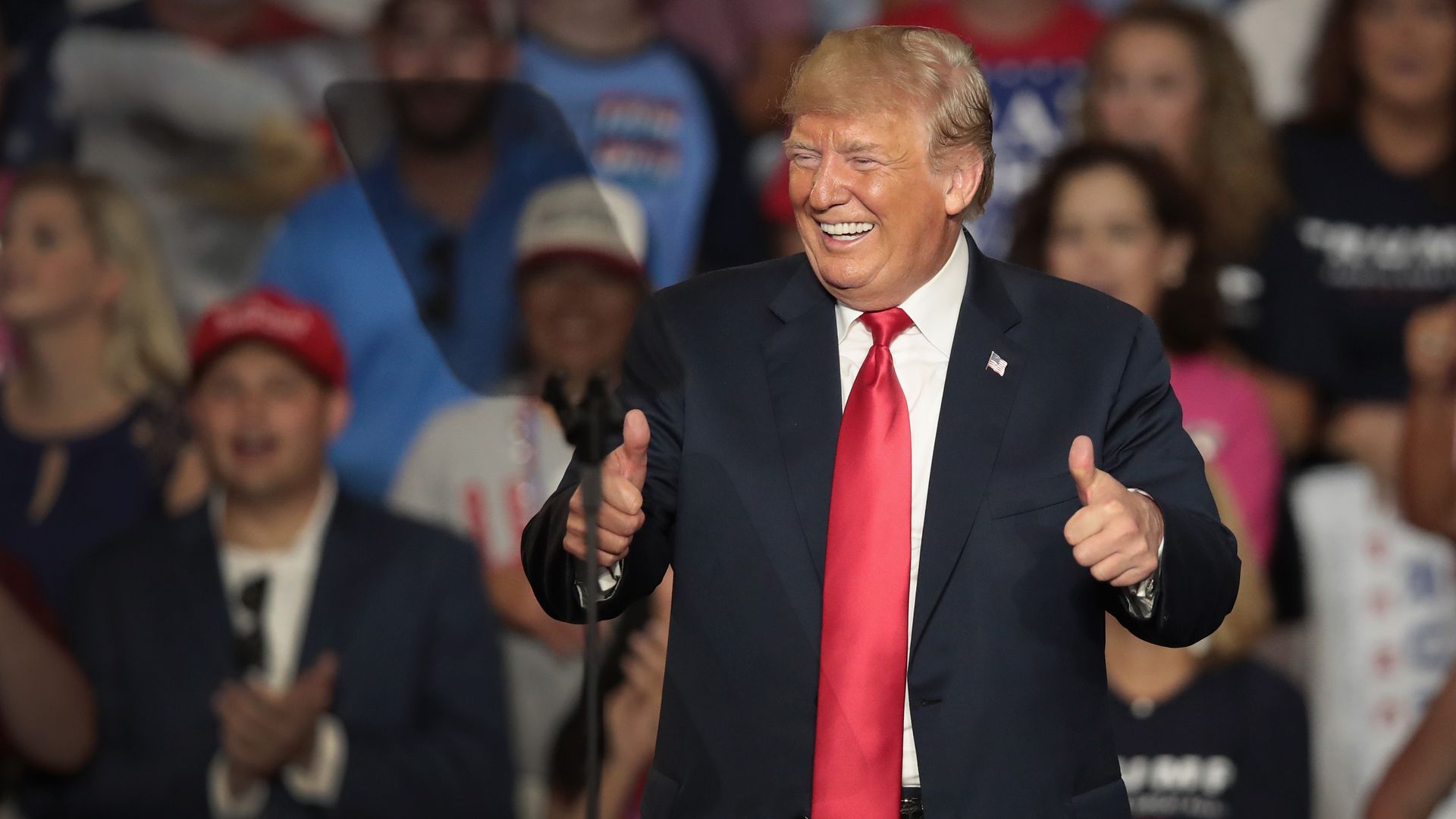 As President Trump has settled into Year 2 of his presidency, he has become especially enamored with powers he can exercise — just like back at the Trump Organization — without the approval or even consultation of anyone else.
Four sources close to Trump tell Axios that the revocation of former CIA Director John Brennan's clearance belongs in the same category as the president's love of the pardon power and the signing of executive orders.
It's a power that is uniquely and solely his, and matches his idea of how the presidency ought to be: pure power and instant gratification.
"What he enjoys most about this job is finding things he has absolute power over," said one source who's worked closely with Trump. "He got a kick out of pardons, that he could pardon anybody he wants and people would come to him to court him and beg him."
Now — after Sen. Rand Paul (R-Ky.) pointed out to Trump that he could revoke security clearances from former senior officials who were attacking him — he is clearly relishing the unilateral power:
For the longest time, according to sources with direct knowledge of the president's thinking, Trump did not get involved in clearance issues, whatsoever.
He "really wanted to stay out of it, not just for Jared and Ivanka but [for] others," one source with direct knowledge of the process said.
Former White House aide Seb Gorka "appealed to him personally several times [to get his permanent security clearance] and he never acted. And he loved Gorka!"
Another source close to Trump said: "I don't believe Trump is inclined to do anything that erodes separation of powers — at least, nothing that exceeds the historical rate at which executive power has expanded."
"But if there's a power he's been given, you can bet every penny you own that he's going to use it — and perhaps use it in new ways or with greater frequency than ever before."
"I've never heard him express anger that he was constitutionally constrained from doing something. But he's definitely biased toward action, so he's going to try and have to be told otherwise. For example, look no further than telling Native American tribes to 'just do it.'"
Reality check: The White House has provided no evidence that Brennan is a threat to national security.
West Wing aides have no evidence he leaked classified information; if they did, they would've produced it.
This was a purely political decision. And the explanation for the delay in announcing the decision — Trump told the Wall Street Journal he was prepared to yank Brennan's clearance last week but it was too "hectic" — is odd, given that he was on vacation at his New Jersey golf club.
Be smart: The narrative that Trump is doing this to silence Brennan — as the former CIA director suggested in his N.Y. Times Op-Ed — is absurd.
Bloomberg's Eli Lake nails the reality when he writes that far from wanting to silence Brennan, Trump is clearly trying to elevate him as his foil.
Lake notes that Trump "wants to make Brennan the face of the so-called resistance."
"This is the Trump playbook," Lake continues. "Why do you think he keeps tweeting about Maxine Waters? He is a man who approaches politics like professional wrestling, happy to play the villain if it energizes his base. And for Trump, Brennan is a perfect adversary."
The takeway: Trump always needs a villain to run against and he and his media allies, like Fox's Sean Hannity, are trying to brand Brennan as the sinister face of the "Deep State" that they claim is out to get Trump.
Go deeper