Senate passes unanimous resolution avowing a free press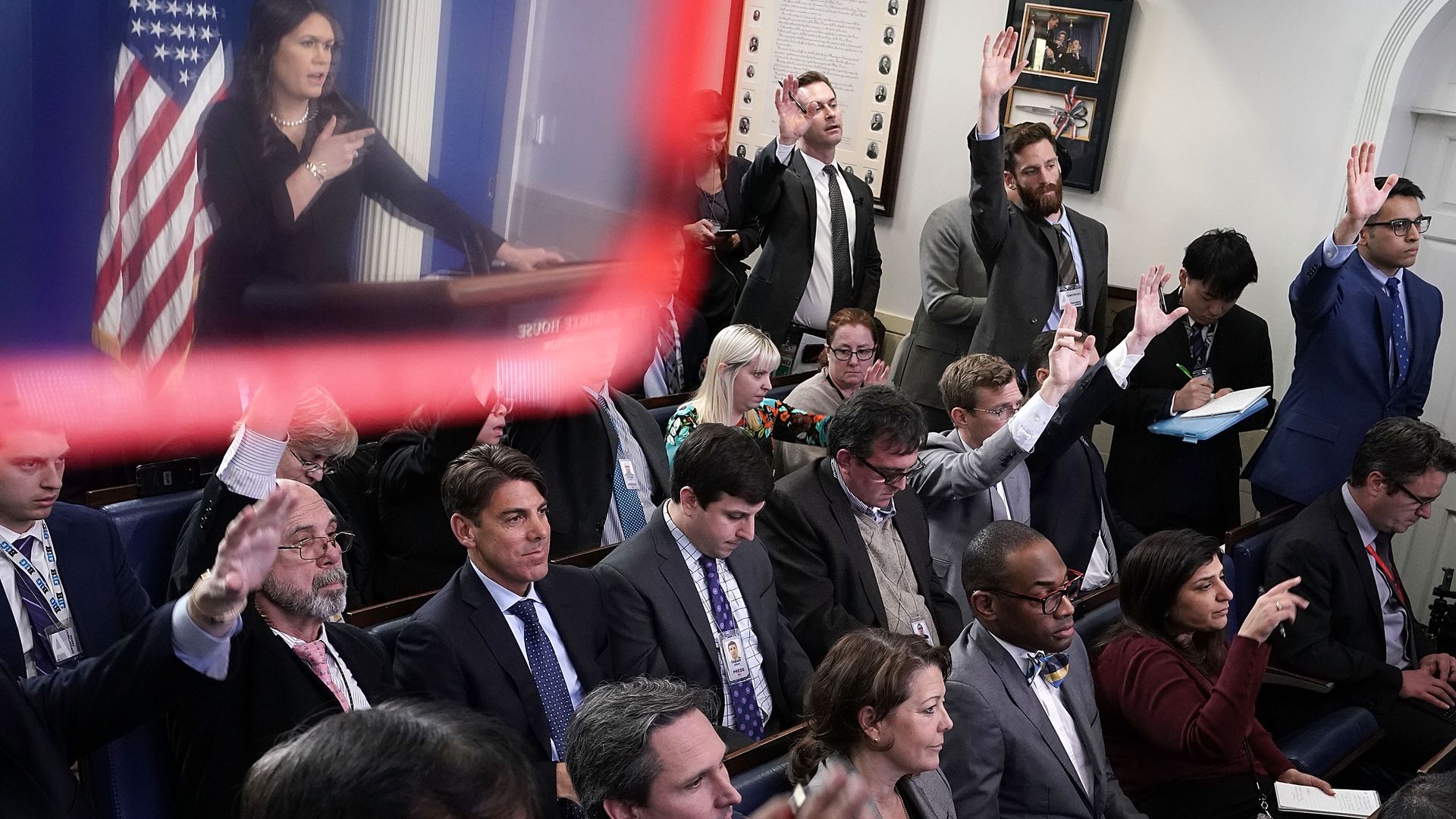 In a uniform decision Thursday, the U.S. Senate voted to "reaffirm the vital and indispensable role the free press serves."
Why it matters: The resolution comes on the heels of a nationwide push by hundreds of local and national newspapers to publish editorials standing up for the press in response to President Trump's claims the press is an "enemy of the people."
The resolution, which was introduced by Hawaii Democrat Brian Schatz, affirms that the press is "not the enemy of the people."
It argues there's a "vital and indispensable role that the free press serves to inform the electorate, uncover the truth, act as a check on the inherent power of the government, further national discourse and debate, and otherwise advance the most basic and cherished democratic norms and freedoms of the United States."
The resolution condemns the attacks on the institution of the free press and views efforts to systematically undermine the credibility of the press as threatening to the democratic institutions of the United States.
The backstory: The newspapers' effort began as a call from The Boston Globe to dozens of other publications last week to have editorial boards across the country craft a coordinated response to President Trump's rhetoric calling the press "fake news" and "an enemy of the people."
In light of the Globe's push, more than 1,000 local TV and radio stations were also asked to join the dozens of local newspapers in making a statement.
In response to the papers' actions, the President tweeted:
Go deeper