Justice Department cracks down on opioid manufacturing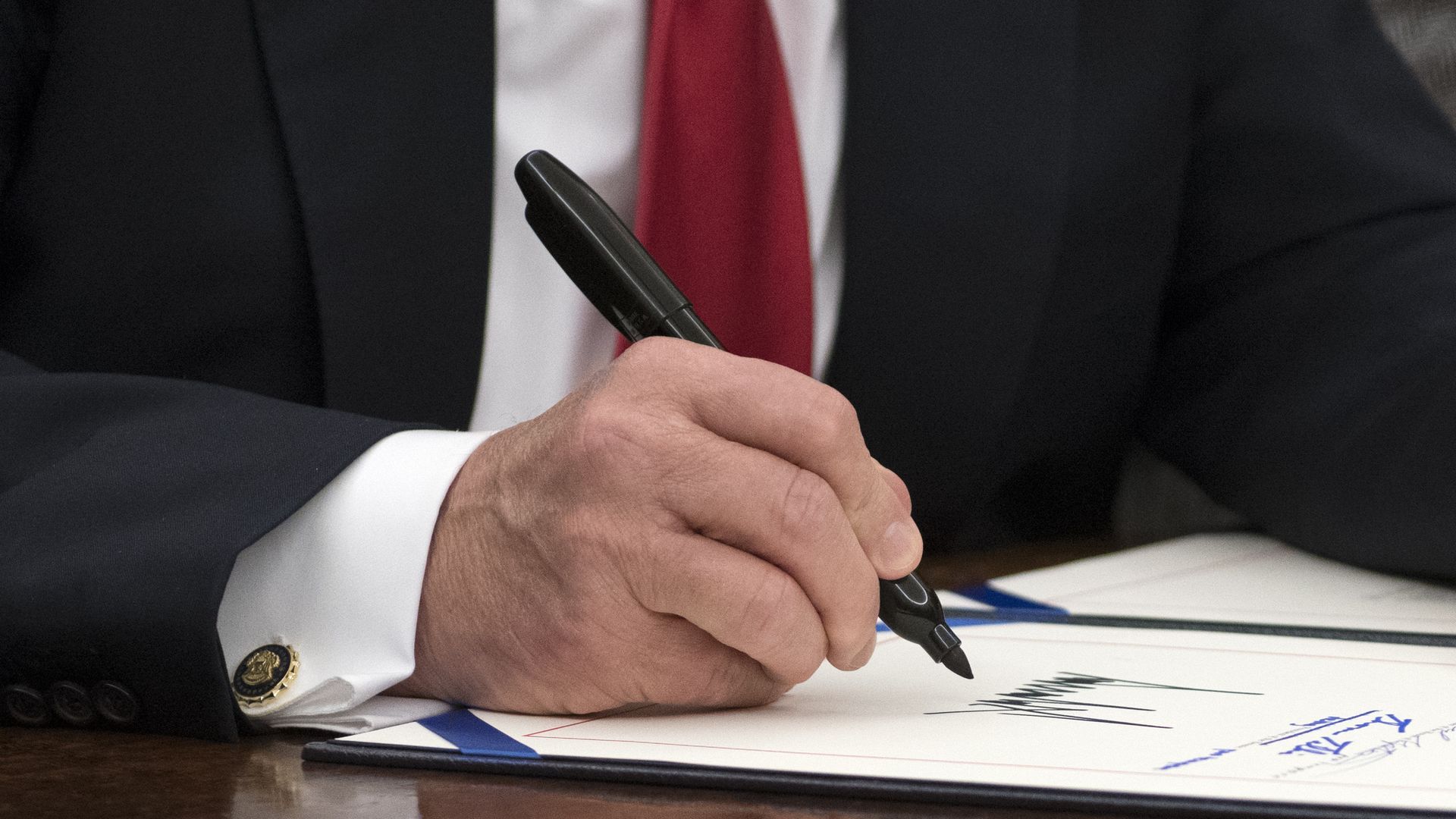 "The Department of Justice and U.S. Drug Enforcement Administration (DEA) have proposed a reduction for controlled substances that may be manufactured in the U.S. next year," according to a forthcoming release provided to Axios.
The details: "Consistent with President Trump's 'Safe Prescribing Plan' that seeks to 'cut nationwide opioid prescription fills by one-third within three years,' the proposal decreases manufacturing quotas for the six most frequently misused opioids for 2019 by an average ten percent as compared to the 2018 amount."
"The Notice of Proposed Rulemaking (NPRM) marks the third straight year of proposed reductions, which help reduce the amount of drugs potentially diverted for trafficking and used to facilitate addiction."
"Ultimately, revised limits will encourage vigilance on the part of opioid manufacturers, help DEA respond to the changing drug threat environment, and protect the American people from potential addictive drugs while ensuring that the country has enough opioids for legitimate medical, scientific, research, and industrial needs."
Yes, but: The biggest problem is still synthetic opioids like fentanyl, writes Axios health care editor Sam Baker.
Roughly 30,000 people fatally overdosed on synthetic opioids last year — about the same number as heroin and prescription opioids combined. (Some people are counted multiple times because multiple drugs were in their systems when they died.)
Fentanyl's risks are threefold: It's easy to make and ship; it's incredibly potent; and it shows up in different places, at different strengths.
That might help explain why overdose deaths are becoming more diverse.
"In some places, the type of synthetic drugs mixed into heroin changes often," the New York Times notes. "The penetration of fentanyl into more heroin markets may explain recent increases in overdose deaths among older, urban black Americans; those who used heroin before the recent changes to the drug supply might be unprepared for the strength of the new mixtures."
Go deeper