Omarosa releases tape of Lara Trump offering job post-firing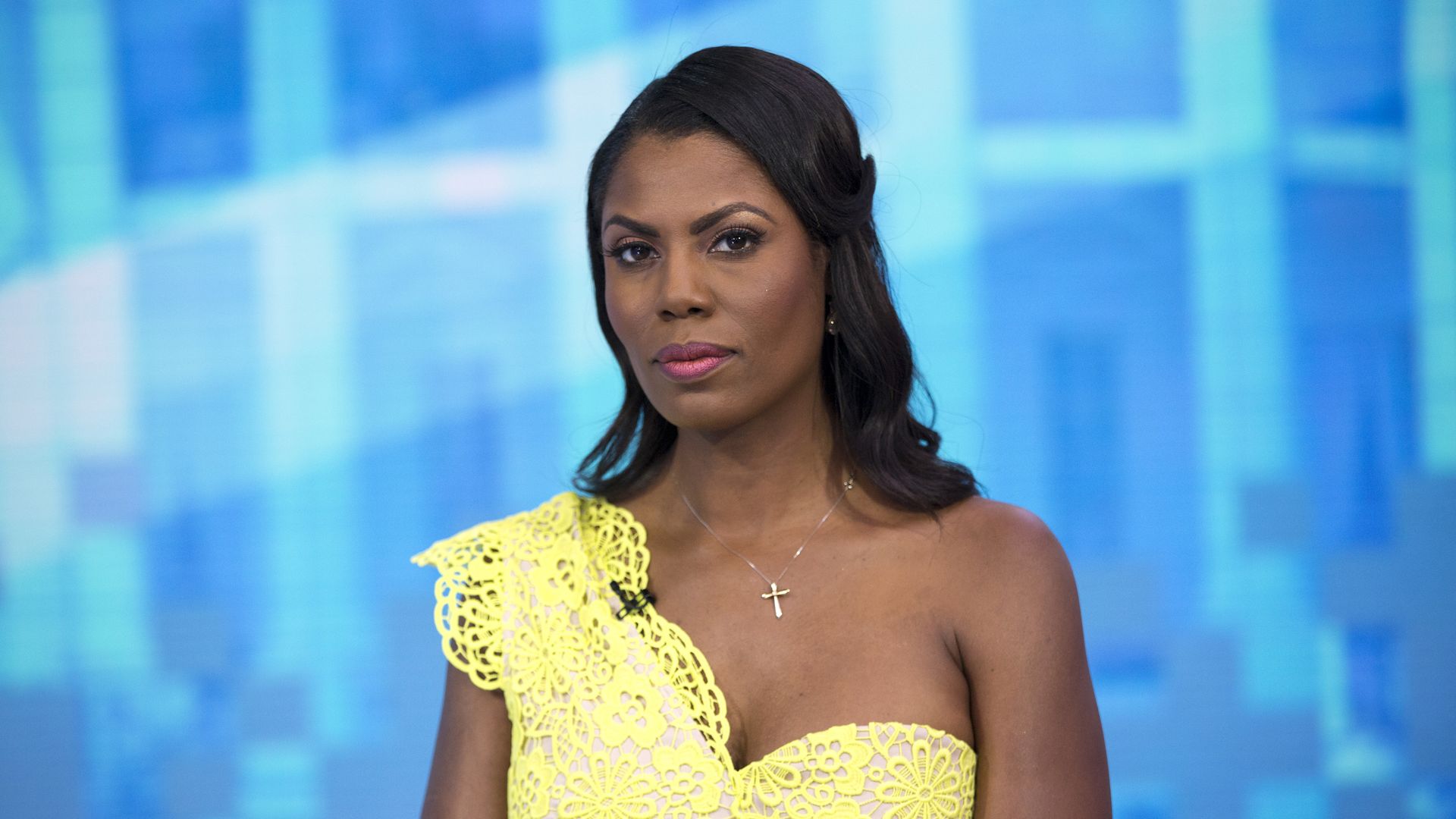 On a new tape released to NBC News, President Trump's daughter-in-law Lara Trump appears to offer former White House staffer Omarosa Manigault Newman a $15,000-a-month job on the Trump 2020 campaign, just days after she was fired from the administration.
Why it matters: Manigault Newman says the tape corroborates claims from her new book that the Trump team offered her "hush money" in exchange for signing a non-disclosure agreement about her time in the White House. She also suggested in her interview with NBC News that she will release more audio tapes if she feels it is necessary to protect herself.
Lara Trump released the following statement in response to the tape: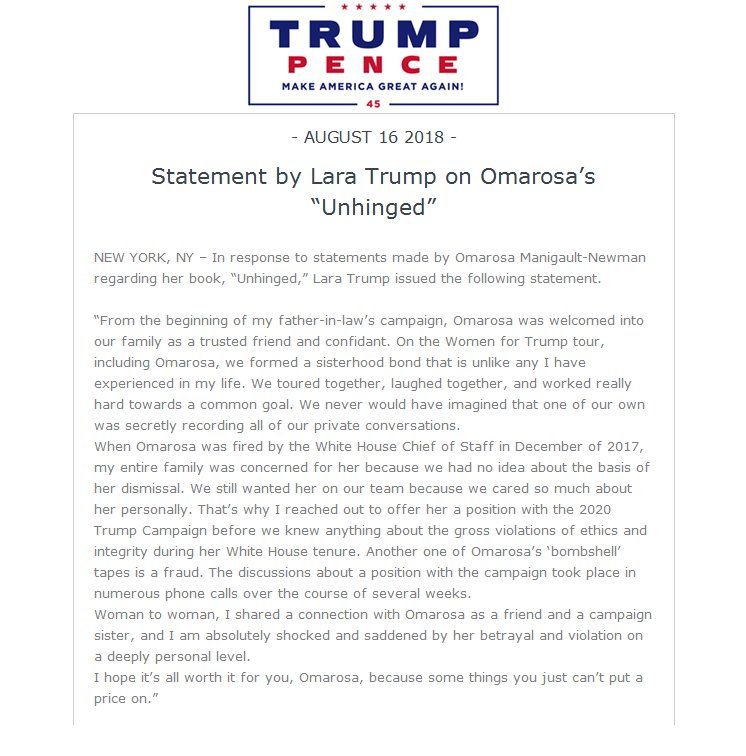 Go deeper