Hundreds of newspaper editorials push back on Trump's media criticism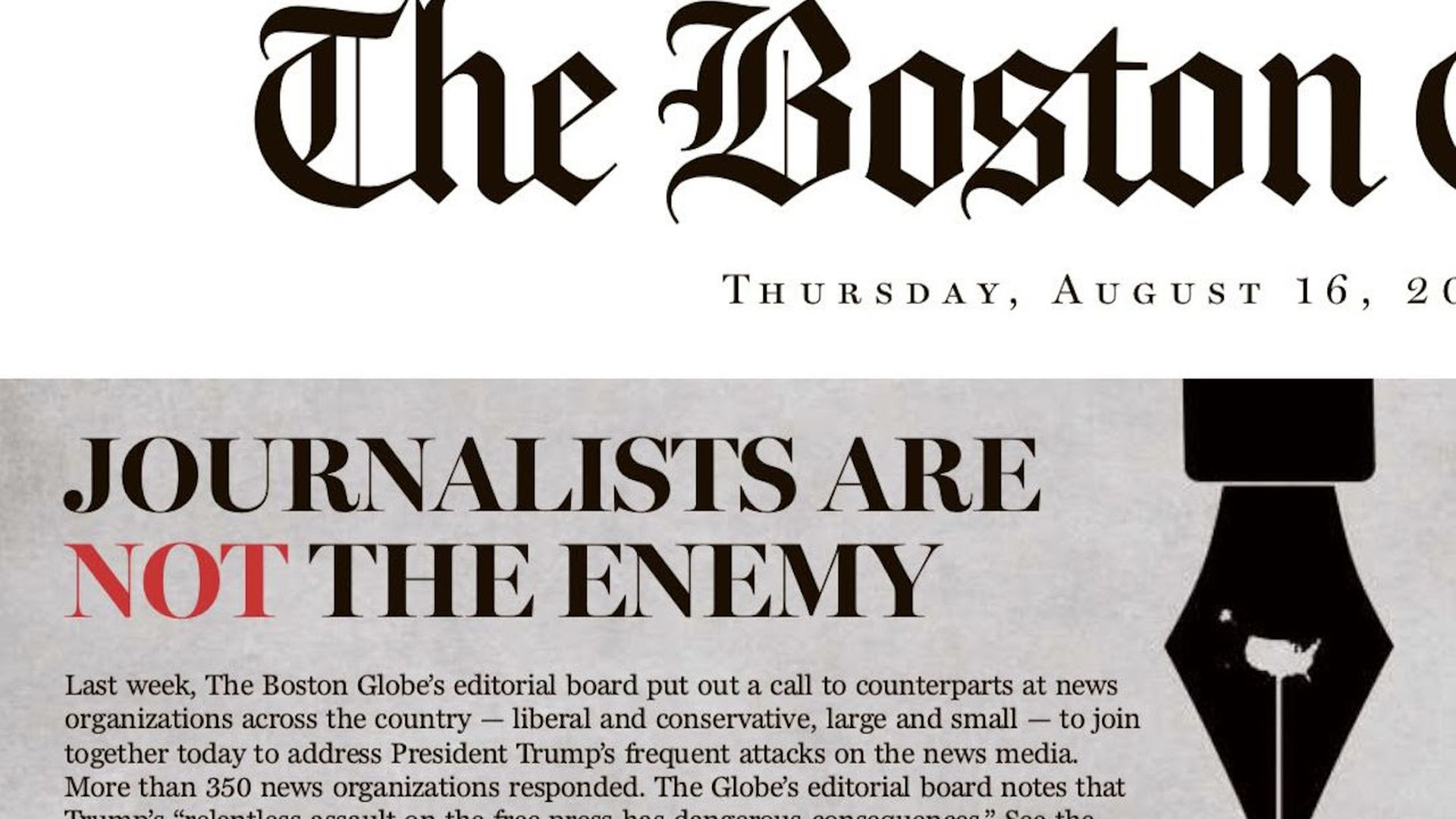 The Boston Globe invited newspapers across the country to stand up for the press with editorials today, and nearly 350 news organizations have pledged to participate, Marjorie Pritchard, op-ed editor at the Globe, told AP.
One example: The N.Y. Times, "A Free Press Needs You": "If you haven't already, please subscribe to your local papers. Praise them when you think they've done a good job and criticize them when you think they could do better. We're all in this together."
"In St. Louis, the Post-Dispatch called journalists 'the truest of patriots.' ... The Fayetteville, N.C., Observer said it hoped Trump would stop, ''but we're not holding our breath.'"
The Globe: "[I]t is not just that the president is stoking domestic division for political and personal gain, he's asking his audiences to follow him into Fantasia. ... George Orwell put it more gracefully in his novel '1984.'"
Go deeper ... The N.Y. Times has excerpts from around the country, with a nifty "Filter by State" option.
Go deeper