Jim Clyburn says he'll run for Speaker if Nancy Pelosi fails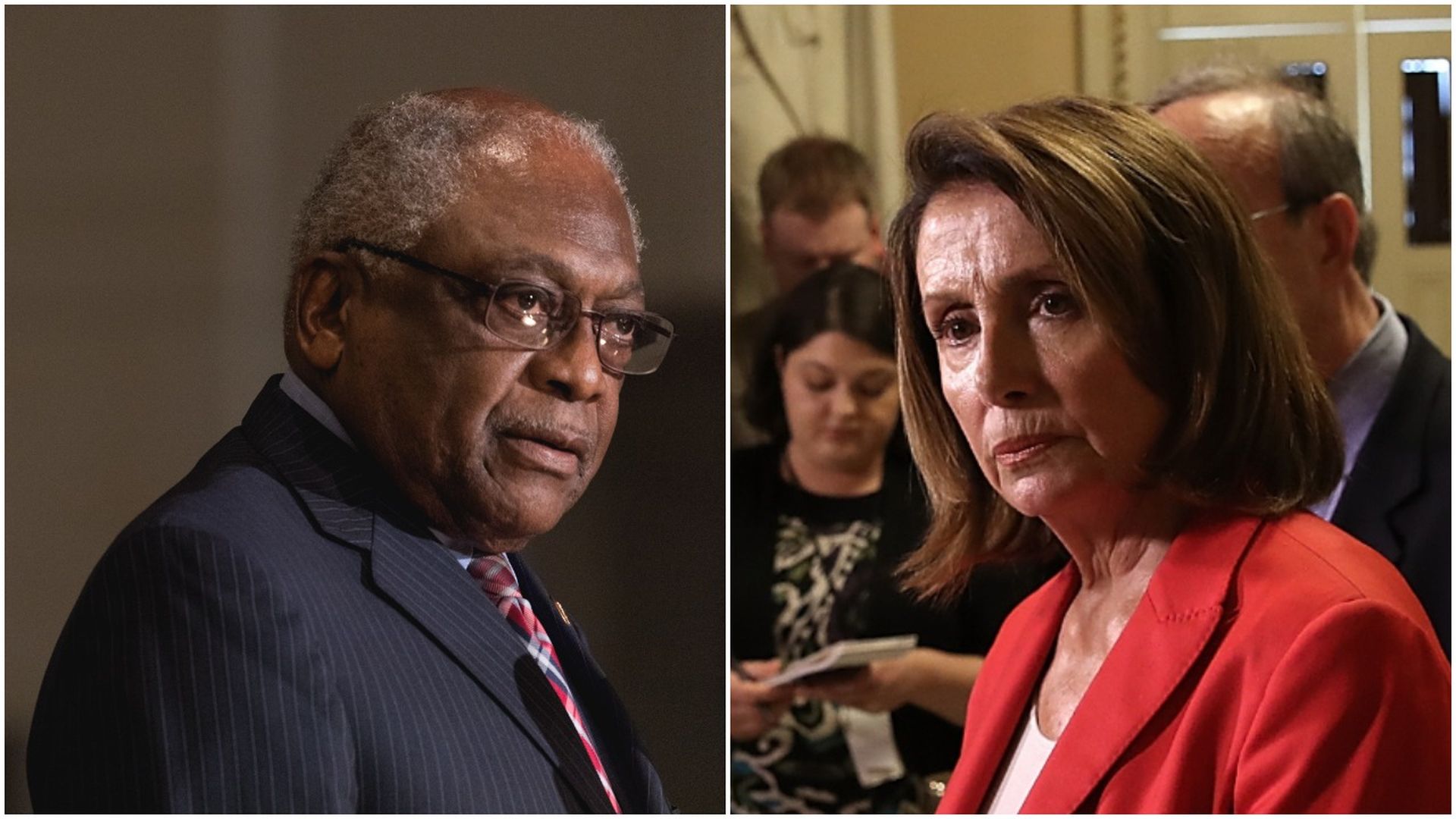 Congressman Jim Clyburn (D-S.C.), the third-ranking House Democrat, told the New York Times that he plans to run to become Speaker of the House if Democrats take back the majority this fall — and Nancy Pelosi fails to garner the 218 votes needed to win.
Why it matters: Several candidates and members of Congress have questioned whether having Pelosi, 78, continue as leader is hurting the direction of the party. Top Democrats have told Axios that Pelosi could ultimately be forced to step aside and let a younger, less divisive Dem, replace her.
The big picture: We saw this play out in March after Conor Lamb, 33, won his special election race in Pennsylvania while stating that he wouldn't vote for Pelosi as leader, leading some to float some younger names as the next top House Democrat.
Rep. Joe Crowley, vice chair of the House Democratic Caucus, was touted as a possible replacement. But 28-year-old Alexandria Ocasio-Cortez blew that scenario up when she defeated Crowley in their primary race in June.
Rep. Adam Schiff, 58, is also considered a contender thanks to his leading role on the House Intel Committee's Russia investigation.
But Clyburn, despite being the same age as Pelosi, would become Congress' first black Speaker — something the Congressional Black Caucus has been advocating for years.
"If the opportunity is there I would absolutely do it," Clyburn told the Times, adding that a black Speaker would "put to bed forever the notion that the Democratic caucus is taking black voters for granted."
The other side: Pelosi has made it clear that she has no plan to step aside and will run again for Speaker if Dems take control in November. She has consistently been one of the party's best fundraisers — and, perhaps most importantly, has never lost a leadership vote.
When told of Clyburn's possible interest, Pelosi told the Times that he is a "beautiful, lovely member of Congress."
Go deeper