Trump's trade war with China fuels drop in farm prices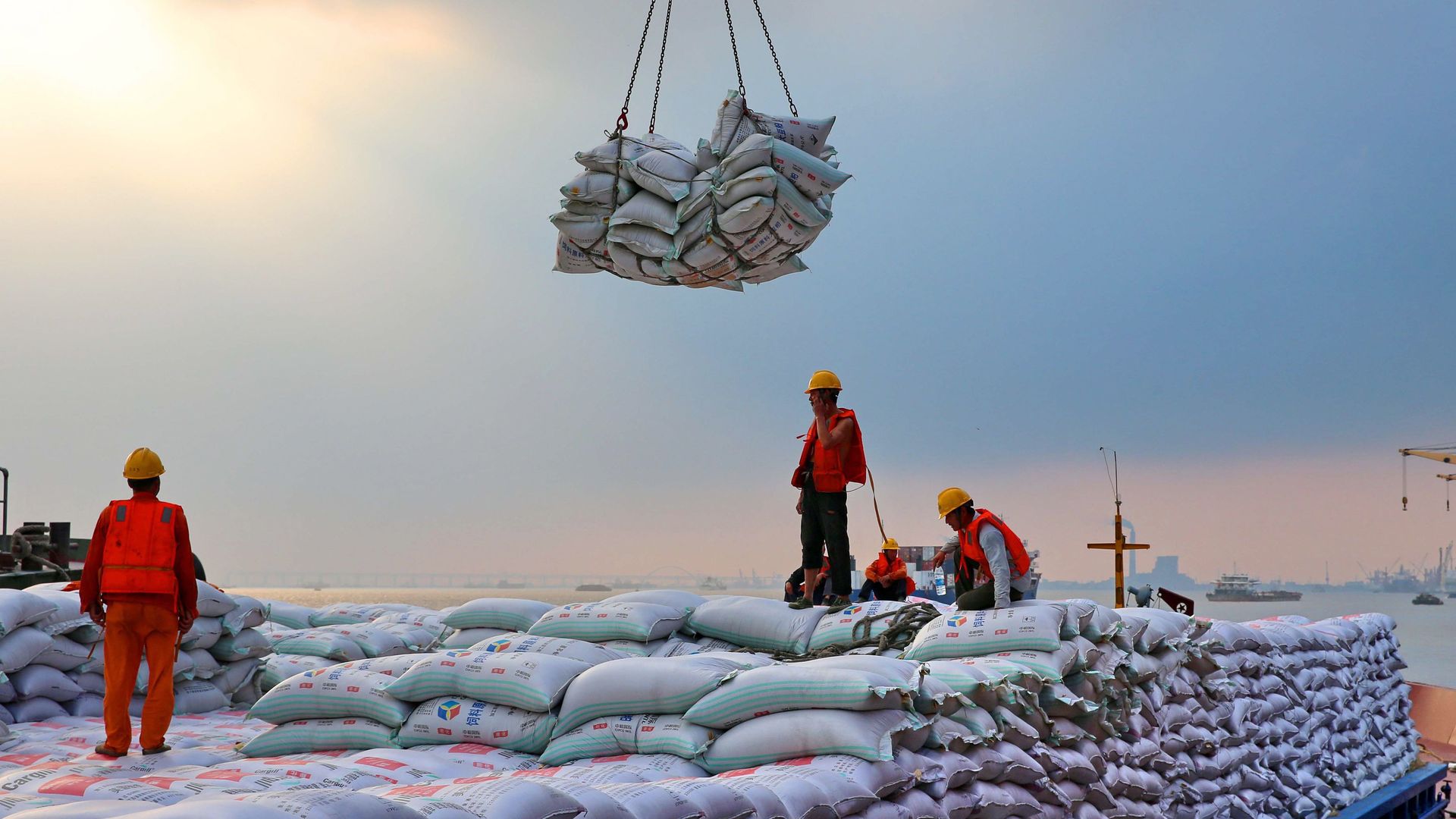 Prices for U.S. agricultural exports plummeted 5.3% in July, driven primarily by a 14.1% decline in soybean prices, according to the Bureau of Labor Statistics.
Why it matters: In 2016, soybeans accounted for 12% of U.S. exports to China, prompting American farmers to ramp up their production. China is now attempting to curb its consumption of soybeans as part of its escalating trade war against the U.S., helping drive the largest single-month drop in farm export prices since October 2011.
Go deeper