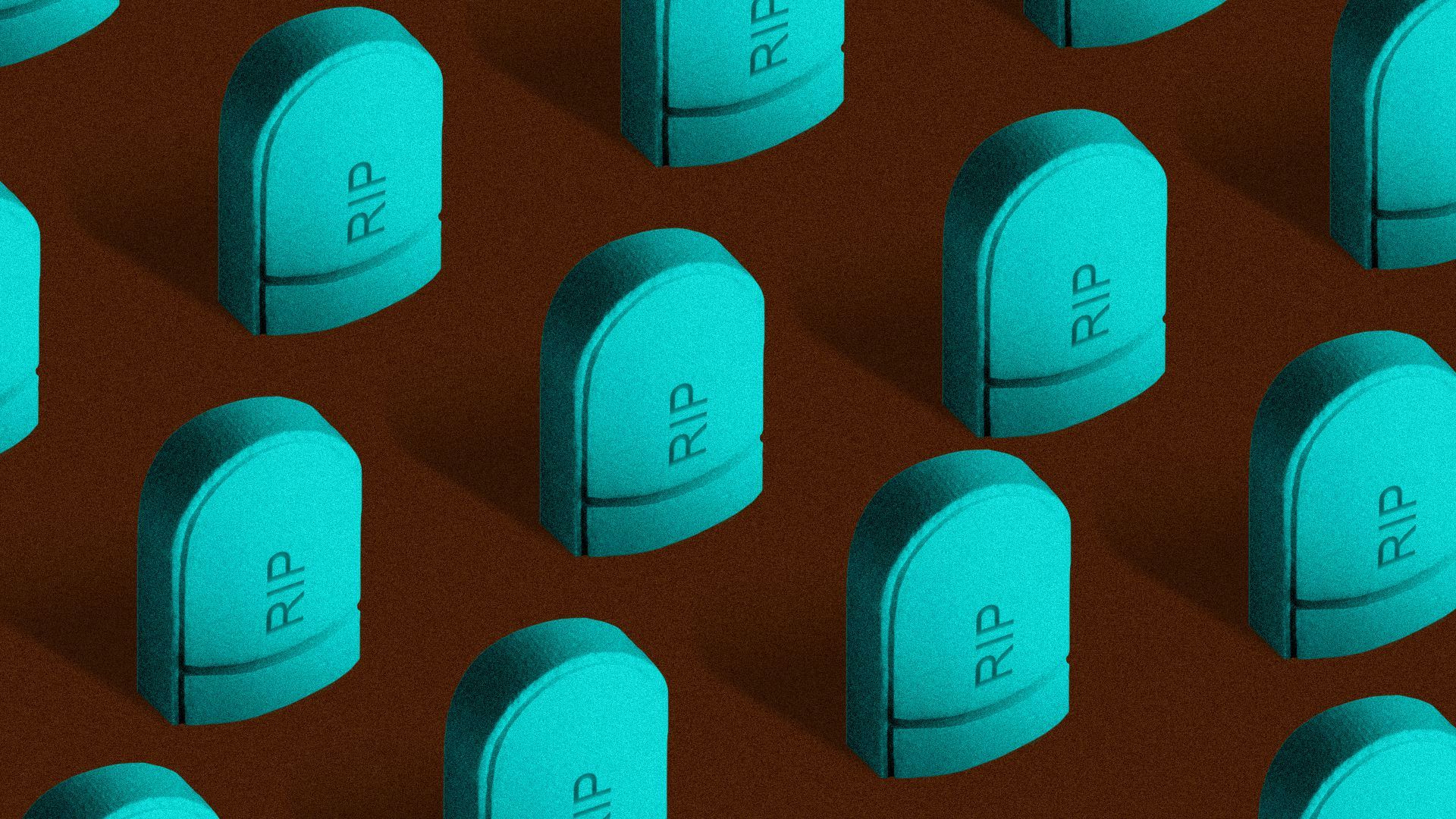 Drug overdoses killed a record 72,000 Americans last year, driven by a surge in synthetic opioids.
The big picture: "The dominant factor is the changing drug supply," epidemiologist Brandon Marshall told the N.Y. Times' Margot Sanger-Katz. The synthetic opioid fentanyl is increasingly found mixed with other drugs, and its potency is a factor in the uptick in overdoses.
Between the lines:
States are turning to medical marijuana as an opioid substitute, including efforts in New York, Pennsylvania and Illinois.
Police are shifting their focus to help addicts, including carrying overdose reversers in cruisers and allowing users to turn in their drugs without facing arrest.
National efforts to curb the crisis will take time: "Because of the forces of stigma, the population is reluctant to seek care. I wouldn't expect a rapid downturn; I would expect a slow, smooth downturn," professor Dan Ciccarone told the Times.
The bottom line: Ending this epidemic is a bipartisan issue, and the supply of prescription opioids is falling nationwide. But our fellow Americans are dying, and we can't look away.
Go deeper: The congressional districts with the most opioids per person
Go deeper