Surprise hospitals bills are everywhere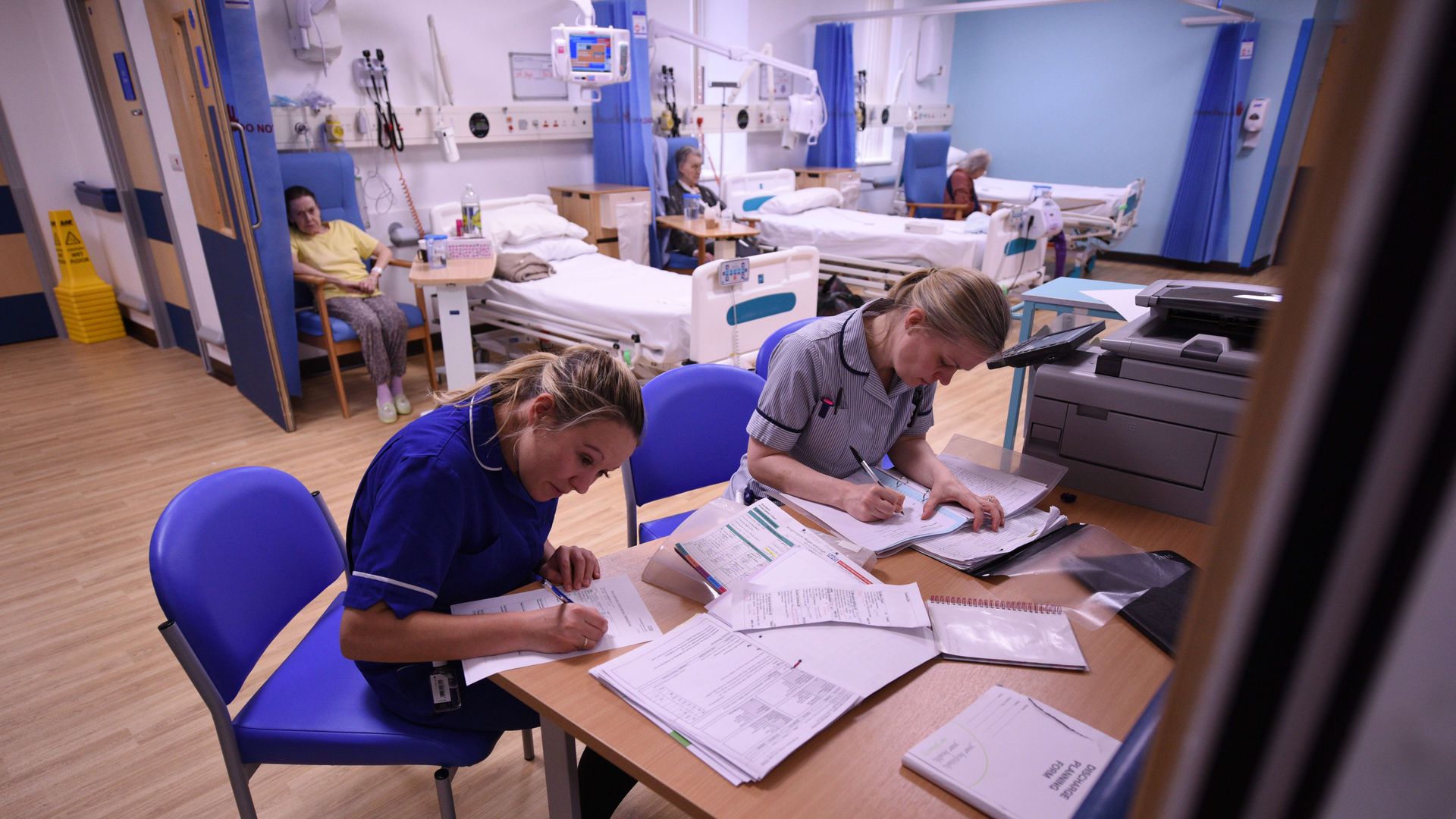 A new Kaiser Family Foundation brief finds that, among people with employer-based coverage, almost one in five patients admitted to the hospital end up getting a bill from an out-of-network provider.
Why it matters: Patients have to pay more out of their own pockets for out-of-network care.
As a lot of excellent recent reporting on emergency room billing has shown, it can be almost impossible to avoid out-of-network bills even when you take pains to ensure you're going to an in-network hospital.
Balance billing — the practice of providers billing patients for the difference between their charges and insurance payments — is often responsible for these situations.
The Affordable Care Act required private plans to limit annual cost-sharing, but these generally only apply to in-network service charges.
Patients with emergency room claims and psychological/substance abuse claims are more at risk of receiving an out-of-network provider claim, per Kaiser.
By the numbers: For inpatient admissions, those who use in-network facilities still receive a claim from an out-of-network provider 15.4% of the time.
Go deeper