Sarah Sanders "can't guarantee" Trump has never used the N-word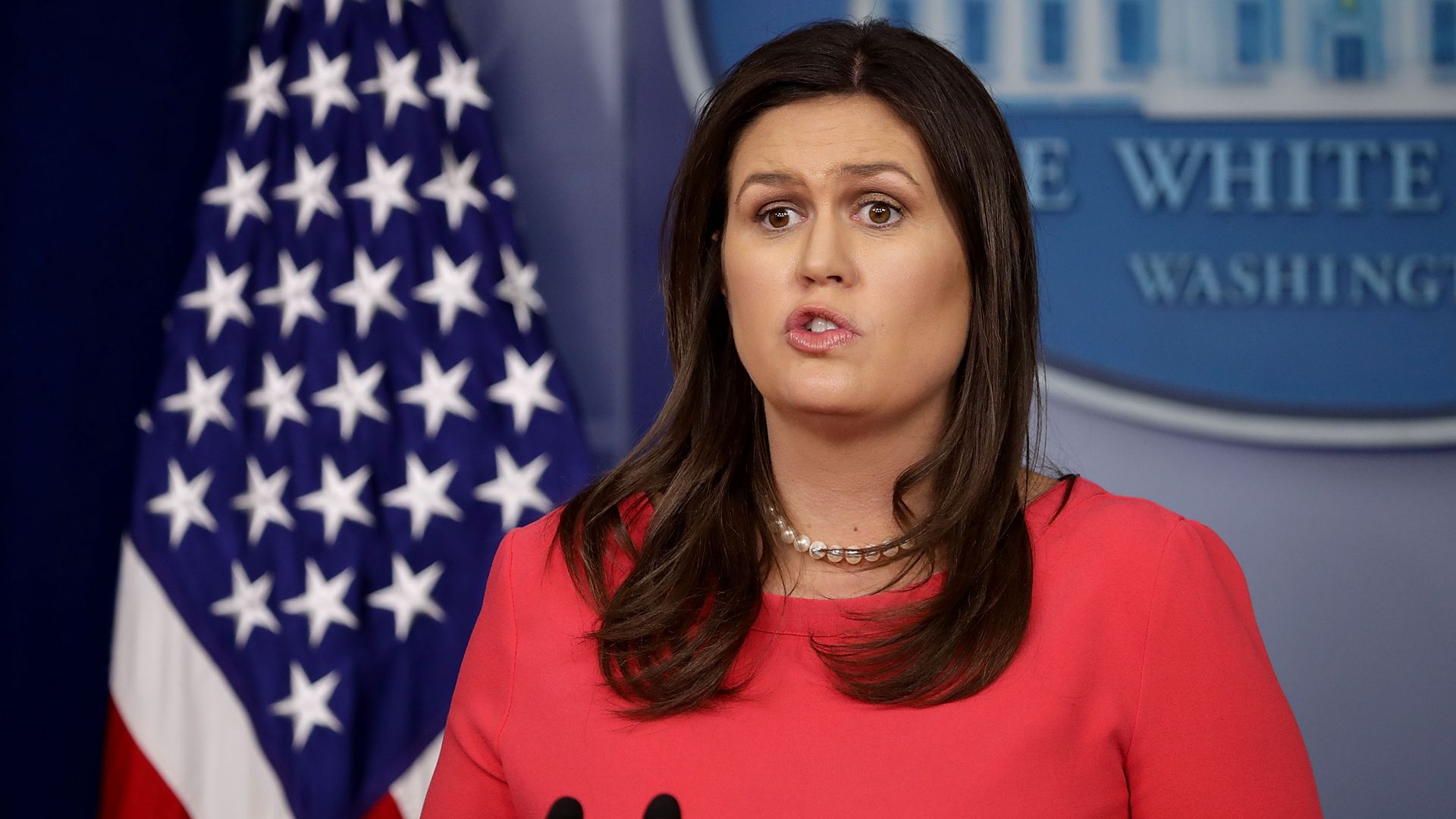 White House Press Secretary Sarah Sanders told reporters on Tuesday afternoon that she "can't guarantee" that the president has never used the N-word, but said that she has never heard him say it.
Key quotes: Sanders accused Omarosa of trying "to tear this entire place down," and blamed the press for providing "a large platform to someone they know not to have a lot of credibility." She did not reveal whether or not she had signed an NDA, but pointed out that the practice is "common in a lot of places," especially for government jobs for employees with a security clearance. Sanders defended the president in explaining that calling Omarosa a "dog" did not have anything to do with race.
Go deeper