Kroger goes to China with Alibaba's help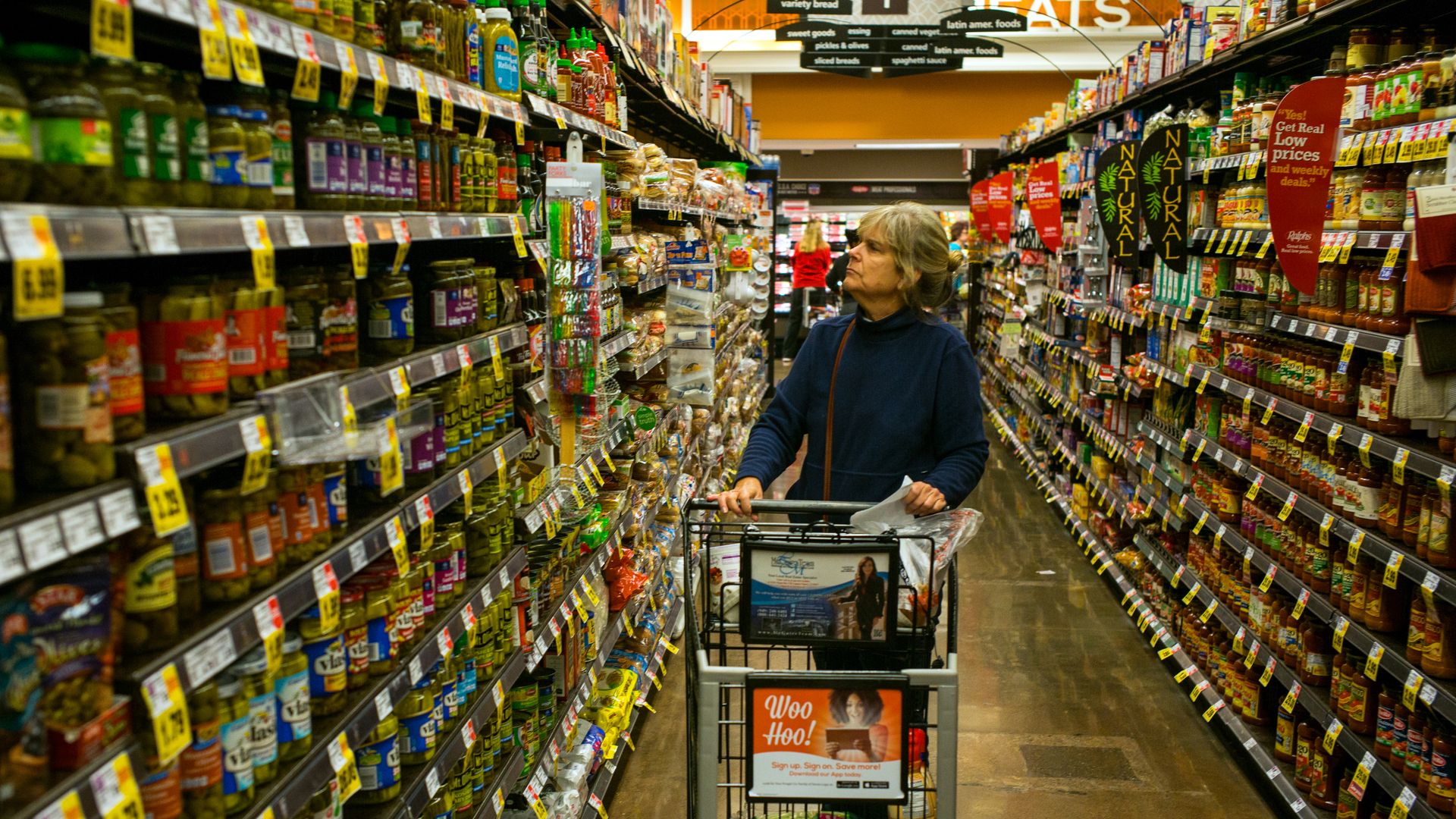 Kroger is teaming up with Alibaba to sell groceries on the Chinese e-commerce giant's platform, the company announced Tuesday.
The big picture: The battle between American retailers is heating up overseas, with iconic U.S. brands all vying for massive — and rapidly growing — foreign markets. The Chinese market is the biggest of them all, and while few American companies have been able to crack it, many are partnering with China's domestic titans to try.
What's happening: Kroger's partnership with Alibaba marks the company's first step into foreign sales and is a sign that the grocer is looking to boost its online presence. Through the deal, Kroger will sell products on Tmall Global — Alibaba's marketplace for foreign brands. Kroger's stock was up about 2% on news of the Alibaba deal.
Last week, Walmart announced a joint $500 million investment in grocery delivery with China's other e-commerce giant, JD.com.
Earlier this month, Starbucks announced a massive deal with Alibaba to bring coffee delivery to Chinese consumers.
What to watch: China isn't the only market where American retailers are dueling over new customers. Two Kroger competitors, Walmart and Amazon, are going head-to-head in India and elsewhere, too.
Go deeper