Updated Aug 14, 2018 -

World
Iran's increased missile testing an apparent rebuke to U.S. pressure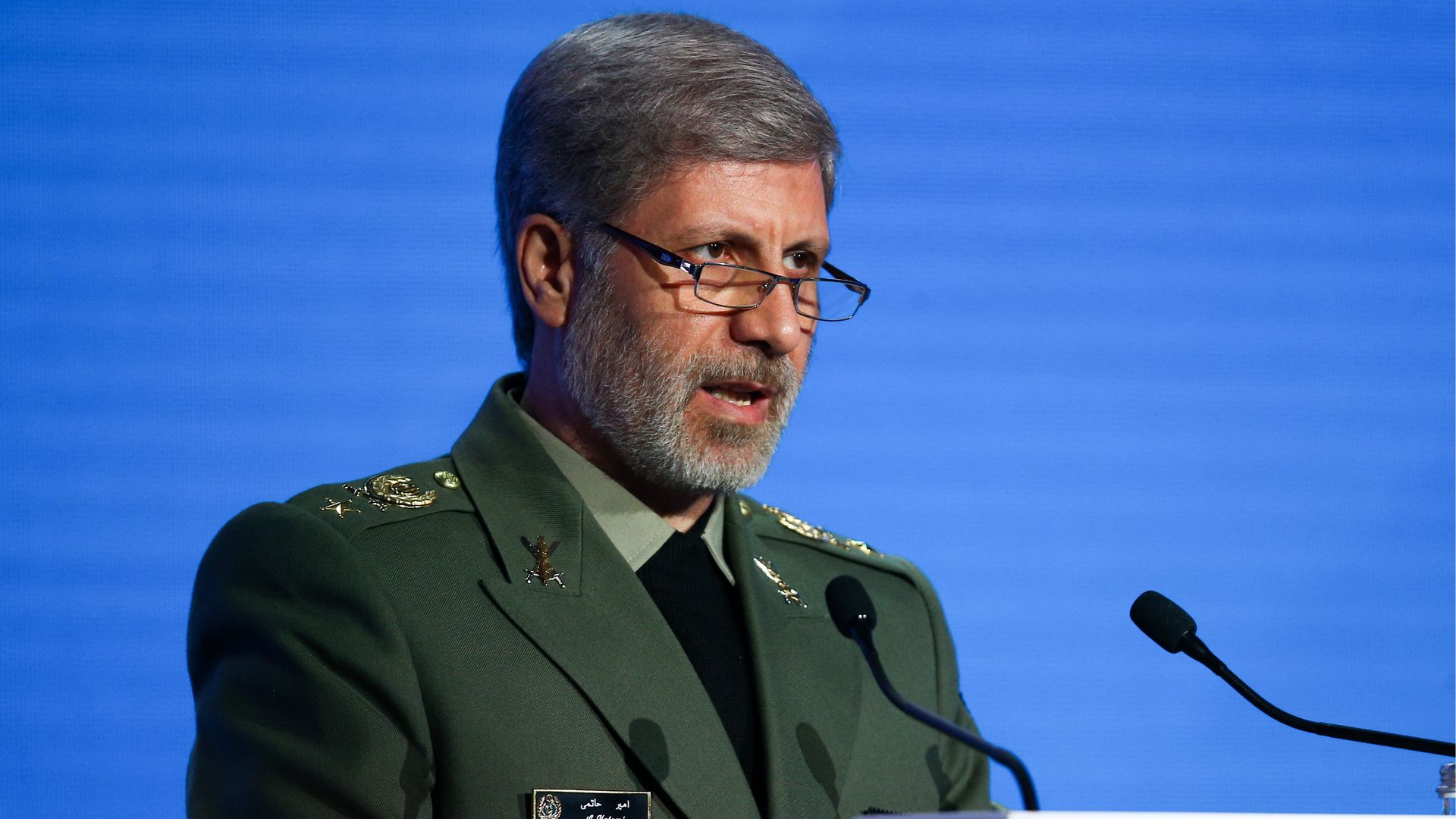 Iran's Minister of Defense unveiled a new short-range ballistic missile called the Fateh Mobin, or "manifest conqueror," on Monday. Initially designed for surface-to-surface combat, the Fateh missiles have been upgraded several times and include anti-ship variants. Select Iranian outlets carried video of the missile's launch, but did not provide the launch date or the missile's payload and range specifications.
The big picture: There has been a lull in highly publicized Iranian ballistic missile launches, and flight-testing of one particular category — nuclear-capable medium-range ballistic missiles — has fallen in the past year and half. But it would be a mistake to assume Iran's recent risk aversion would last.
Coupled with Israeli allegations of two other nuclear-capable missile tests, the recent Fateh Mobin test puts Tehran's number of reported post-nuclear deal ballistic missile launches at 26. To date, the U.S. government has not acknowledged this number, nor has it provided its own public tally and assessment of Iranian missile launches.
Iran's flight-testing calculus is complex, and the regime conducts missile tests for multiple reasons:
Underwriting deterrence: Successful and public missile testing increases the viability of Iran's main deterrent, enabling the regime to execute its ideological and proxy wars abroad with relatively little fear of reprisal against its homeland.
Signaling resolve and defiance: Firing a ballistic missile constitutes a signal to Iran's adversaries, given their concerns over evolving Iranian missile power as well as the capability to detect these launches.
Ensuring force reliability and readiness: Flight-testing confirms that both Iran's missile arsenal and the people operating them can reliably perform — day or night and during all conditions — if called upon.
Implicit coercion: By testing ballistic missiles capable of reaching all of Iran's regional adversaries, Tehran need not resort to overt threats. Its asymmetric military capabilities speak for themselves.
The bottom line: Tehran's return to highly public missile testing can be seen a response to the U.S.' re-instating of penalties waived by the nuclear deal. Should the Fateh Mobin missile be mass produced, it would serve as further proof of Iran's commitment to qualitatively improving it's already quantitatively robust ballistic missile arsenal in the face of U.S. pressure.
Behnam Ben Taleblu is a research fellow at the Foundation for Defense of Democracies.
Go deeper